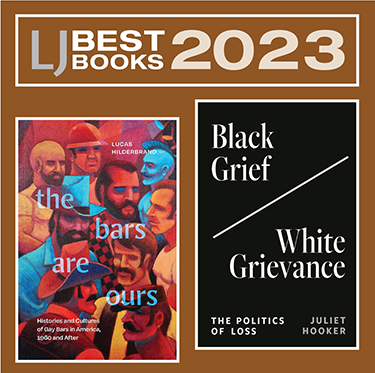 Racism, poverty, and burnout are dominant themes of many of 2023's best social sciences books. But there is also joy, along with journeys to find comfort and welcoming communities.
Will likely be a popular selection as the 2024 election draws near. It will also be of interest to those teaching civics and journalism.
Readers of tarot will be drawn to the fabulous illustrations and intelligent interpretations in this guide. It's intended for beginners but has something for all levels of tarot sophistication.
An honest look at how an open marriage can work, an excellent read for people interested in self-discovery or ethical non-monogamy. Recommended for readers of Dossie Easton and Janet Hardy's
The Ethical Slut
and Eve Rickert and Franklin Veaux's
More Than Two
.
Measurably advances the conversation about ways to meet people's legal needs. This narrative demands the attention of readers interested in making the legal system work for everyone, regardless of their resources.
A fascinating and oddly endearing memoir.
Numerology is less complicated and more straightforward than most divination systems; readers seeking insight into their or their loved ones' lives will find Casper's book a complete and accessible introduction to the art and science of numerology.
Fans of true crime will enjoy this collection of tales from the annals of American justice; they will surely come away eager to learn more about the crimes that have meaningfully shaped the judicial system.
A full portrait of a woman who saved thousands in Nazi-occupied Poland, with broad appeal for readers interested in Holocaust and eastern European history and survivor's stories.