Hannon, who has long been viewed as a successful writer of Christian thrillers, proves she can excel in the contemporary-romance genre as well.
Cabot (
The Spark of Love
) is becoming a must-buy. Her sensitivity and realistic portrayal of characters often on the margins of history really shine in this new historical series, which includes a child with Down syndrome, a domestic-abuse survivor, and a family impacted by suicide. Read-alikes can be found in the works of Melanie Dobson, Ann H. Gabhart, and Tamera Alexander.
Wright (The Premonition at Withers Farm) pens another delightfully creepy tale where nothing is quite as it seems and characters seek freedom from nightmares both real and imagined.
Deese (All That It Takes) is a master wordsmith, deftly weaving a story that readers won't be able to put down. This latest book has crossover appeal for fans of contemporary romance seeking realistic and endearing characters.
In her adult fiction debut (a semi-autobiographical novel), singer/songwriter Morgan (How Could I Ask for More: Stories of Blessings, Battles, and Beauty) highlights the hardscrabble life of the 1960s working poor. Fans of classic coming-of-age stories such as To Kill a Mockingbird or A Tree Grows in Brooklyn will enjoy this unflinching tale of an American family longing for a "Year of Jubilee," where debts are forgiven and captives are set free.
Classified as Christian fiction, this involving blend of historical crime story, family saga, and romance will please a range of readers. Suggest it beyond its BISAC category and put it on reading lists of cozy mysteries and gentle romances too.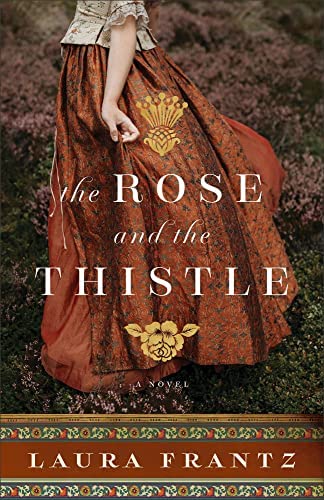 Readers who love Celtic settings will rejoice over this offering featuring bonny Scotland. For fans of historical fiction from the likes of Jocelyn Green, Michelle Griep, and Elizabeth Camden.
Hilarious misunderstandings and secrets abound in this humorous, action-packed romance. Jennings (
Proposing Mischief
) brings out the best in the historical Christian romance genre, and this is a satisfying conclusion to her trilogy that can easily be read as a stand-alone.
Using a lyrical style heavy with metaphor, Dykes connects a myriad of details to form an epic tale of beauty and redemption with echoes of all the great love stories. With a bit of a
National Treasure
vibe and a unique setting, this will appeal to historical fiction fans who appreciate art, archaeology, and history.