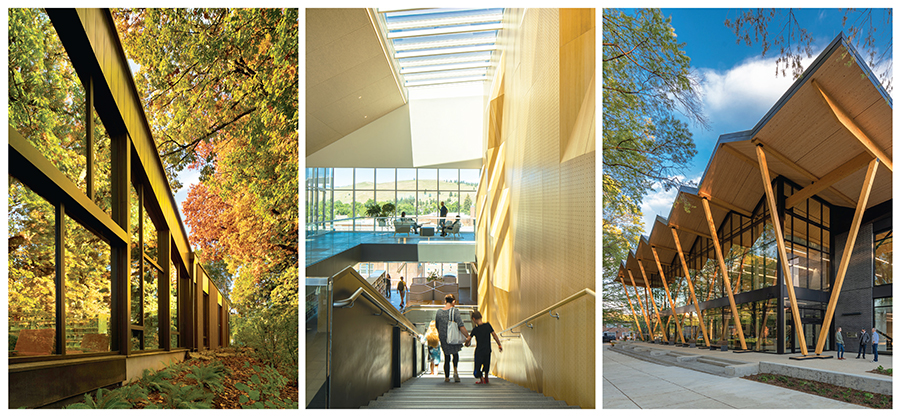 From open outdoor areas to fantastic and functional fixtures, sustainable systems to study spaces, LJ's 2021 Year in Architecture roundup celebrates the best new construction and renovation in public and academic libraries across the country.

The data for new public library buildings and renovations featured in LJ's Year in Architecture 2021.
Collections are still important. But as libraries acquire more digital materials, they're devoting less space to housing physical items. Instead, they're creating flexible, multiuse spaces for people to gather, interact, and learn new skills. The modern library is a coffee house, a digital creation studio, a multigenerational meeting place, and much more.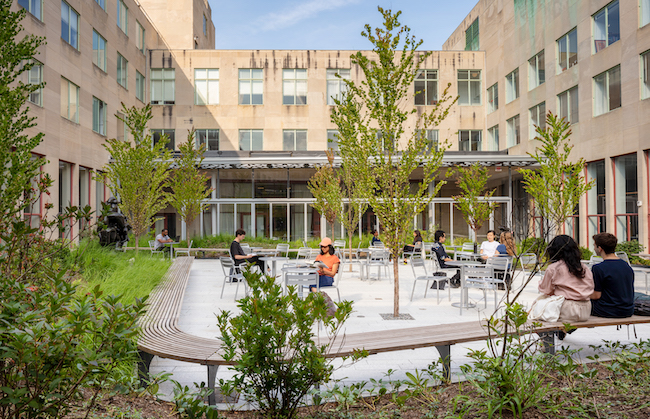 A re-envisioned Hayden Library and courtyard at MIT, fresh film archives at Yale, Brooklyn PL unveils its first new branch in 40 years, Columbus Metropolitan Library cuts the ribbon on its HIlltop Branch, and more library construction news.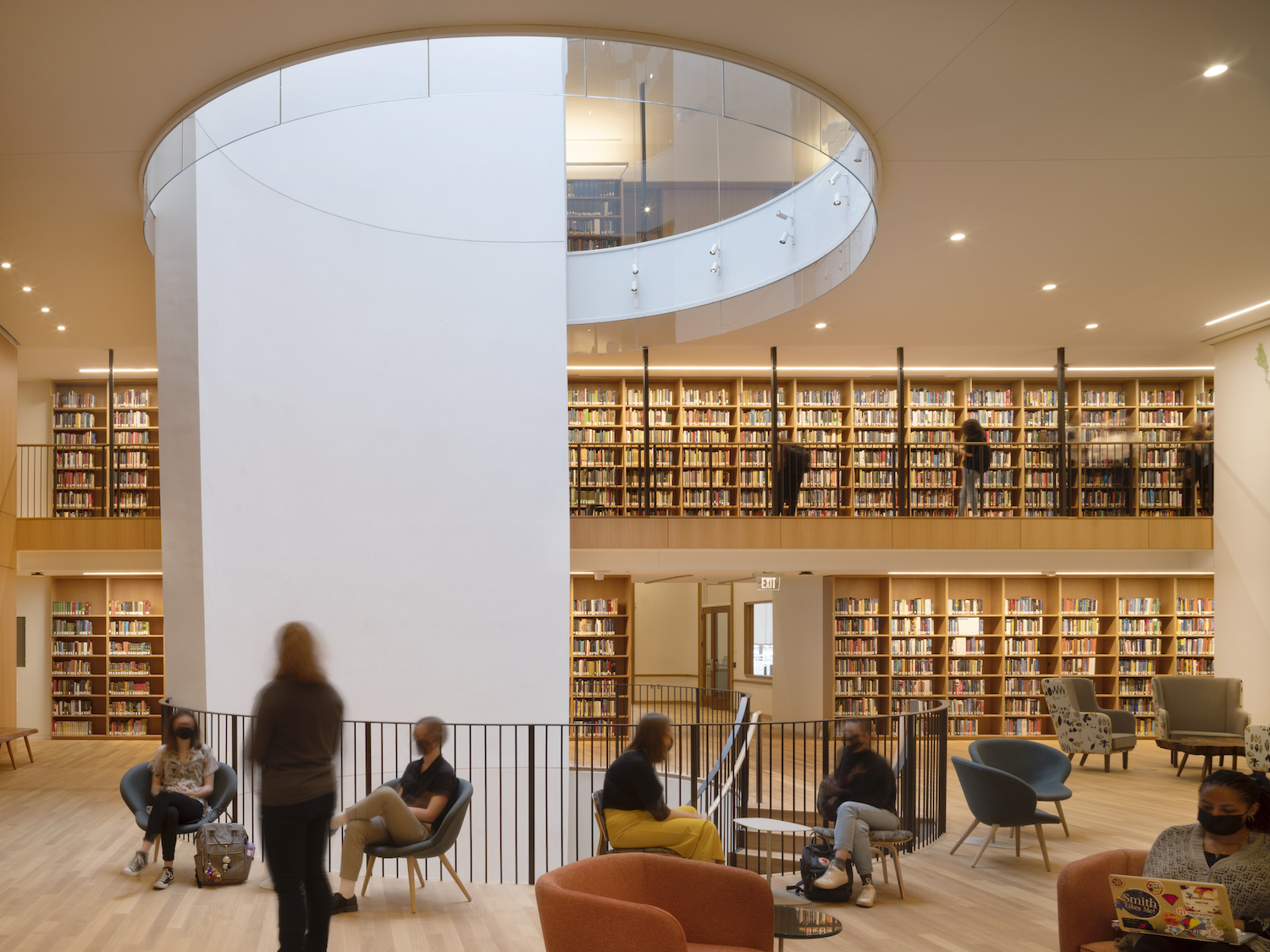 Smith College and Kansas State reopen libraries after extensive renovations and Brooklyn, East Asheville, and the Carnegie Library of Pittsburg unveil substantial remodels.
Even before the pandemic, outdoor spaces on library grounds were trending. Now, although the vaccine rollout is well underway, it will likely be fall at the earliest before most libraries resume indoor programming. What was a nice-to-have luxury has become the only game in town.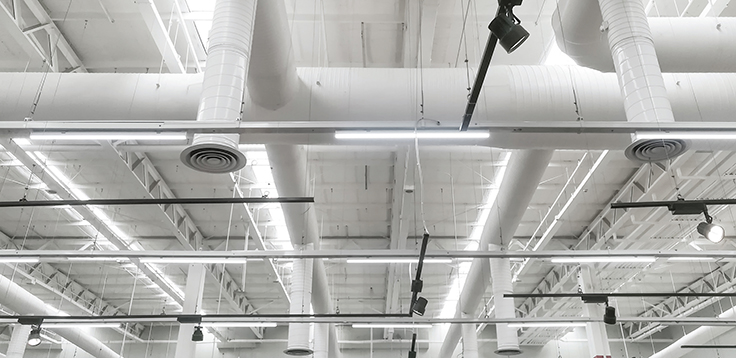 HVAC systems may be an important tool for reducing COVID risk in library buildings; the details make all the difference.
How will COVID-19 change how libraries offer their collections and services in the long term? How will it change the nature of our work? This article provides a vision of the future in which libraries become true connectors of people and catalysts for discovery.
In today's day and age of the COVID pandemic, job loss, increased violence, and weather-related incidences, the Community Library has become more important than ever. People flock to libraries as a lifeline in times of need.