While the COVID-19 pandemic has understandably been a key concern over the past few years, architects and librarians haven't neglected other important factors in the continuing evolution of libraries in their communities.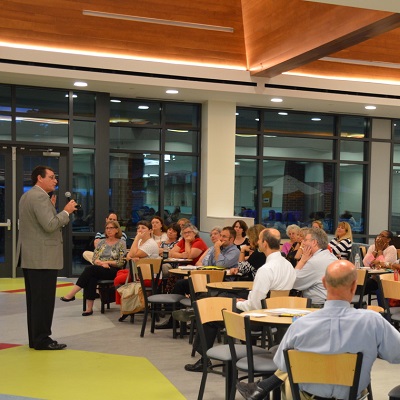 Diversity, equity, and inclusion. These three words are commonplace today and serve as important reminders that opportunities should be made available to everyone. Public libraries share similar goals; their facilities, learning materials, services, and programs are open and available to all.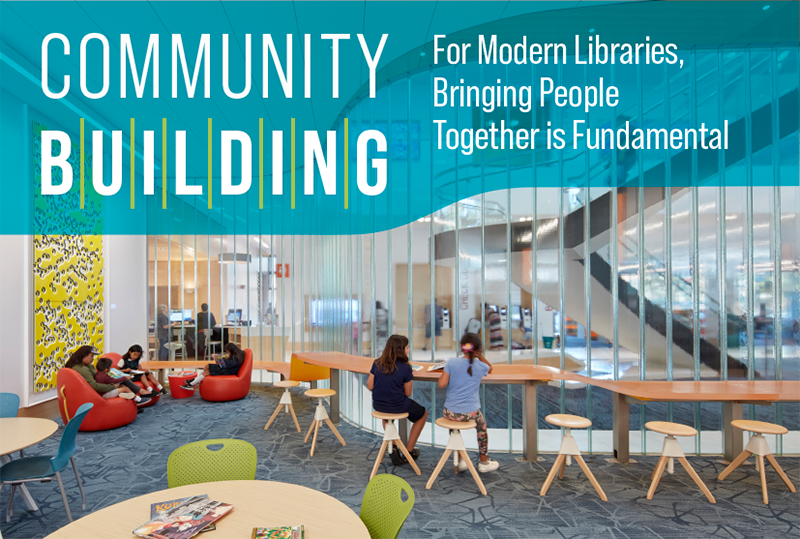 Libraries have always been much more than just repositories for books and other materials. They've also been centers for community learning and brought people together to improve their lives. This goal has become even more important in the digital era.

The data for new public library buildings and renovations featured in LJ's Year in Architecture 2023.

The data for new academic library buildings and renovations featured in LJ's Year in Architecture 2023.
Colors that pop, sophisticated meeting spaces, residential design elements, and more in this year's top library design trends.
A vibrancy of colors can be seen among the new builds and renovations. Pastels merge with saturated primary colors; lush organic hues and shapes fill reading nooks; and bold colors mark service areas and desks, key spaces to congregate, or alcoves to retreat into.

Gone are the rows upon rows of tall, fixed shelving in large, open areas. Custom-designed, small-scale shelving offers variety, sightlines, flexibility, and enhanced wayfinding, refining and evolving the concept of flexible, modular zones.

Trends in meeting and reading rooms suggest attention to shifts in remote and hybrid work environments. Built-in shelves, long wooden tables with integrated lighting, and classic wooden chairs make a comeback with contemporary twists.