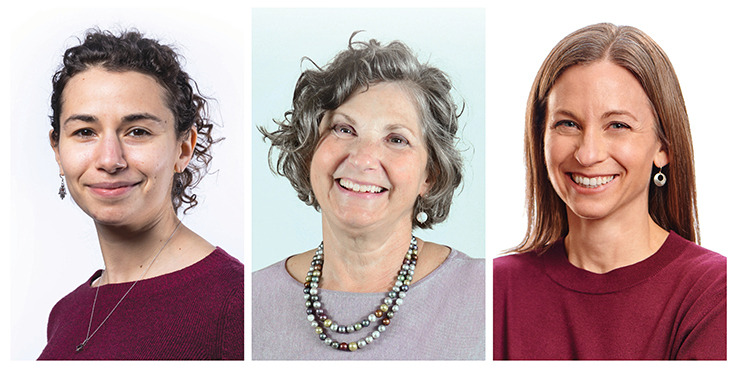 Librarians Elaine R. Hicks, Stacy Brody, and Sara Loree have been named LJ's 2021 Librarians of the Year for their work with the Librarian Reserve Corps, helping the World Health Organization manage the flood of COVID-19 information.
Christian Zabriskie and Lauren Comito have partnered to make Urban Librarians Unite a powerful grassroots organization, while serving as a model for how teamwork can get things done—earning them the shared title of LJ's 2020 Librarian of the Year.
Spirits were high on the evening of Friday, January 25, when LJ celebrated 2019 Librarian of the Year Skye Patrick with a reception at Seattle's Hotel Theodore.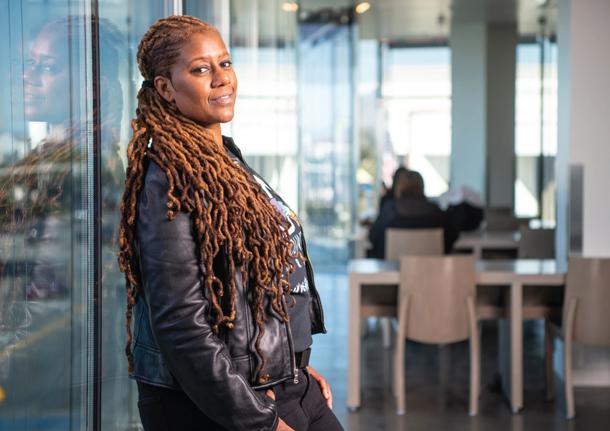 LJ's 2019 Librarian of the Year directs the LA County Library with creativity and an inclusive spirit.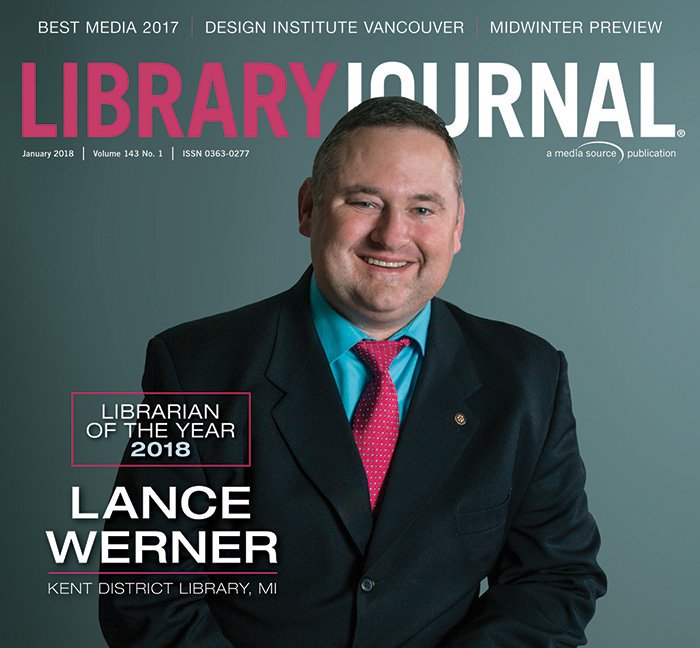 If you ask Lance Werner, executive director of the Kent District Library, MI, and LJ's 2017 Librarian of the Year, what makes him a strong leader, an effective legislative advocate, and a champion of access for his patrons, his answer is simple: it's all about forming relationships.
When she arrived to direct California's San José Public Library in 2013, Jill Bourne faced the effects of years of decimating budget shortfalls and service cuts. The effectiveness with which Bourne spearheaded her Library Access Strategy, opened the libraries, built new relationships with and support from San José's civic leadership, and leveraged partnerships and fostered innovation—and is now reaching beyond the library to a new citywide Education and Digital Literacy Initiative—has won over a newly inspired staff and convinced our judges to name her the 2017 LJ Librarian of the Year, sponsored by Baker & Taylor.
San José's Jill Bourne, LJ's Librarian of the Year 2017, has accomplished so much in her career as her roles (and her innovation within them) grew, from time in Seattle through San Francisco and in 2013 to the San José Public Library (SJPL) as city librarian. There she has turned an anemic system into a vital, valued, and expanding city resource. If that were not remarkable enough, even more exciting is all that lies ahead for Bourne—and points the way for the rest of the profession.
There is more than enough evidence to confirm the choice of Nicolle Ingui Davies as the 2016 LJ Librarian of the Year, our award sponsored by Baker & Taylor. Take her special skills at communicating with community members in and outside of the library. Then there is her leadership in building and developing a committed and passionate staff dedicated to patron service. That is complemented by her unequivocal belief that libraries are essential services, not just "nice" assets, and the best medium to achieve an informed citizenry. The results of Davies's leadership convinced voters in 2015 that they ought to tax themselves to the tune of $30 million a year, increasing the Arapahoe Library District (ALD) budget by $6 million.
We knew Corinne Hill was destined to be a star back in 2004, when she was named an LJ Mover & Shaker. She had been a librarian for only eight years. A decade later, as executive director of the Chattanooga Public Library (CPL), she is the 2014 LJ Librarian of the Year, an award sponsored by Baker & Taylor. Hill's career has climaxed in Chattanooga, where she has transformed what consultants June Garcia and Susan Kent called the "ugly, irrelevant, and mismanaged" public libraries of Hamilton County, TN, into the new and vibrant CPL. "She has fostered a culture of change and innovation that has affected nearly every aspect of the library," says an August report in the Chattanooga Times/Free Press.