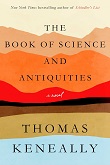 December is usually a thin month for publishers, at least in terms of numbers, so this week's Prepub showing is smaller than usual. In terms of quality, though, these picks remain tops: a stunning debut from Coville set in a Novia Scotia town settled by former slaves, Man Booker Prize winner Kenneally's fictional linke between prehistoric and contemporary Australia, and fan-favorite Williams's follow-up to The Wicked City.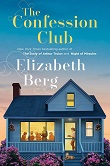 Armstrong on how we misuse sacred texts, former North Dakota senator Dorgan on addressing the needs of Native American youth, Louv on what connecting with animals means to us, Pinckney with a wide-ranging essay collection, and a new Joy of Cooking for the 2020s. Plus the beloved Berg with a stand-alone grounded in Truluv territory.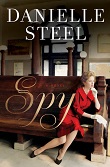 Look for mystery from Rita Mae Brown and Anne Perry, a new thriller from best-selling UK author Tom Bradby, Bernard Cornwell with another great Saxon tale, Dexter Palmer and Danielle Steel in historical mode, and more.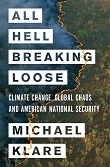 Indigenous peoples, big tech's corrupted ideals, NXIVM exposure, U.S. military concern about climate change, the problem with money and banking, and women on a roll.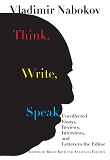 Volumes featuring Nabokov's uncollected prose pieces, poet/essayist Thomas Lynch's best and most recent essays, and actress/comedian Slate's whimsies join Darryl Pinckney's Busted in New York and Other Essays (see this week's Picks) and a bumper crop of essay collections this fall. Plus Hardwick/Lowell correspondence and a biography of Elizabeth Bishop.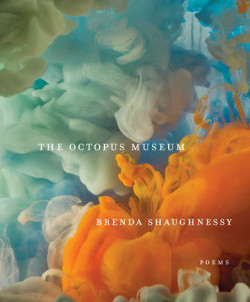 Beyond collections covered in LJ Reviews, here are key titles from presses large and small that every poetry reader will want—and every library should investigate.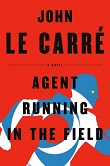 With hot titles for the season still surfacing, two works here—Aciman's follow-up to his stupendous Call Me by Your Name and John Le Carré's next up-to-the-minute thriller—will actually be pubbing in October. Look also for Lemay's memoir about a transgender child, World Fantasy Award winner North's next scarefest, and the witty Wilson on children with a tendency literally to get all burned up.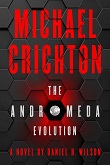 Fans have been waiting for a sequel to Michael Crichton's The Andromeda Strain, and here it comes, written by Robopocalypse best-selling author Daniel H. Wilson. Plus a novella helmed by John W. Campbell Award finalist Rivers Solomon and inspired by the Hugo Award–nominated song "The Deep" from Daveed Diggs's rap group, Clipping.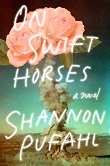 The complete Larry Brown stories, the first Dale Peck collection, and books columnist Nina MacLaughlin's feminist retelling of Ovid's Metamorphoses, plus Mark Danielewski's The Little Blue Kite and Peter Kuper's graphic reimagining of Joseph Conrad's Heart of Darkness, among other works.