Multi-Hugo-Award-winning N.K. Jemisin launches a new series, Terry McMillan returns to warm our hearts after four years, Serle writes a second adult novel, Zigman fictionalizes middle-age slump, first novelists Jane Healey and Judith Rosner join TaraShea Nesbit to enhance the historical genre, and Michael Farris Smith gives us boundary-crossing literary chills. Plus great women's fiction, romance, and sf/fantasy/horror.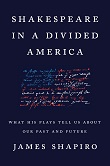 Mark Bittman and David Katz join forces to tell us how best to eat, David Rohde considers whether there really is a deep state, James Shapiro shows what Shakespeare has meant (and continues to mean) to America, and David Sheff profiles a convicted man who finds enlightenment. Plus big-buzzing titles in business, science, and the arts, including music, literature, and architecture.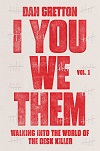 History this month leads off with Dan Gretton's magnum opus on the "desk killers" whose orders led to atrocities in the last century; Adam Hochschild on forgotten crusader Rose Pastor Stokes; Erik Larson on the interactions among Winston Churchill's family, friends, and associates during the Blitz; and Bettye Kearse's investigation of evidence that places her among the descendants of President James Madison and an enslaved African woman.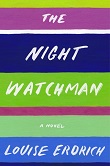 Taylor Brown with a defense-of-wild-animals story, Michael Christie with a family saga, Louise Erdrich inspired by her grandfather, Lily King with a heroine who commits to the creative life, James McBride on conflict in 1960s Brooklyn, Emily St. John Mandel on characters connected to a glass hotel, Hilary Mantel bidding adieu to Thomas Cromwell, Katy Simpson Smith moving through Rome over the ages, and Dennis E. Johnson with complex doings in and near an Ojibwe reservation. And that's just the beginning.
Harlan Coben, Heather Graham, J.A. Jance, Kathy Reichs, and James Rollins are among the big-name authors competing for your attention this fall. But for fresh, edgy fun, take a special look at the protean Chris Bohjalian, tracking an unexpected disappearace in Vietnam; the booming team of Greer Hendricks & Sarah Pekkanen, Phillip Margolin with a magician who disappears, and Peter Swanson, portraying a mystery fan in trouble.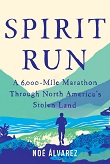 Noé Álvarez and Cathy Park Hong wrestle with immigrant issues, Honor Moore and Fanny Singer profile remarkable mothers, Alex Halberstadt and Esther Safran Foer examine generations shaped by trauma, and a dozen other authors examine their lives, often highlighting family.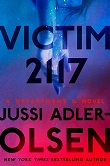 Top picks come from Jussi Adler-Olsen, who folds our current refugee crisis into his latest mystery, and Donna Leon, whose visits to Venice with Comissario Guido Brunetti will never grow stale. In addition, check out sure-to-be-popular mysteries ranging from Christi Daugherty's Revolver Road to Daniel Friedman's Running Out of Road, plus works by Tom Bouman, Jude Deveraux, Deanna Raybourn, and others.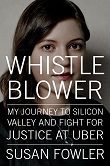 Grabbed-from-the-headlines picks include Susan Fowler's Whistleblower, about her challenge to Uber's management; Adrienne Martin on running for local office and winning; Tanya Selvaratnam on her abuse by New York State Attorney General Eric Schneiderman; and independent reporter Frank Smyth on the NRA. More newsworthy titles include several election runup books on the liberal side and Ross Douthat representing a more conservative view about society today.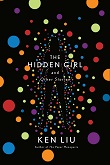 Among strong sf/fantasy titles this month, Nebula, Hugo, and World Fantasy award winner Ken Liu's new story collection stands out. In addition, Hannah Rothschild returns with castle-set family drama, while women's fiction newbies Beth Morrey and Alexis Schaitkin lead a contingent of debut authors starting to buzz.