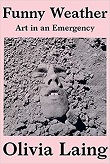 Gregory joins with drama critic Todd London to talk about his passion for performing, Windham-Campbell Prize winner Laing argues that today we need the arts more than ever, Lippman offers an essay collection reflecting on her life and work, and Perl wraps up his big Alexander Calder biography. Plus Fifth Harmony's Ally Brooke on inspiration in her life, Talking Heads drummer Chris Frantz on his life in music, veteran journalist David Kamp on 1970s American children's TV, and critic Wendy Lesser on Scandinavian crime fiction.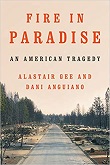 Veteran journalist Steven Dudley on a notorious street gang, New York Times best-selling author Bruce Feiler on a new way of seeing our stories, Bay Area reporters Gee and Anguiano on the lethal Paradise Fire, award-winning novelist Laila Lalami on an immigrant's sense of conditional citizenship, famed astrophysicist Mario Livio on Galileo defying the science deniers, the National Book Award–winning Charles Johnson with advice on grandparenting, and the New York Times best-selling Judith Warner on the travails of middle school. Plus self-help and newsworthy stories to wrap up the month.
Max Brooks revisits Bigfoot, Christopher Moore revisits A Midsummer's Night Dream, Kate Mosse revisits early France in religious turmoil, and Emma Straub revisits contemporary parent-child tensions. Amy Jo Burns follows her memoir Cinderland with the story of a teenager facing the world from which she's been locked away, and Francesca Serritella detours from essay writing with mother Lisa Scottoline to encounter the Ghosts of Harvard. Plus historicals (e.g., Alison Weir), beach-based reads (e.g., Barbara Delinksy), and tales of love, family, and friendship (sometimes with suspense).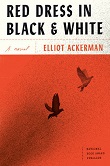 Elliot Ackerman's first fiction without a military setting, Richard Ford and Daniel Mason with short stories, Catherine Lacey with a stranger upending a Southern town, Eimear McBride with a disaffected young woman living in hotels, Micheline Aharonian Marcom on a young Guatemalan American's struggle to return to America, Millet's first novel since the National Book Award long-listed Sweet Lamb of Heaven, and Shriver on a couple undone by aging and exercise. Plus rising young writers, the moral consequences of World War II, and the immigrant's life, touched by magic.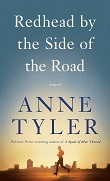 Just in for April: great fiction from National Book Foundation 5 Under 35 honoree Amity Gaige, breakout author Peter Geye, NYPL Young Lion Adam Levin, Booker Prize winner Graham Swift, and beloved best-selling author Anne Tyler.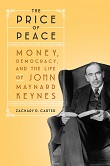 Books on James A. Baker III, John Maynard Keynes, and John McCain will keep biography fans busy in May.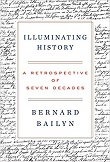 Celebrated historian Bernard Bailyn offers a career retrospective, Robert Dallek assays the presidency, Morgan Jerkins retraces her family's steps during the Great Migration, and Matthew Van Meter recaps Duncan v. Louisiana, a significant case of the Civil Rights era.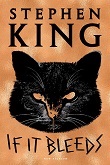 Scott Turow and Kimberley McCreight profile lawyers flummoxed by what they discover when trying to help a friend. Liv Constantine pits a jilted wife against a woman with a past, while Ivy Pochoda brings five women together to face a serial killer. Brian Panowich sets bad guys after a numbers-genius teen. And Stephen King offers four fresh novellas. Plus Jeffery Deaver, Janet Evanovich, James Patterson, and more.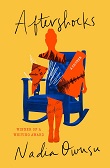 Jaouad recounts three and a half years spent conquering leukemia, then learning to live again, while Owusu unfolds a childhood fractured by family tragedy and constant travel to arrive at a coherent sense of self. Plus three more significant memoirs with larger context: comedian/storyteller Mike Birbiglia on becoming a parent, mountaineer/explorer Vanessa O'Brien on her worldview after scaling the heights, and journalist Schwarz on her grandparents' guilt during World War II.