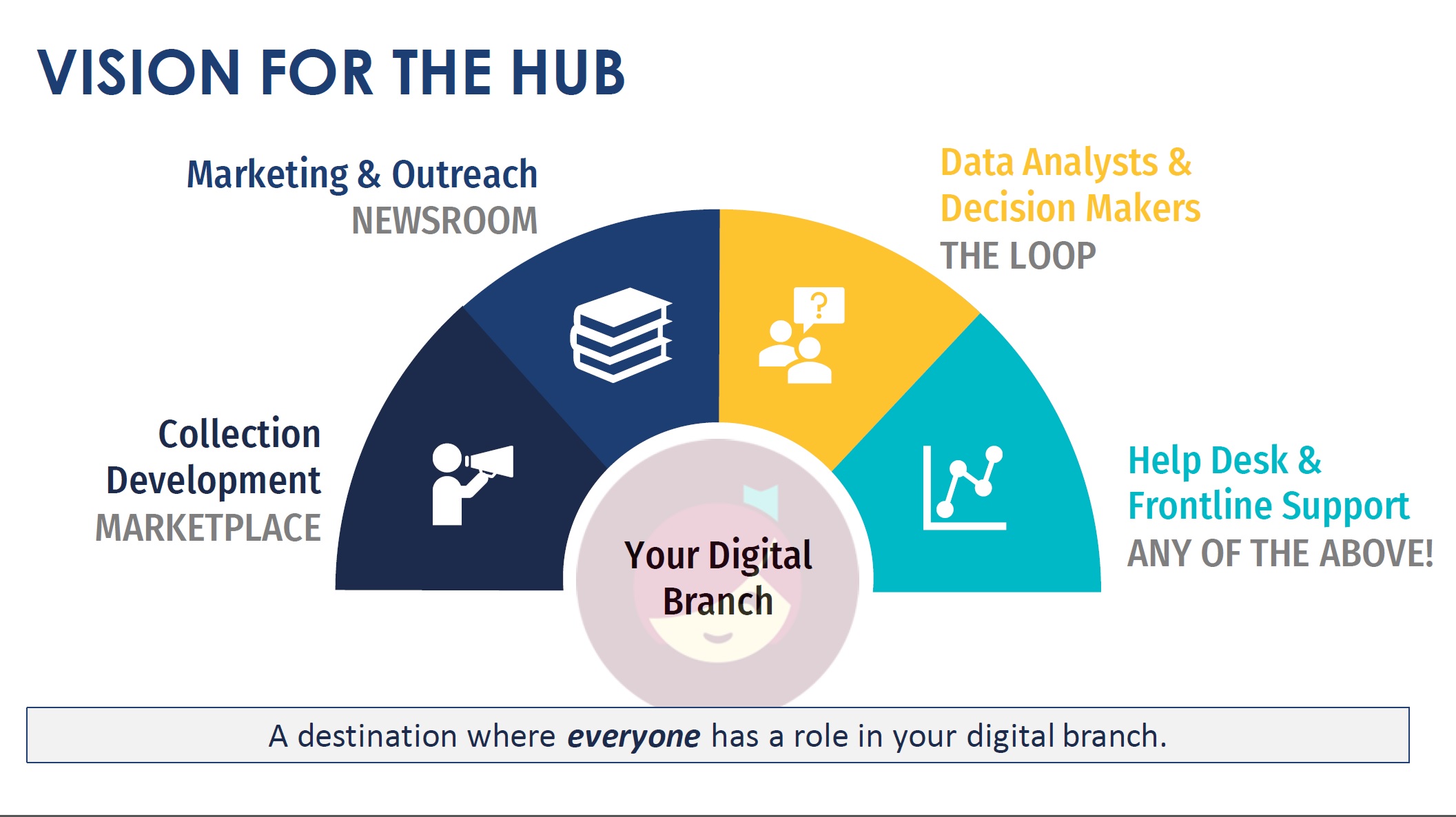 OverDrive will soon debut several new features including OverDrive Hub, a portal designed to enable staff in a variety of roles to work with their library's digital branch, the company announced during the "Forward Together: The Future of Your Digital Branch with the OverDrive Hub and Libby" panel at OverDrive's biennial Digipalooza conference in August.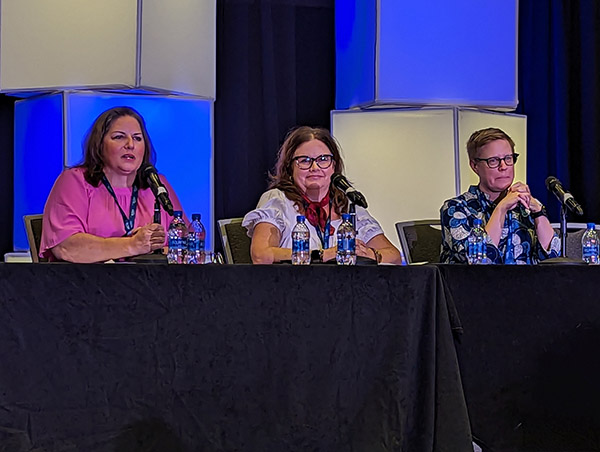 Book banning groups are becoming more organized, but libraries are evolving new tactics to oppose censorship efforts, panelists said during the "#UniteAgainstBookBans: Advocate for your community's right to read" panel with Emily Drabinski, Sara Gold, and Lisa Varga, with moderator Brian Potash, at OverDrive's biennial Digipalooza conference in Cleveland August 9–11.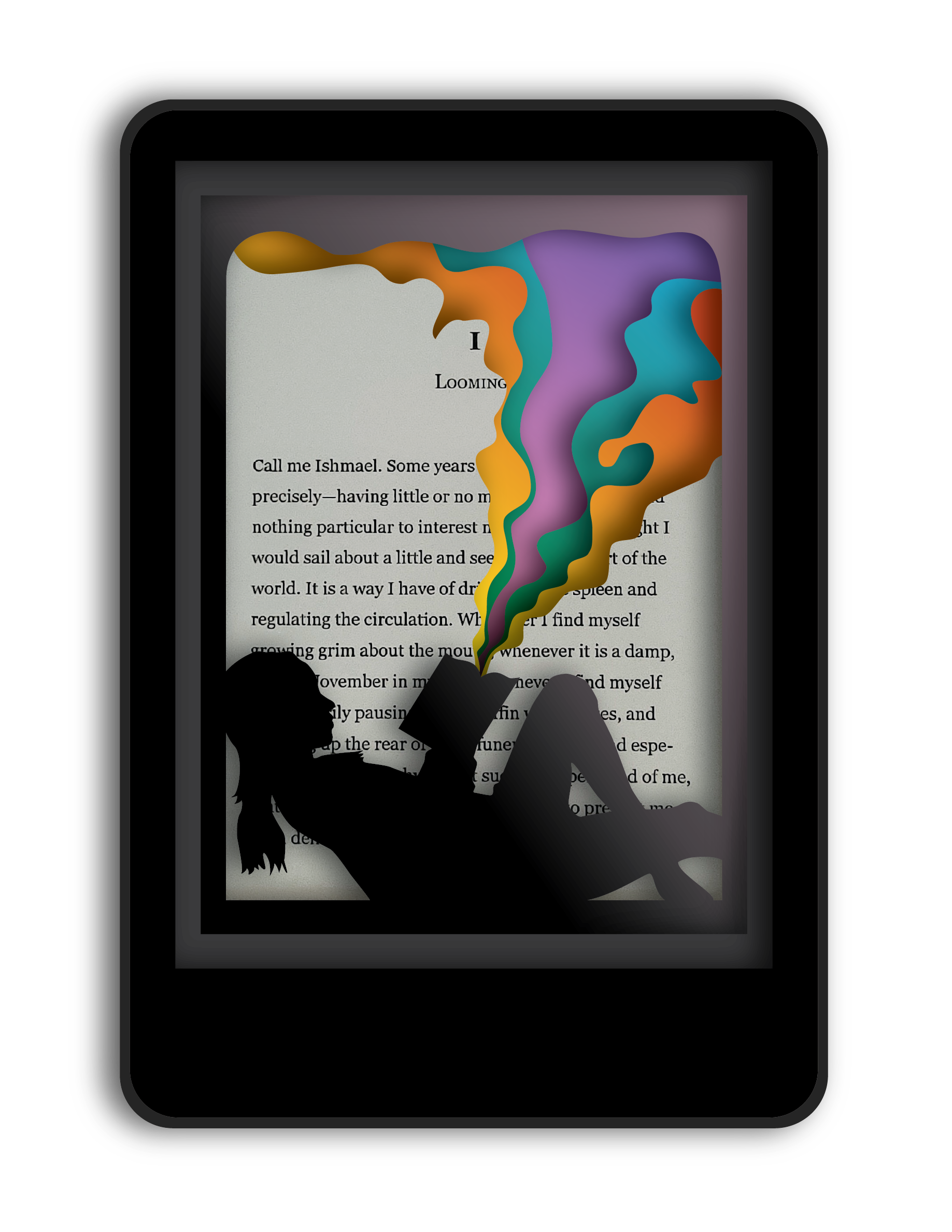 Most libraries don't own their own ebooks. This shouldn't come as a surprise to LJ readers, yet it's a statement that continues to confound elected officials and administrators who get an astounding amount of say in how much money public and academic libraries are allotted. This is one of the reasons I, along with my coauthors Sarah Lamdan, Michael Weinberg, and Jason Schultz at the Engelberg Center on Innovation Law & Policy at New York University Law, published our recent report, The Anti-Ownership Ebook Economy: How Publishers and Platforms Have Reshaped the Way We Read in the Digital Age.
OpenAI's ChatGPT has been a hot topic ever since it debuted to the public seven months ago. So much so that the American Library Association's (ALA) Core division decided to forgo its traditional wide-ranging approach to its Top Tech Trends panel and focus exclusively on the potential benefits and problems of generative artificial intelligence (AI) during the "Core Top Technology Trends: Libraries Take on ChatGPT" session at the ALA Annual Conference, held June 22–27 in Chicago.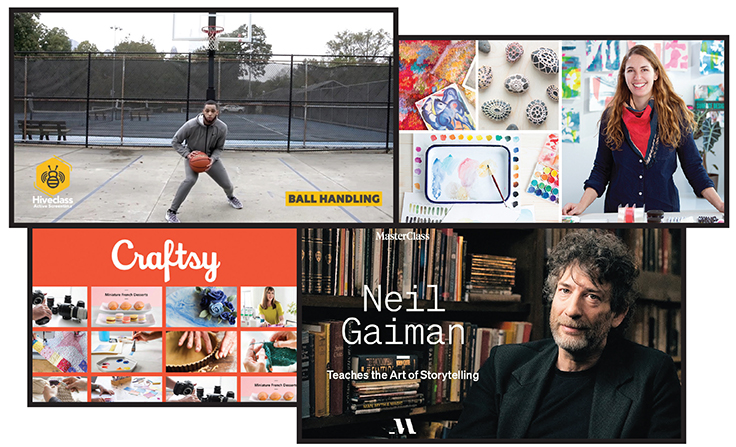 Demand for educational video resources continues to grow. Apps including Craft & Hobby, Creativebug, and Hiveclass, as well as streaming DIY video from OverDrive and hoopla, are helping patrons learn how to do everything from sewing to pickleball.

In a blow to the Internet Archive's (IA) Open Library project and potentially to the concept of controlled digital lending (CDL), Judge John Koeltl of the United States District Court in the Southern District of New York on March 24 granted a summary judgment in favor of Hachette Book Group, HarperCollins, John Wiley & Sons, and Penguin Random House in their lawsuit against IA. The lawsuit was filed on June 1, 2020, in response to the March 24 launch of IA's "National Emergency Library," which temporarily offered unlimited simultaneous access to IA's collection of 1.4 million digitized books during the initial wave of the COVID-19 pandemic, when many K–12, public, and academic libraries had been suddenly closed.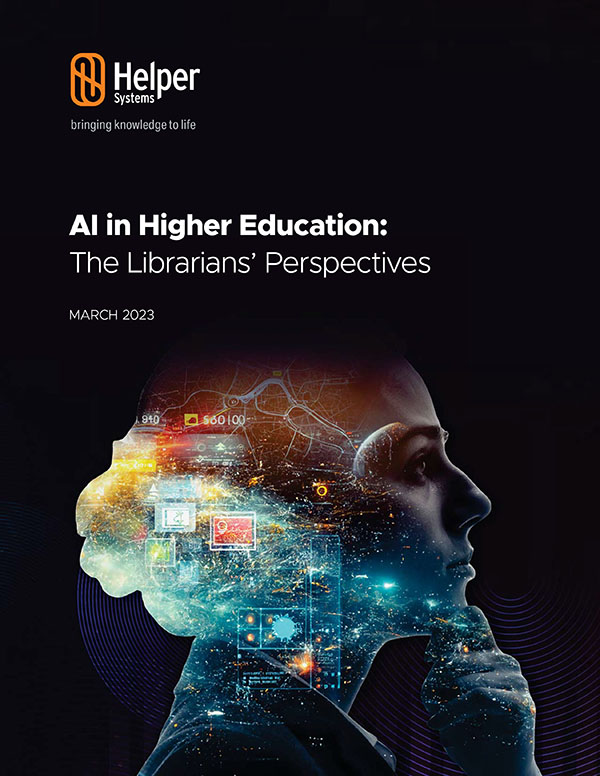 Many academic librarians believe context matters when artificial intelligence (AI) tools such as ChatGPT are used by students and faculty to assist with their work, according to "AI in Higher Education: The Librarians' Perspectives," a recent survey of 125 librarians published this month by Helper Systems. While only eight percent of respondents said that they believe it is cheating when students use AI products for research—compared with 49 percent who said it was not—42 percent said that it was "somewhat" cheating.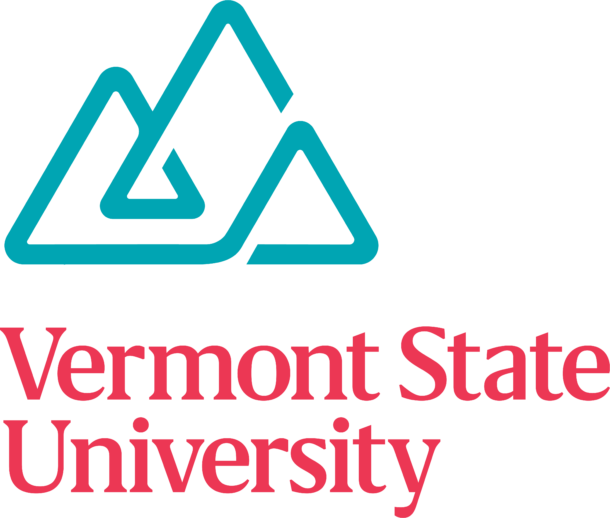 The Vermont State College System will be combined into one larger umbrella organization as Vermont State University, effective July 1. As part of the reorganization, all books, newspapers or periodicals, and historic pamphlets in libraries throughout the new system will be provided in digital format only—a decision that has met with widespread disapproval among the system's students, faculty, and staff.
In May 2022, Elizabeth Szkirpan was named a Library Journal Mover & Shaker for her advocacy work promoting technical services professionals within libraries. LJ recently reached out to Szkirpan, director of bibliographic services and federal depository coordinator for the McFarlin Library at the University of Tulsa, to learn more about why this work is important and needs more institutional support.