Design Institute Durham, held at the Durham County Library, NC, highlighted the need for ongoing communication among designers, architects, and libraries during all phases of a project.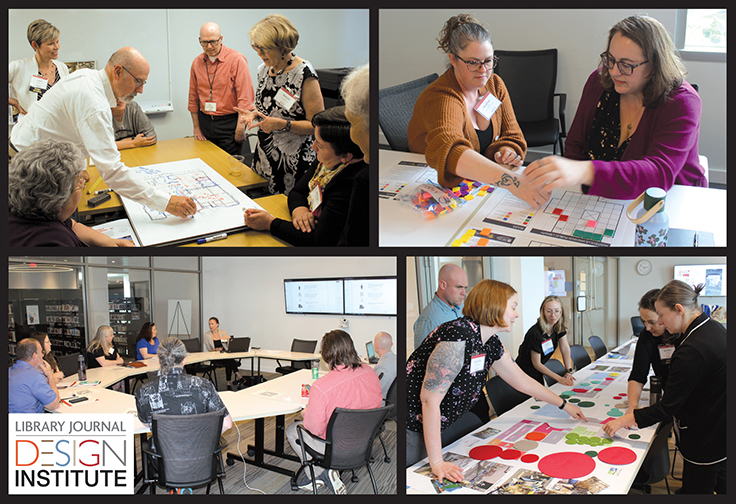 At LJ's 2023 Design Institute in Durham, NC, held at the Durham County Library on June 1, four libraries in Michigan, Alabama, and North Carolina enlisted architects and attendees to brainstorm on upcoming library design challenges.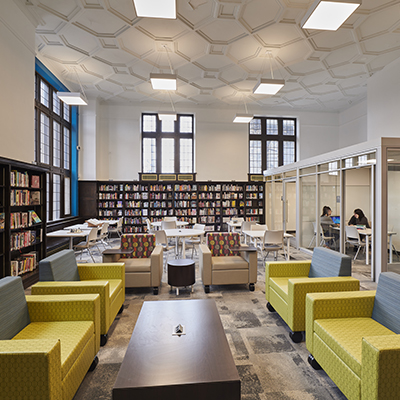 As library designers, we must meet that challenge by understanding and providing for the needs of the communities the library serves. Main Libraries are often large and centrally located as the hub of the system. Usually located in the population center, often in a major city or town.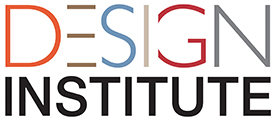 At LJ's 2022 Design Institute in Missoula, MT held at the Missoula Public Library on September 29, five libraries in Idaho, Montana, Minnesota, Oregon, and California enlisted architects and attendees to brainstorm on upcoming library design challenges.
Furniture echoes architectural elements; places of refuge get playful, and more of the year's top library design trends.
Across many library spaces and settings, furnishings, finishes, and fixtures are tightly coordinated, both in shape and in style, to create a cohesive, seamless experience between more public and more private areas in the library.
Shelving design continues to evolve to support the visual narrative and personality of library spaces, from whimsical interactive shelves with cubby holes and twists and turns to shelves that offer integrated seating, display, and collections.
While peaceful nooks for concentrating, enjoying the scenery, or getting work done are now standards for library design, these libraries feature unique and inspiring spaces within spaces that create a whole new experience within the library for their communities.
This year's libraries emphasize entrances by visually drawing community members into and through their doors with light, color, height, and plenty of glass or openings throughout their buildings so people can find where they want to go.