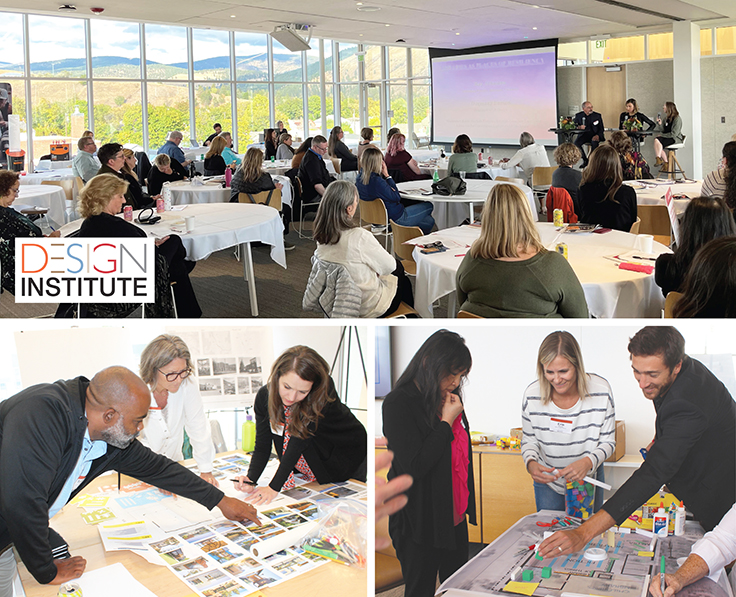 LJ's Design Institute in Missoula, MT, tackled new needs, tools, and techniques for library design in inspiring surroundings.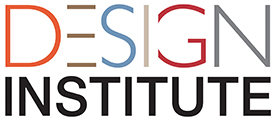 At LJ's 2022 Design Institute in Missoula, MT held at the Missoula Public Library on September 29, five libraries in Idaho, Montana, Minnesota, Oregon, and California enlisted architects and attendees to brainstorm on upcoming library design challenges.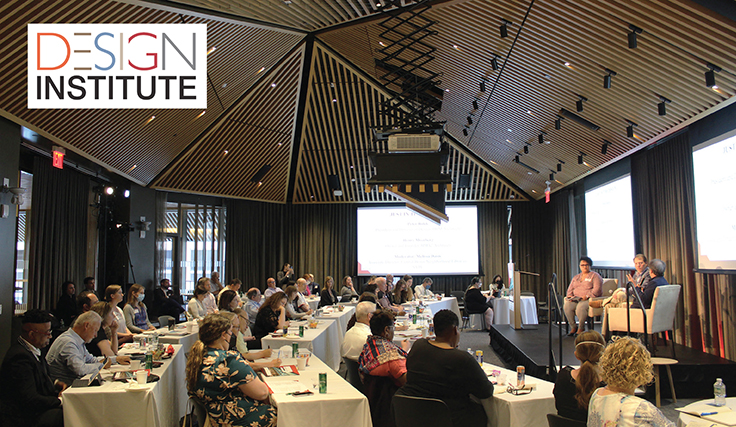 After a two-year COVID hiatus on in-person events, LJ's Design Institute returned to in-person convenings at New York Public Library's reimagined flagship circulating library.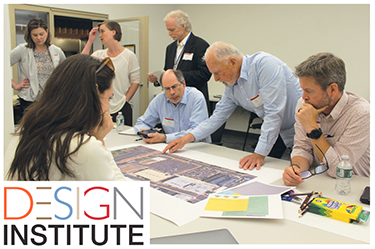 At LJ's 2022 Design Institute in New York City, held at the New York Public Library's Stavros Niarchos Foundation Library on June 9, five libraries in Pennsylvania, Oklahoma, Illinois, Connecticut, and New Jersey enlisted architects and attendees to brainstorm on upcoming library design challenges.
Collections are still important. But as libraries acquire more digital materials, they're devoting less space to housing physical items. Instead, they're creating flexible, multiuse spaces for people to gather, interact, and learn new skills. The modern library is a coffee house, a digital creation studio, a multigenerational meeting place, and much more.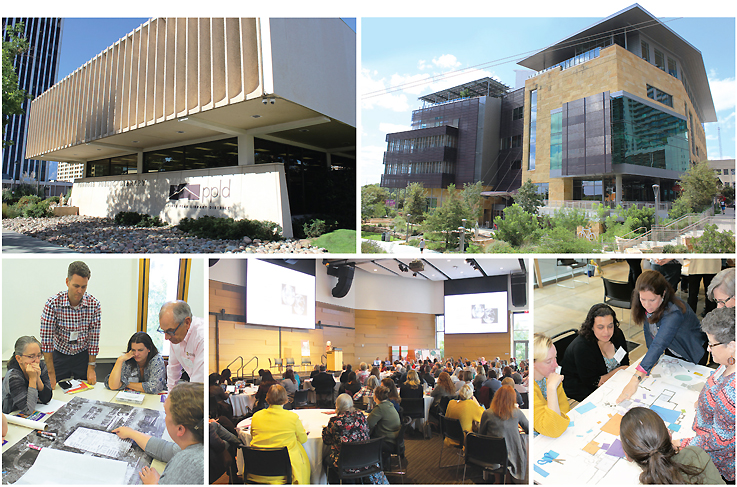 When creating sustainable library designs, planners start by looking at elements that can be reused. Much inspired and practical design has emerged by repurposing and building on or around what already exists: structures, materials, public spaces, personnel—and, as two recent Library Journal Design Institutes in Colorado Springs and Austin demonstrated—community.
OCLC has selected 15 public libraries to participate in its "Small Libraries Create Smart Spaces" project. This will be the second cohort to participate in the initiative, led in partnership with the Association for Rural and Small Libraries (ARSL). "Small Libraries Create Smart Spaces" was funded by a $223,120 award from the Institute of Museum and Library Services (IMLS) to create a second iteration of the original 2016 National Leadership Grant project .
Utter the phrase "student experience" to a higher education audience and the reaction, depending on the crowd, could be visceral—as in, "education, not experience." Yet academic librarians could benefit from and contribute to the growing interest in student experience.
May 17 is Global Accessibility Awareness Day. The idea started with a 2011 blog post by web developer Joe Devon, in which he argued that "it's more important to make a site accessible than pretty." As librarians at the University of Southern California (USC), we began a case study in December on accessible design for library instruction. We invoke Devon's humility, as well as his call to action, because it closely follows our own path of going from knowing very little to gaining more knowledge and becoming advocates for accessibility.