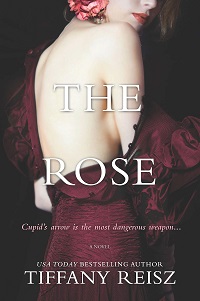 While sex isn't a substitute for therapy, this month's picks see ­characters finding healing in intimacy.
This month's selections explore the messy, complicated, and deeply rewarding world of trust.

A portrait of an artist coming into his own; one young man's coming-of-age in a world where he always feels in-between; a huge commitment but highly recommended for readers interested in history, politics, and world literature; transparent reading for happy fans that won't overwhelm new readers
This month's column sees an abundance of anthologies: Cleis presents new offerings of the year's best gay and lesbian erotica, as well as 69 new titillating tales of submission.
An adult perspective on "Beauty and the Beast," with a very modern erotic twist; this latest from Ashley is an enjoyable title for femdom fans; a twisted thriller à la 50 Shades; an excellent series of Sapphic ­fantasies
As we say goodbye to 2016 and embrace the promise of a new year, this month's titles see folks making deliciously risky resolutions of their own. Penthouse's two new erotic anthologies are bursting with frisky fun, while on the darker side of erotica, a traumatic event shakes Milla and Lex's marriage to the core and Haley Portsmouth is finally free of a husband who lacked direction and interest in anything, including her
In addition to queer naughtiness, kinky Christmas "gifts," and a delightfully dirty historical novel with momentum, mystery, and plenty of passion, we also take a look at two sizzling summer erotica events
The tenth "Six Pack Ranch" is as good as the first; readers will be reminiscing about young love; book three in Lindsey's "Geek Girl Mysteries" series is lots of fun; Meredith latest will appeal to those who enjoy seeing unlikable heroes get their comeuppance; Aasolid, varied depiction of sex and desire among the older set
Titles this month are about the drama swirling around the time-tested boy-meets-girl story line. Is there a bit of romance? Maybe. Sex? Absolutely.