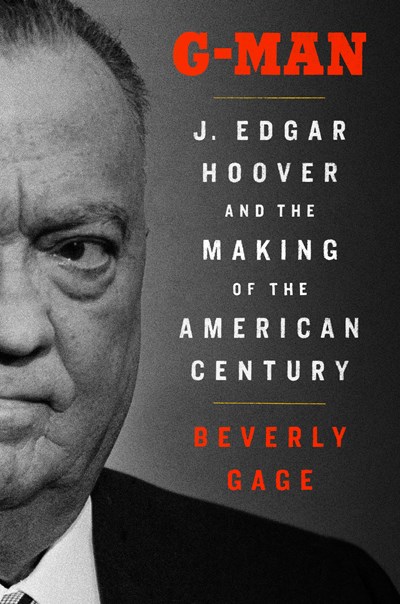 Beverly Gage wins the New-York Historical Society award for G-Man: J. Edgar Hoover and the Making of the American Century. Other awards announcements include the International Dylan Thomas Prize shortlist, National Book Critics Circle winners, and Sheikh Zayed Book Award. Multiple news outlets cover the book ban report recently released by ALA. There are many conversations with authors including Geetanjali Shree, Silvia Moreno-Garcia, Robert Lopez, Jinwoo Chong, Victor LaValle, and Julia Samuel.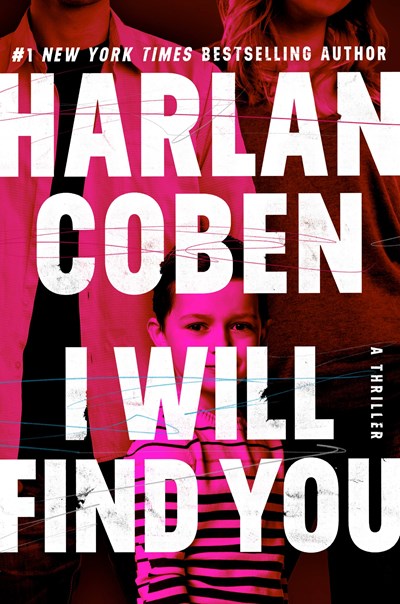 There is an annoucement for the Writers' Trust of Canada new nonfiction prize: the Weston International Award. Books debuting on the best-seller lists this week are I Will Find You by Harlan Coben, Hello Beautiful by Ann Napolitano, Saved: A War Reporter's Mission To Make It Home by Benjamin Hall, Paris: The Memoir by Paris Hilton, and The Longest Race: Inside the Secret World of Abuse, Doping, and Deception on Nike's Elite Running Team by Kara Goucher, written with Mary Pilon. Audio interviews feature conversations with authors such as Ari Shapiro, Darren Walker, Madelaine Lucas, Kerry Howley, Natalie Koch, and John Parker.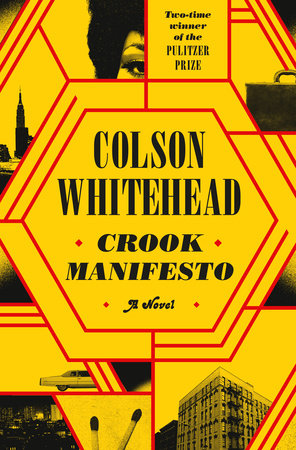 Colson Whitehead, Amy Tan, Ann Patchett, Bryan Stevenson, and others receive National Humanities Medals. Linda Villarosa, Under the Skin: The Hidden Toll of Racism on American Lives and on the Health of Our Nation, and Deborah Cohen, Last Call at the Hotel Imperial: The Reporters Who Took on a World at War, win 2023 J. Anthony Lukas Prize Project Awards. Questlove launches a new publishing imprint. There is adaptation news for Douglas Stuart's Young Mungo, Cesca Major's Maybe Next Time, two titles by J. Newman, and Claire Keegan's novel Small Things Like These. Plus, James Patterson signs an exclusive deal with Skydance Television.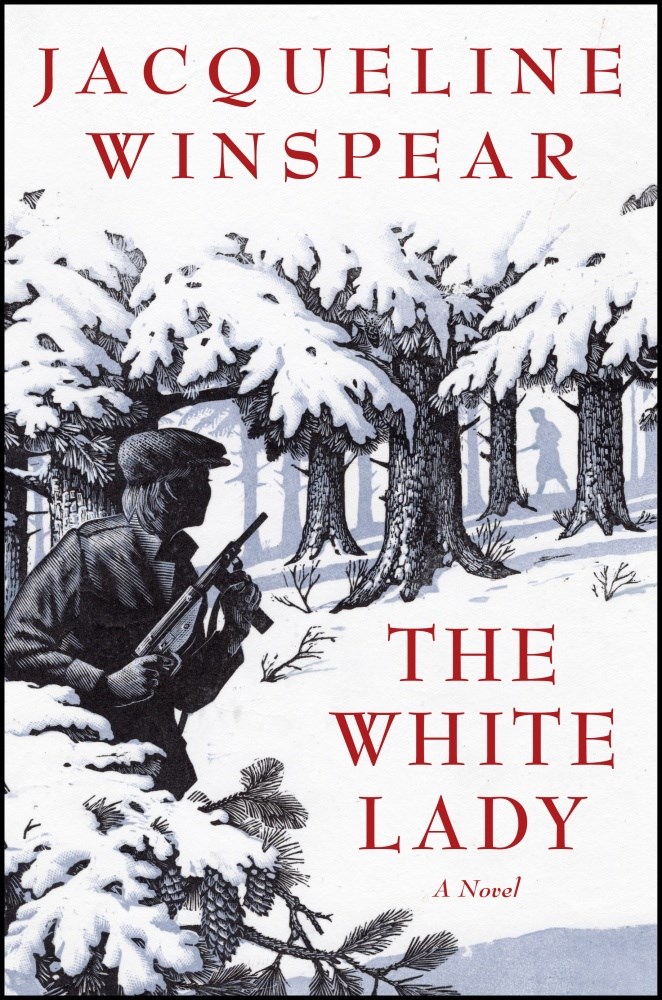 The White Lady by Jacqueline Winspear is the top holds title of the week. LibraryReads and Library Journal offer read-alikes for patrons waiting to read this buzziest book.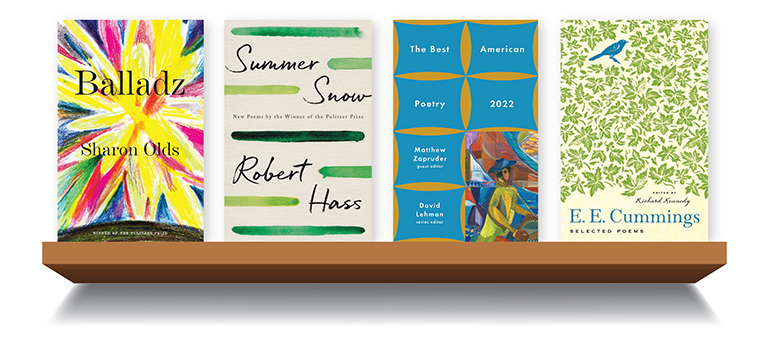 Looking to celebrate World Poetry Day, National Poetry Month in April, or hoping to update your poetry collection? Take a look at this display shelf.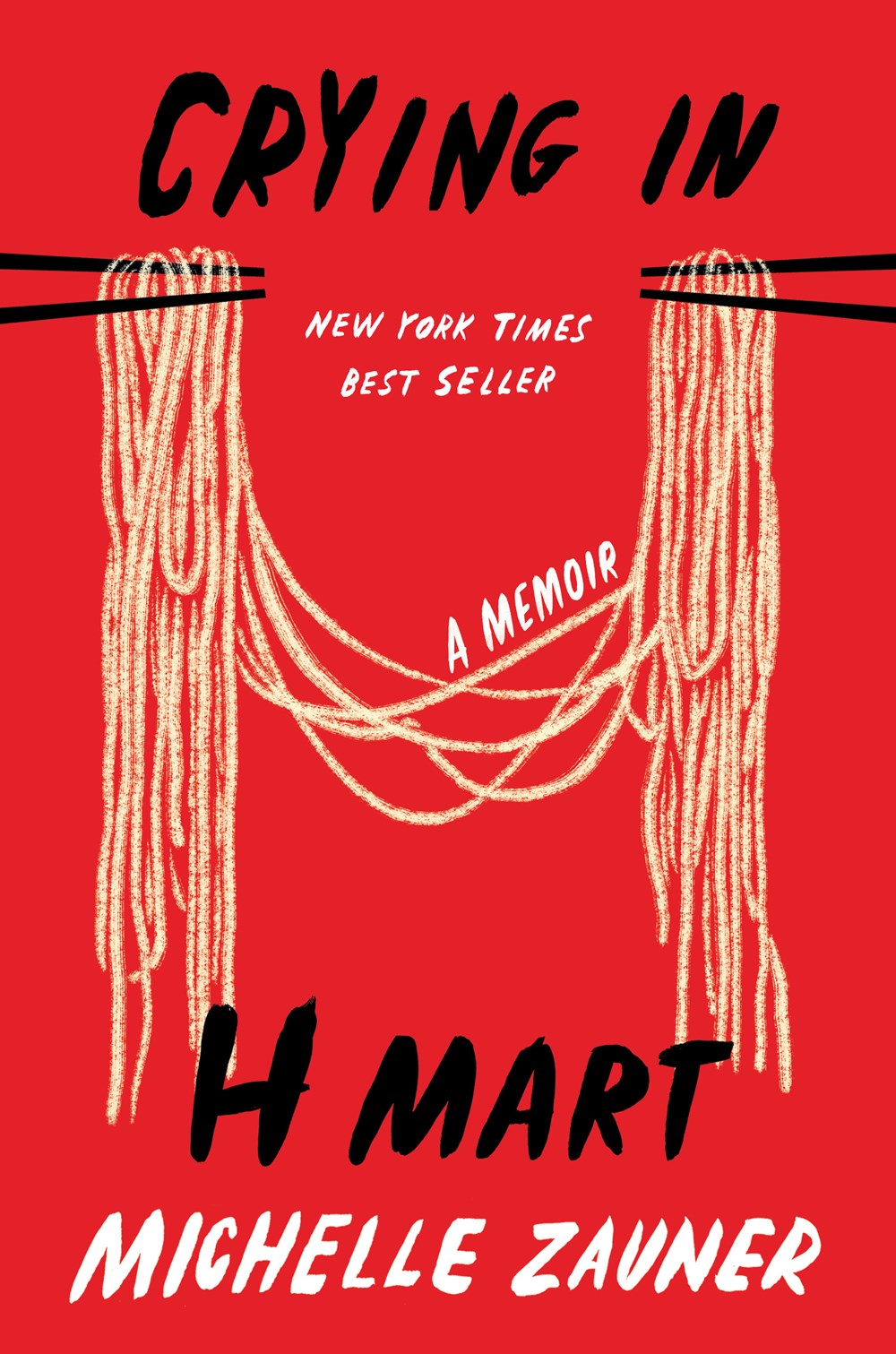 Will Sharpe will direct the movie adaptation of Michelle Zauner's Crying in H Mart. Today is World Poetry Day. Award winners and shortlists arrive from the Sheikh Zayed Book Awards, the Imagining Indigenous Futurisms Award, and the Yoto Carnegie Medals. Hachette v. Internet Archive has a key hearing. Biography of X by Catherine Lacey gets buzz. At LA Times Matthew Desmond discusses his new book Poverty, by America and "the ways we can move the needle on poverty."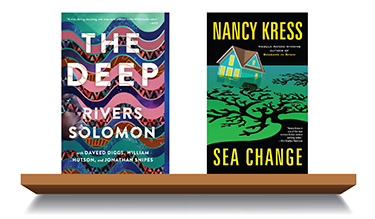 If you're looking for display inspiration or need to update your collection, check out these short science fiction and fantasy reads. Also included, a downloadable spreadsheet of 50 titles to keep your display stocked.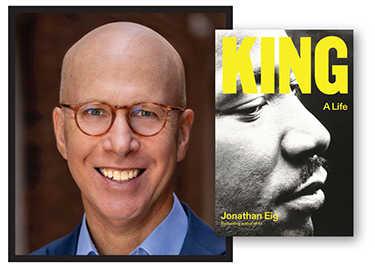 Journalist and biographer Jonathan Eig works to get personal with his subjects to convey their humanity in a fresh perspective. He talks with LJ about being drawn into writing a biography of the Rev. Dr. Martin Luther King Jr., his approach to the project, the relevance of King, his warnings, and his true legacy.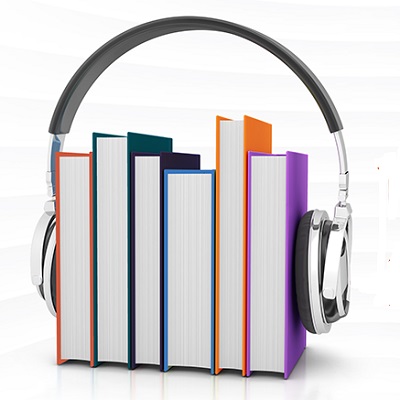 Over the last five years, audiobook revenue in the U.S. has increased by an astonishing 113 percent, making it the fastest-growing book format in the U.S. The category is flourishing as publishers continue to innovate and grow their reach.