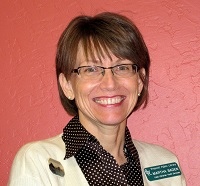 There's nothing for me at the library," said one of the smartest people I know—a retired computer scientist who has macular degeneration and is now nearly blind. Susan is one of several tireless advocates in our community who kept prodding me about the need to create an accessible environment for individuals who have a vision and/or hearing loss. As a public librarian, I felt Susan's remark was devastating.
Librarians are committed to equity of access and fostering community engagement for all. We reach out to populations of all kinds for whom there might be barriers to accessing our resources. We analyze our services to identify "underserved populations." But do we provide access and engagement for a burgeoning population of older adults who experience vision and/or hearing loss, or does this population go underserved right under our noses?
The 2016 National Health Interview Survey found that 14.1 percent of Americans 65–74 years of age and 16.6 percent of Americans 75 years of age and over reported having vision loss. As the aging population grows, the Centers for Disease Control (CDC) estimates that the number of Americans with significant vision loss will double by 2030. According to CDC, nearly one in three adults between 65 and 74 experience a hearing loss. And in the Prescott, AZ, community, a whopping 35 percent of the population is over 65!
Susan's comment was the wake-up call we needed, and in 2018 the Prescott Public Library (PPL) chose to address the need for access and engagement through the use of mobile technology, changes to library infrastructure, and training. The YouToo! Project launched in January 2018, with funding and support from the Arizona State Library, Archives & Public Records, a division of the Secretary of State, and federal funds from the Institute of Museum and Library Services.


EQUIPMENT & TRAINING
After consultations with experts, including an advisory group and assistive technology representatives from local and state agencies, we invested in iPads loaded with apps for vision and hearing loss including Seeing AI, KNFB Reader, BARD Mobile, Flip Writer, and LiveCaption. The library also purchased high-quality wireless microphones, receivers, and Listen hearing devices for use in our meeting rooms. A portable Listen kit enables library staff and area organizations to serve smaller groups throughout the community.
Library staff use the technology at service desks. Volunteers who trained alongside staff introduce this technology to community members. They offer training sessions enabling patrons who attend to check out an iPad. Volunteers also offer Listen devices and iPads from carts at city council meetings and library programs.
PPL hosted a You Too! Accessibility Expo in May, bringing together service providers statewide to introduce residents to available services and technology. The Expo unexpectedly created an environment in which service providers could network and share information.
Remaining challenges in implementation include the need for transportation to the library for those who have vision loss and the reluctance of many older adults to acknowledge hearing or vision loss and to try assistive devices. While it is still early days for You Too!, we recognize real change. In self-assessments, library staff, partners, and volunteers' knowledgeability about assistive tools and confidence levels in helping individuals with hearing or vision loss rose dramatically. Several patrons have successfully trained with our volunteers, experimented with library equipment, and gone on to purchase their own mobile equipment and apps. A possible unintended outcome is a newly formed group called Catch the Vision—people who are cutting-edge assistive technology users and have vision loss. Biweekly meetings are held at the library to exchange ideas, share knowledge, and advocate for accessibility in our city.


SETTING PRIORITIES
The library has made systemic changes: each service desk is equipped with assistive technology for one-on-one interactions, accessibility is a priority when designing any publicity campaign, meeting room users are encouraged to receive training and work with assistive technology, and speakers at the library are provided with guidelines for ensuring their talks are accessible. From a hospice volunteer training session to an Astronomy Club lecture, access and engagement are possible and expected.
If your library is reevaluating assistive technology for vision or hearing loss:
Expert users of assistive technology are invaluable in connecting the library with organizations, support groups, and individuals to publicize, get feedback, and focus on needed services.
True institutional change requires ongoing training, continual review of services, and stated commitments to accessibility.
One of the most daunting—and most valuable—aspects of the project was gathering information about services and collaborating with community partners. Our experience affirmed the centrality of libraries in engaging all community members.
---
Martha Baden is Public Services Manager, Prescott Public Library, AZ