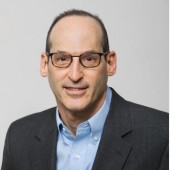 Being challenged can keep some librarians from finding their voice and sharing it. A question or a comment could be intended as an attack or it might just be a benign desire to learn more. Knowing how to respond can make a difference.
Finding the courage to present at a conference is challenge enough for many librarians. I know this because I've heard "I'm glad that's over" or "Now I can enjoy the rest of this conference" many times. Instead of embracing and enjoying that short time to share thoughts and enlighten colleagues, a presentation is seen as an unpleasant task that must be endured and joyfully ended. Now add the fear of being asked a tough question, or even worse, finding yourself challenged by an audience member. Might one's professional expertise get called into question? Is an attendee looking to take the speaker down a notch to demonstrate their own superiority? Question periods may be perceived as tougher than the actual presentation. While there's no way to predict what's going to happen once attendees can launch their questions, good preparation and a "don't take it personally" mindset can do wonders for alleviating the fear of getting challenged.

WHO'S ASKING
Academic librarians who conduct undergraduate instruction sessions present all the time and are fearless when it comes to questions. Going in, the instructor knows it's highly unlikely that an undergraduate's question will stump them or challenge their expertise. Their questions are welcomed as spontaneous learning moments. Presenting to a group of faculty raises the stakes. Most will politely listen and nod, but the chance of getting pushback from one of them is much more likely. Now change the audience to librarians and the fear factor increases quite a bit. Peers are more likely to feel that it's their role to question the presenter. More than a few may enjoy using a question period to challenge a speaker in order to put their own ideas and experiences on display. If the speaker presents controversial ideas or irreproducible projects or simply comes off as obnoxious or uninformed, challenges will be forthcoming, particularly in a partisan crowd that supports a particular school of thought.

ACCEPTING THE CHALLENGE
Once you get comfortable with the idea that the potential for a challenge is slim yet possible, it is only a small leap of faith to realize that a challenge is manageable and may even be in the best interests of attendees. If the goal of the presentation is to provide audience members with the best possible learning experience, a good question gives the speaker an opportunity to expand on their ideas, cover an important but overlooked point, or clarify a misunderstanding that enlightens everyone. It is essential to be mindful of maintaining control of the conversation to avoid a situation where an audience member hijacks the discussion period. If you've ever experienced it, you know how quickly that can lead to a presentation disaster. It helps to prepare and give thought to how you would respond to a challenge or other questionable situations.

BETTER Q&A
In preparing for a presentation, whether for work or a conference, we tend to focus our energy on the presentation while neglecting to consider the questions that might come from attendees. That's the first tip for a better question and answer or discussion period for the speaker and audience: Allot some preparation time just for handling questions and giving advance thought to responding to a difficult challenge. What's the first thing to say in response? Is it all right to take a short pause before responding? How do you get back on message? Here are some tips from my accumulated articles on presentation skills and advice:
If the challenger makes an excellent point with valid observations, then simply acknowledge it and graciously express thanks. Getting into a debate may backfire unless the evidence allows for reliable refutation of the challenger's point.
Take a pause before responding to a challenger. It gives some additional time to form a response and demonstrates who is in control of the proceedings. What happens next depends on the response, whether the answer is a correction, clarification, or acknowledgement of not knowing the answer. Prepare in advance for the possibility of having to respond with any of these or other possible options.
Preparation includes having responses that can either provide additional response time, a preface to getting back on message, or a request for clarification. For example:

"Will you help me understand your objection to..."
"I see how you might be concerned about that…"
"That's an interesting perspective I had not considered…"

Opening up the question to the audience is another strategy ("What do you all think about this…") though that might detract from attendees' confidence in the speaker's knowledge of the subject matter.
If your response meets with further resistance or the conversation starts to veer off topic, regain control with a statement such as "I'm afraid we do need to move on…" and call on someone else. You could also offer to engage with the questioner after the talk.
Try to avoid "That's a great question." It's just a catchall that really means nothing.
Consider these tips as starters to build on or adapt to your own style. Another type of question to be mindful of is not a challenge but simply an off-topic or irrelevant question that is political in nature. The questioner may be looking to start a debate. Don't take the bait. Stay poised, resist an overreaction, and have a go-to response such as "Thanks for sharing your feelings and since you feel so strongly about it I hope you are advocating for it" or "That's an issue on many of our minds but time doesn't allow us to explore it today, so let's wrap up our discussion of [your topic]."

IT'S NOT PERSONAL
Challenges to your ideas or points can be opportunities for winning over your audience. Many academic librarians are campus advocates for textbook affordability, and they know all too well that confronting challenges is critical to their success. Inviting faculty to workshops where the merits of adopting OER textbooks are shared means dealing with tough questions about OER and why it should replace traditional textbooks. "OER textbooks can't be good if they're free." "It's too hard to find OER for my course." "What about my textbook royalties?" These challenges do not attack our credibility. Faculty are trained to question and challenge. So are our librarian colleagues. Avoid the temptation to take it personally. Instead, accept critiques and questions as invitations to counter myths and establish your expertise. When an answer is not readily available, insist on a follow up to share more information. The fear of getting challenged when presenting, advocating for a cause, or writing an opinion piece, should never prevent librarians from sharing their ideas in a public forum. Rather than seek to avoid challenges, embrace your ability to anticipate, manage, and respond to them. It takes practice to build confidence, along with some trial by fire. With the proper preparation and mindset, each challenge is a path to make a point and get back on message.