Explore the breadth and variety of fashion across these different cultures through our selection of free articles, chapters, business cases, images, and videos.

Growth of the Chinese Textile and Apparel Industry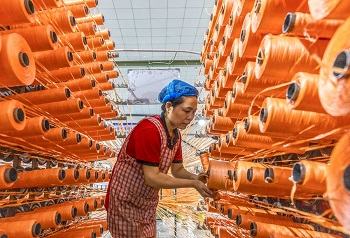 image credit: CFOTO/Future Publishing via Getty Images
Begin by tracing
Textile and Garment Manufacture and Retailing in China
from China's Industrial Revolution in the early 1950s, to becoming the world's leading garment producer and exporter today.
Explore the interplay between the production of fast fashion in China and the urbanization and material development of Asian and American cities in '"Made in China": Material meanderings of fast-fashion cities', which focuses on the "jobber market" in downtown Los Angeles.
At the other end of the spectrum, China is one of the fastest growing markets in the world for luxury labels. This chapter looks at how the influx of casual wear brand names in China in the 90s, along with the leisure culture they promoted, also transformed Chinese cities.
Today Smart Manufacturing in China's Fashion Industry is being trailed as a solution to the rising cost of labor. Read about the potential of smart technologies to increase the productive capacity of the fashion industry whilst lowering garment manufacturing costs.

Book Chapter

Business Cases

Images

Street Style and the Catwalk in Japan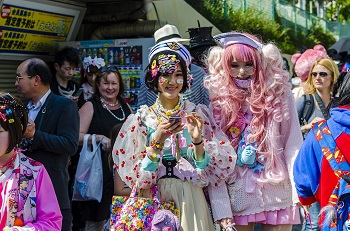 Image credit: Korkusung via Getty Images
Kawaii, an aesthetic of Japanese origin, evokes the world of childhood through pastel colors and cute imaginary characters. Particularly popular among Japanese women in their teens and early twenties, it is not just a fad within the fashion cycle of Japanese pop culture but a "'standard' aesthetic of everyday life" in Japan.
Discover how the Kawaii fashion phenomenon was constructed and disseminated via several actors, such as wearers, the mass media, the Japanese government, and fashion designers.
Similarly, the Lolita fashion-based subculture, represented by women who dress in childlike clothing, was once an underground Japanese movement and is now a burgeoning worldwide industry covering fashion, music, and popular culture. From the streets in the 1970s to being shown at Tokyo fashion weeks, chart the emergence of the Lolita subculture.
Contemporary designers—Issey Miyake, Rei Kawakubo, and Yohji Yamamoto—are widely considered the founding members of the Japanese avant-garde who made their mark during the 1970s and early 1980s. Find out more about how they made their mark in The Style and Aesthetics of the Founding Avant-garde Japanese Fashion Designers.
While these designers became successful by taking advantage of the system in Paris, Japanese teenagers in the Harajuku district of Tokyo created their own fashion. Read about how, in this mecca for artists and independent spirits, Japanese youth created their own trends using unexpected combinations from existing fashion cultures. Follow the evolution of Tokyo as a fashion city where some of the most innovative designers in the world are establishing themselves in 'Placing Tokyo on the Fashion Map: From Catwalk to Street Style'.
Finally, explore the unique origins of luxury Japanese brand Comme des Garçons in this business case, which examines how designers Rei Kawakubo and Adrian Joffe found success in adopting an anti-establishment approach to their retail strategy.

Book Chapters

Articles

Encyclopedia Entries

Images

Videos

Korean Wave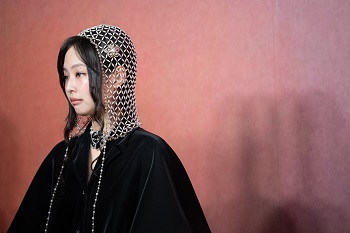 Image credit: PHILIP FONG/AFP via Getty Images
Korea Craze, Korean Wave, hallyu, ha han are all terms used to describe the popularity of South Korean culture throughout Asia which spans music, TV dramas, movies, celebrities, food, and fashion. Specifically, Korea's portrayal of celebrities, and often K-Pop idols, has a palpable influence on China's youth culture and fashion. Read about how prolific the
Culture of Korean K-Pop Idols as Brand Ambassadors
has become, despite sometimes being at odds with South Korean socio-political expectations.
Since the mid-twentieth century, its garment industry has also grown remarkably. How has South Korea continued to build an emerging market, which social factors are exerting an influence over its retail industry, and what are the unique characteristics of its consumers?
Learn about how, despite this high regard for Korean-manufactured fashion products since the latter half of the twentieth century, garment manufacturing has shifted from facilities in Korea to factories abroad as a result of globalization of the fashion industry.
Dive into two business cases which explore the challenges and opportunities for fashion and cosmetic companies as they navigate rapidly growing consumer bases for Korean products in foreign countries.

Book Chapters

Business Cases

Encyclopedia Entries

Images

Read our archive of previously featured content here.
SPONSORED BY