Christian fiction is experiencing a new awakening, inspired by compelling story arcs. Established fan favorites are also attracting a new generation of readers. According to Stephanie Brown, Tyndale senior acquisitions editor, "Strong sales and growth with our top authors, [proves] that there is still a strong appetite for fiction, and loyalty can overcome what might otherwise be a price barrier." Librarians are also inspiring readers by providing access to the many Christian fiction genres. The Los Angeles Public Library, for instance, offers over 9,500 Christian fiction titles. Similar to libraries across the country, librarians are reaching the newest generation of readers using technologies such as social media, e-books, e-audio books, CDs, and books and large print formats.
Sustaining the loyalty of Christian fiction readers has become as important as inviting new readers to the diverse genres. Los Angeles librarians are creating branch profiles enabling a better understanding of their readership to serve the needs of each particular library. Nationwide, librarians are using hashtags, Facebook, public blog posts, system-wide screen savers on all staff and public computers, and internal staff blog posts, as well as monthly blog posts of new arrivals for adults and children, and topics of interest to their readership along with companion book lists.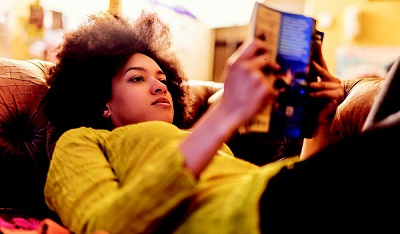 Christian fiction readers seek characters' relationships with God and how those relationships illuminate their journeys through the most challenging of life's trials. Empowering librarians with tools such as Library Journal's Best Christian Fiction and the Art of Writing Conference/Christy Awards provide librarians with resources they can easily access to best serve their Christian fiction patrons.

The Christy Awards, established in 1999, "recognize the value and impact of the novel of faith in contemporary culture." Prominent Christian fiction publishing houses such as Tyndale House and Baker Publishing offer librarians a host of new authors. Tyndale's Karen Watson comments on the Christy Awards site that "the fiction path holds many challenges and opportunities but I believe that we are working with some of the most talented writers in the industry. I've said for years that what we ask authors to do in writing fiction for this market is much more challenging than what general market fiction writing requires. In that, I take great encouragement."

Baker Publishing

Baker acquisitions editor, Raela Schoenherr, indicates that while readers of all kinds will always look for books that take them far away from a place and time they know, there is a new generation of readers also looking for stories that remind them of their own lives. This can translate into situations that arise in the story or characters they can easily relate to or a setting in the present day. Also, the new generation of readers may also be looking for stories that dig into themes that push them outside of their own experience or challenge their way of thinking. For example, The Curse of Misty Wayfair by Jaime Jo Wright approaches mental illness in a way that hasn't been widely represented before and Whose Waves These Are by Amanda Dykes portrays complicated family relationships with poignant and refreshing grace.
When asked about misconceptions readers might have about Christian fiction if they have not picked up a CF novel in 10-15 years, Schoenherr predicts that, while there will always be a place for the prairie romance that is foundational to the formation of Christian fiction, readers who haven't revisited a CF novel in 10 years might be surprised to find the wide variety of genres and subgenres represented. Some new releases are in the tried-and-true categories that hold timeless appeal, but new or returning readers of Christian fiction will find a wider range of settings and characters and stories available to them than they may anticipate. There is also a wide variety of ways Christian fiction authors choose to include their faith in their stories. The readers who are looking for strong faith content heavily present throughout their story will be able to find many inspiring and uplifting books to meet their needs, but readers who are looking for hopeful and grace-filled stories where faith is present but less overt will also be able to find a wide range of options within Christian fiction today.

---
"THERE IS A WIDEVARIETY OF WAYS CHRISTIAN FICTION AUTHORS
CHOOSE TO INCLUDE THEIR FAITH IN THEIR STORIES"
---

Amy Green, also representing Baker, reveals that The Art of Writing Conference/Christy Awards brings issues to light that unite Christian fiction stakeholders to "gather together in person and have conversations about big picture issues in the industry. There are issues that everyone in the world of Christian fiction cares about." The Art of Writing Conference unites writers, established authors, editors, marketers, agents, and other professionals. Librarians seeking Christian fiction resources should find comfort in the ample opportunities for professional training and development on the latest trends.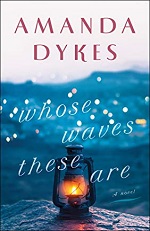 Baker reveals trends in strong female protagonists, romance, suspense, and mental illness. Green sings praises of Whose Waves These Are, by Amanda Dykes, releasing in May 2019, ISBN 9780764232664. It's her debut novel, set part in the present day and part on the WWII home-front, so part of the trend of dual-time stories currently popular in the CBA. (Other of our authors writing dual-time are Leslie Gould in Amish and Jaime Jo Wright in suspense.) Amanda's writing is lyrical, full of hope, and perfect for book clubs, full of family conflict with a mystery and romance plotline as well.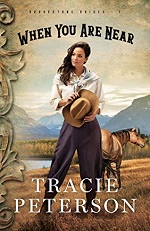 Baker also showcases When You Are Near, by Tracie Peterson, released in March 2019, ISBN 9780764219023. The is the first in a series about an all-female Wild West show, fitting into the trend of strong female protagonists or Western settings. Far Side of the Sea by Kate Breslin, released in March 2019, ISBN 9780764217821, is a lovely WWI romance with an espionage plot.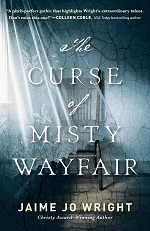 The Curse of Misty Wayfair by Jaime Jo Wright, released January 2019, ISBN 9780764230301, an example of Christian fiction readers interested in Gothic settings and eerie suspense elements, also deals with dementia and mental illness in a sensitive way.
---
"RECENT TRENDS IN CHRISTIAN FICTION CONTINUE TO
ADDRESS MODERN ISSUES TORN FROM THE HEADLINES"
---
Upcoming releases from Baker follow trends in romantic suspense, political intrigue, and Christian fantasy. The Tinderbox, April 2019, ISBN 9780764232831, and The Timepiece, September 2019, ISBN 9780764233074, by Beverly Lewis: A book and sequel by reader demand after years of Beverly writing standalone novels. The plot of family secrets in the Amish community will thread both books. The Killing Tide by Dani Pettrey, August 2019, ISBN 9780764230844, is the start of a new series from one of the top romantic suspense authors in Christian fiction, following the adventures of the Coast Guard Investigative Team.
The Spice King by Elizabeth Camden, September 2019, ISBN 9780764232114, is a turn-of-the-century romance with a solid side of political intrigue, set in Washington D.C., from an author with excellent writing and historical detail.

The End of the Magi by Patrick W. Carr, due November 2019, ISBN 9780764234910 is a story in which the award-winning Christian fantasy author turns to tell the tale of a Biblical epic, the quest of the Magi to find the Messiah. Action-packed, and a great entry from a male author.

Tyndale House Publishers

Tyndale's David Geeslin, sees trends focusing on empathy and diversity. There is an understandably growing demand for stories that illuminate the American experience from all angles. It is encouraging to see that demand being met in the juvenile fiction sphere with new stories that highlight the importance of understanding others, especially when they are different from you.
Imagination Station is set in the town of Odyssey, the locale for the hugely popular Adventures in Odyssey audio series, where readers will find Mr. Whit's Soda Shoppe. And inside there is the amazing
Imagination Station. When they step into the Imagination Station, kids experience an unforgettable journey filled with action-packed adventure to inspire their imaginations. With each book, they're whisked away with cousins, Patrick and Beth, to embark on a new journey around the world and back in time. Tyndale offers three fantastic stories in the Imagination Station.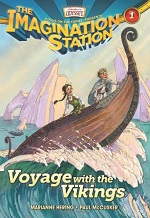 Voyage with the Vikings #1, ISBN 9781589976276, finds Beth and Patrick uncovering a mysterious letter in the Imagination Station requesting a Viking sunstone. The letter is old and says that someone named Albert will be imprisoned if the sunstone isn't found. Mr. Whittaker sends Patrick and Beth to Greenland circa 1000. On their quest for the sunstone, the cousins meet Vikings Erik the Red and Leif Eriksson—and find the sunstone as they join Leif on his first voyage to North America. But the adventure is just beginning, for when they return to Mr. Whittaker's workshop with the sunstone, there is another note waiting for them, requesting a silver goblet.

The importance of understanding others is at the heart of the Imagination Station series. In every book, Patrick and Beth meet people who live in a very different culture and time than their contemporary American one. Through their experiences they enable young readers to see the emotion, humor, and tough decision-making that is universal for all humans no matter their ethnicity, culture, or even the time period in which they live.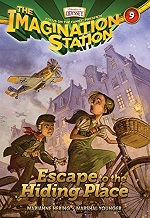 In Escape to the Hiding Place #9, ISBN 9781589976931, Patrick and Beth arrive in World War II Holland in the farm country. They must smuggle a baby (by bicycle) into the capable hands of Corrie ten Boom at her home in Haarlem. Along the way, they hide from Nazi soldiers, meet a Russian surgeon forced into service by the Germans, and encourage two Jewish children who haven't been outside in over three years. The children learn to appreciate the bravery and sacrifice of everyday people who helped the Jews.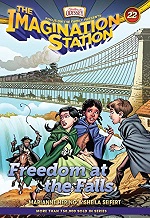 Freedom at the Falls #22, ISBN 9781589979796, takes Patrick and Beth to 1860s America, the time of the Civil War. There they meet key historical figures of the period and help conduct escaping slaves along the Underground Railroad to freedom in Canada. This is the first in a three-part story arc focusing on slavery and Civil War America.
Kregel Publications
Recent trends from Janyre Tromp, editor at Kregel Publications, show that CBA fiction buyers are increasingly purchasing novels that not only are written with impeccable technique and stand-out style, but also address real issues of faith as they intersect with the realities of being human. And buyers are looking for these characteristics across
a broad sweep of genres.
Traditionally, women's lit buyers have leaned toward issue-driven books, but their demand for writing that is a cut above will lead them to try Deborah Raney's trusted writing in Chasing Dreams, ISBN 978-0-8254-4640-5, due out on October 22, 2019, and love it for the romance as well as the discussion of orphans and the Christian's role in caring for others. And they'll devour Cynthia Ruchti's Miles from Where We Started, ISBN 978-01-68370-147-7, released October 16, 2018, falling for her quirky characters who find a way to relaunch their marriage when forced into a cross-country road trip. Additionally, Kregal is seeing romance readers gravitate toward books that not only adhere to traditional romance arcs, but that also explore real-life issues.

My Dearest Dietrich, ISBN 978-0-8254-4605-4, release date June 9, 2019, by Amanda Barratt, is a perfect example. Renowned German pastor and theologian Dietrich Bonhoeffer is famous for his resistance to the Nazi regime and for the allegiance to God over government that cost him his life. But what few realize is that the last years of his life also held a love story that rivals any romance novel. Based on detailed historical research, Amanda Barratt delivers a true love story at once beautiful and heartrending. Fans of the best-selling biography, Bonhoeffer, will find this tale of the world-famous man and the woman who changed his life irresistible.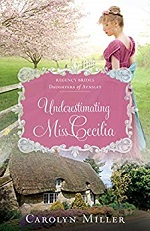 Another example is Carolyn Miller's Underestimating Miss Cecilia, ISBN 978-0-8254-4590-3, release date, July 23, 2019. Shy, sweet Cecilia Hatherleigh has always been in love with Edward Amherst, the boy next door. Yet he's never seen her as anything but the quiet girl in the background as he flirts with the other vivacious women of the town. When a near tragedy brings Edward's attention to his family duties, this prodigal son decides he needs to settle down with a proper wife. Cecilia hopes to convince him to choose her—but God may want her to forget the wayward nobleman and put her future in His hands alone. Can their struggles turn to triumph—or will their paths permanently diverge?
---
"THERE IS AN UNDERSTANDABLY GROWING DEMAND FOR STORIES
THAT ILLUMINATE THE AMERICAN EXPERIENCE FROM ALL ANGLES."
---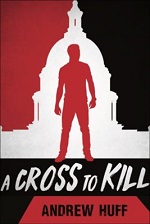 Suspense readers are no exception. Buyers are increasingly likely to pick up books like Andrew Huff's A Cross to Kill, ISBN 9780825422744, due for release October 14, 2019. John Cross is a small-town pastor, bent on leading his flock to follow God's calling. But the man behind where the author's ability to write nail-biting suspense, balanced with a difficult theme—in this case, the true nature of forgiveness and redemption. When John decides to follow Christ, he puts that work behind him, swearing never to kill again. Now a terrorist wants the peaceful pastor to pay for his sins with his own life. Can John keep his vow—even when the people he loves are in mortal danger?
The resurgence of new Christian fiction is attracting a modern generation as well as meeting the needs of its established fan base. Authors are driving change by including relevant, inspirational literature that speaks directly to the spiritual needs of their readers. Library initiatives and publishers are in alignment to exceed the expectations of readers with compelling and contemporary motifs of high drama, suspense, mystery, intrigue, political scandals, romance, all grounded in faith-based storylines.
The technologies now available to librarians are enabling them to reach out to their 2019 readership more than ever. According to Publishers Weekly, recent trends in Christian fiction continue to address modern issues torn from the headlines, and "the result is what some publishers describe as edgier content. New and forthcoming titles in the category delve into female empowerment, mental illness, drug use, sexual assault, and other controversial issues." Trends in the genres of Christian fiction are evidence that authors have the talent to take their readers into fantastic spiritual worlds, and lead them to feel the Holy Spirit in ways they never thought possible. Christian fiction continues to be a beacon of light for all dedicated and passionate readers of faith-based genres.
SPONSORED CONTENT