Every academic library should have a set of standards for how people are expected to conduct themselves in our facilities. If it's nonexistent at your library, now is the time to create it. If there is one that has languished for years, it's time for an update.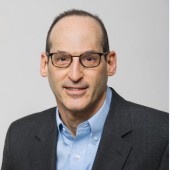 Every academic library should have a set of standards for how people are expected to conduct themselves in our facilities. If it's nonexistent at your library, now is the time to create it. If there is one that has languished for years, it's time for an update.
I needed to visit to the campus student center. I've walked through the main entrance dozens of times over the years, but on this day I noticed something different. By the door was a posted sign displaying a set of policies for everyone entering the building. Some looked familiar because they appeared to come right out of the library's own Code of Conduct. Others were new but resonated with me as sensible directives for our own code, considering the building is frequented by all manner of library customers, both affiliated and nonaffiliated community members. What caught my attention was the terminology used to describe these policies. They were identified as the "Student Center Community Standards" and that was new, different—and intriguing. I wanted to learn more.
COMPATIBILITY MAKES SENSE
When we met, one of the first things I asked my Student Center administrative counterpart was how they arrived at "Community Standards" as the descriptive language for building use policies. In her professional circles, she told me, this terminology was perceived as kinder, gentler, and more enlightened than "Code of Conduct." The term "code" is better suited to a more restrictive, authoritative set of rules to which visitors must adhere. Community standards, alternatively, suggests a set of ground rules or guidelines that community members agree to abide by so that everyone has a better experience. Ultimately, whatever you call them, these are policy statements used to establish acceptable behaviors and set expectations for what happens when these norms are violated. We acknowledged that our two buildings, as those on campus most visited by nonaffiliated community members, should attempt to adhere to a consistent set of standards. It could be considered unreasonable for one building to accept or reject certain behaviors that the other did not.
NEXT STEPS IN STANDARDS EVOLUTION
Among our most important overarching goals as an academic library, and likely yours as well, is to achieve a welcoming, open environment in which our affiliated members and nonaffiliated guests are equally at home. We must balance this with our responsibility to ensure they have a safe, secure, and trouble-free study and learning experience. Language framed as a series of rules has the potential to communicate a less than welcoming atmosphere. If it stipulates strong punitive action for infractions, that too has off-putting possibilities. For example, our code previously spoke in threatening terms of likely banishment or arrest for violations. As the new standards were under review, staff recommended softening that language to incorporate an option for referral to social services for those in need of assistance. Harsh warnings about messy or odorous foods that could be seen as targeting ethnic foods were rewritten to encourage eating in a designated café area. Occasional incidents of sleeping and long stays in a single space by any one individual presented more of a challenge. Wanting everyone to feel welcome to get comfortable can clash with the monopolization of space when there is significant demand by students for study areas.
NAPPING, SLEEPING, CAMPING
Whatever your policy states, whatever behaviors it addresses, these documents should avoid serving as punitive instruments for the control and imposition of an authoritarian library environment. Zero tolerance policies for actual or threatened violence, theft, or destruction of property are necessary to secure and protect libraries and those within them. Enforcement of standards for other clearly egregious violations of behavioral norms is reasonable. For everything else, there are gray areas that standards can begin to address, but often need a more nuanced approach to resolve.
Sleeping in the library is an example. Based on recent discussions on an academic librarian listserv and Twitter, most academic librarians accept student napping and sleeping as a tolerable, accepted behavior. Studying is tiring; students are fatigued and stressed out. It makes perfect sense to expect they'll fall asleep in chairs, on floors, and just about anywhere in a library—and we want them here. For a small to medium enrollment college in a non-urban location, this rarely presents an issue. Some encourage it with comfy couches and nap stations.
More gray areas occur for academic libraries in densely populated urban locations. We learned that our Student Center's standards addressed "camping" in the building. We want everyone to feel comfortable nodding off now and then. Camping specifically prohibits the use of sleeping bags, blankets, or other monopolization of space for extended periods of time. This language reasonably allows for what academic librarians recognize as normal student behavior and addresses the most egregious violations of policy only when that option becomes necessary.
TAKING THE NEXT STEP
Whatever type of academic library you work in, wherever it is located, consider creating a new set of community standards or revising an old code of conduct that is in need of an update. There are many examples. Public libraries are a good source, but consider looking beyond that to standards developed by student centers, hospitals, museums, and other campus buildings open to the public. They may offer more contemporary approaches to establishing conduct standards. Based on our recent experience updating from code to standards, here are a few other considerations:
Consult with colleagues responsible for conduct in other buildings to work towards a consistent set of standards.
Meet with campus security officials to learn more about how they can support your standards; for example, how they can assist in obtaining support for students in distress or nonaffiliated citizens in need of social services.
Be sure to reference other campus standards that would already apply to the library, such as an institutional behavior code for students or existing federal and state laws.
Have the standards reviewed internally for recommendations; if the library has a student advisory board, obtain its feedback.
Consult with University Counsel to obtain approval or learn what changes are needed to avoid the potential for litigation.
Communicate the new standards to staff and share information about how to best enforce it.
Once the new community standards are complete, consider posting them in a visible public space to communicate transparency about the policy. Be thoughtful in establishing standards that truly reflect the needs and interests of community members, but are equally well designed to provide the secure learning, research, and innovation spaces that students, faculty, staff, alumni, and nonaffiliated library guests expect and deserve from the campus library.