A puzzle, a panopticon, and an invitation to seek answers even as obstructions abound, this is an engaging, dryly funny read for armchair philosophers, disillusioned academics, and the unceasingly curious.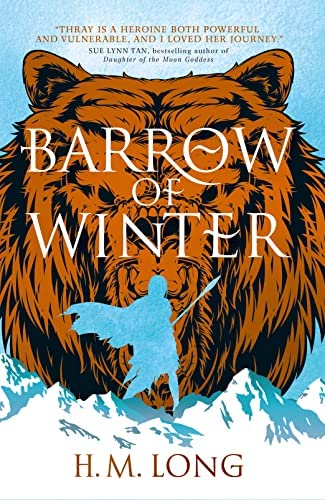 This novel from Long (Temple of No God) is a self-contained story that can be read without reading the previous titles set in the same universe, but readers will definitely want to seek out the others. Fans of character-centric fantasy with a well-built world will find much to love about Thray, the Hall of Smoke world, and its denizens.
Urban fantasy readers will appreciate the well-crafted hidden world, and lovers of bad boy or Mafia romances will see Luc as their darkly delicious type, all while Elle's long sacrifice will break readers' hearts. Fans of Sarah J. Maas's epic paranormal fantasies will also find much to savor in Tsai's debut.
As with the previous book, inventive storytelling delves into philosophical concepts such as time, meaning, and language. This is a novel that transcends genre and will astound readers looking for serious, contemporary fiction.
Dare, who also writes contemporary romance as Hanna Earnest, here pens a science-fiction romance that leans heavily into its tropes and brings forth a successful story. Fans of enemies-to-lovers will be thrilled with this book.
A fast-paced, unpredictable, and utterly original story rendered in delicate linework and vibrant color.
Recommended where the first book was popular.
An energetic start to a pirate fantasy trilogy, filled with magic, mayhem, and self-reflection. Fans of Jenn Lyons's storytelling will want to pick up Chakraborty's ("Daevabad Trilogy") new series.
The first novel from Tesh ("Greenhollow" novellas) is an intriguing space opera and study of radicalization, indoctrination, and what happens when one breaks free in the most absolute way.