From Jesmyn Ward—the two-time National Book Award winner, youngest winner of the Library of Congress Prize for Fiction, and MacArthur Fellow—comes a haunting masterpiece, sure to be an instant classic, about an enslaved girl in the years before the Civil War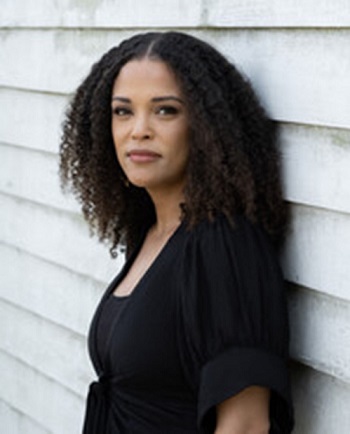 Photograph by Beowulf Sheehan
Jesmyn Ward received her MFA from the University of Michigan and has received the MacArthur Genius Grant, a Stegner Fellowship, a John and Renee Grisham Writers Residency, the Strauss Living Prize, and the 2022 Library of Congress Prize for American Fiction. She is the historic winner—first woman and first Black American—of two National Book Awards for Fiction for Sing, Unburied, Sing (2017) and Salvage the Bones (2011). She is also the author of the novel Where the Line Bleeds and the memoir Men We Reaped, which was a finalist for the National Book Critics Circle Award and won the Chicago Tribune Heartland Prize and the Media for a Just Society Award. She is currently a professor of creative writing at Tulane University and lives in Mississippi.


What does the historical setting of Let Us Descend allow you to do?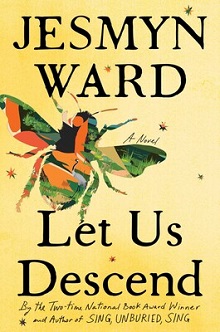 It offered me a freedom to write from a time and place where I was less constrained by the present moment. That is, I didn't feel pressured to write about current politics or manners or modes of behavior or even geography, as the world of the novel had its own.
It was beyond difficult to write about a person who has little to no physical agency for much of the novel. That reality is so far removed from my own that it was nearly impossible for me to draft a beginning. I wrote that beginning over and over for years because I could not figure out how to inhabit Annis; I was flailing because I couldn't understand where the narrative was supposed to go. It took me a long time to figure out that Annis would have other kinds of agency--emotional, imaginative, and spiritual--and that these would carry her through the story. Once I began putting words on the page, living with Annis's voice, she led me.

When did you begin thinking about this story?
I heard an episode of WWOZ's Tripod called "Sighting the Sites of the New Orleans Slave Trade." In it, historian Erin Greenwald tells journalist Laine Kaplan-Levinson that there were only two plaques in New Orleans that accounted for the slave trade, and one of them was in the wrong location.
I felt a hot blush in my chest and had to fight back tears when I heard this. It was devastating to know that so many enslaved people had been sent for sale to the lower south, had endured barbaric conditions and treatment, and then had their experiences erased. It was painful to know that I moved through this landscape, a landscape that had soaked up their sorrow and pain like a sponge, and I was blind to it. It seemed immensely unjust. I immediately asked myself: What if I write about it? What will happen if I bring it to life through a character, a woman? This is how I first began to get glimpses of Annis.

Why do you feel this story and character will resonate with readers today?
I think at its heart that this novel is about someone struggling with grief. I can strip away all the material circumstances of Annis's enslavement, and underneath the brutality and cruelty of the forced work and punishment and dehumanization, I see a person who is swimming through grief. She has lost so many loved ones, so she is navigating mourning and the strange reality of the slave markets and the lower south at the same time. She is all longing and bewilderment and grit. I think many of us can identify with those emotions, especially post-2020, as we maneuver our way through this new reality, so many of us saddled with loss.
Annis enters adulthood because she has fought to survive a very American crucible. I believe that in a way, Annis saves herself in telling stories, in remembering, in creating community and relationship with those she meets on her way, in empathizing, in living. I like to think that she gives us a blueprint for how to survive and thrive in the present moment.

Is there a positive message readers can take from this story?
I believe it is a triumphant story for Annis, for the character, but I also think it is a triumphant story for all the enslaved and maroons in the world of the story. In allowing the reader to inhabit this world, we empathize with them, we feel with them as they live and love and resist and persist. I hope this novel contributes to the conversation that writers of African descent have been having in books like The Water Dancer or The Underground Railroad, and that it does its part to enable readers to witness and to understand enslaved people anew.
SPONSORED BY