Significant insights from personal lives.
Click here for additional new Prepub Alert columns
Ayers, Nabil. My Life in the Sunshine: Searching for My Father and Discovering My Family. Viking. Jun. 2022. 320p. ISBN 9780593295960. $26. MEMOIR
Ayers is the son of a white, Jewish former ballerina who chose to have a child with celebrated Black jazz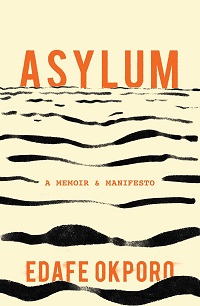 musician Roy Ayers despite knowing that he would never be involved in parenting. The author met his father only a few times but sees his influence in everything he has done, from opening a record store in Seattle to touring with alternative rock bands. A meditation on the meaning of family—it's not just DNA—with Ayers meeting several half-siblings and befriending a descendant of the man who enslaved an ancestor.
Blakinger, Keri. Corrections in Ink: A Memoir. St. Martin's. Jun. 2022. 336p. ISBN 9781250272850. $28.99. MEMOIR
A competitive figure skater who turned to heroin when her skating partner left her, Blakinger ended up on the street selling drugs and sex even as she attempted to finish a degree at Cornell. Arrested for possession, she spent two years behind bars, emerging sober, aware of her advantages as a white woman, and determined to expose the inequities of the prison system. Now she's an award-winning journalist.
Bond, Melissa. Blood Orange Night: My Journey to the Edge of Madness. Gallery: S. & S. Jun. 2022. 288p. ISBN 9781982188276. $27.99. MEMOIR
Sleep deprived as she cares for a special-needs baby, increasingly distant from her husband, and suddenly out of her journalist job, a stressed Bond was prescribed benzodiazepines (e.g., Xanax, Valium) in increasing dosages and finally collapsed while holding her daughter. That's when she learned that many doctors overprescribe these drugs and that withdrawing cold turkey could lead to psychosis or death. Both cautionary tale and a nightmarish journey of recovery; with a 125,000-copy first printing.
Brorby, Taylor. Boys and Oil: Growing Up Gay in a Fractured Land. Liveright: Norton. Jun. 2022 336p. ISBN 9781324090861. $27.95. MEMOIR
A poet, essayist, and environmentalist, Brorby grew up gay in rural North Dakota, and here he parallels the region's mining-wrecked landscape with his own painful coming-of-age—feeling different from other boys, resorting to clandestine romance, and being assaulted outside an oil boomtown bar. Both personal memoir and a warning about environmental devastation west of the Mississippi.
Gessen, Keith. Raising Raffi: Essays on Yelling, Pleading, Love, and Anger. Viking. Jun. 2022. 224p. ISBN 9780593300442. $27. MEMOIR
Cofounder of the literary magazine n + 1 and an author, editor, and translator, Gessen would seem to have a lot under control, but here he admits that he was woefully unprepared to become a father. Baby Raffi proved to be both awesome and terrifying, and Gessen was compelled to look at life in a whole new way.
Morgan, Abi. This Is Not a Pity Memoir. Mariner: HarperCollins. Jun. 2022. 224p. ISBN 9780358682950. $27.99. MEMOIR
During treatment for multiple sclerosis, the longtime partner of BAFTA– and Emmy Award–winning playwright/screenwriter Morgan experienced seizures and had to be put in a medically induced coma. When he awoke, he recognized his children, family, and friends but not Morgan, whom he considered an impostor. How do you care for someone long-term who won't even acknowledge who you are? With a 75,000-copy first printing.
Okporo, Edafe. Asylum: A Memoir & Manifesto. Mariner: HarperCollins. Jun. 2022. 224p. ISBN 9781982183745. $26.99. MEMOIR
When a mob gathered outside his home in Abuja, Nigeria, threatening to kill him for being gay, Okporo bought a one-way ticket to New York and landed shortly before the 2016 election, claiming asylum. Now a global gay rights activist, he details the challenges of navigating the U.S. immigration system and making a life for himself in a country not as welcoming as he expected. Both memoir and manifesto for improving the process, as the subtitle states; with a 35,000-copy first printing.
Segura, Tom. I'd Like To Play Alone, Please: Essays. Grand Central. Jun. 2022. 272p. ISBN 9781538704639. $29. CD/downloadable. MEMOIR
From youthful missteps to the travails of parenting to the fun (maybe?) of celebrity encounters, popular stand-up comedian and podcaster Segura ( 2 Bears 1 Cave, Your Mom's House) weaves together stories from his life that explain why he's frazzled enough to agree occasionally with his young son's plea: "I'd like to play alone, please." With a 100,000-copy first printing.
Tea, Michelle. Knocking Myself Up: A Memoir of My (In)Fertility. Dey Street: Morrow. Jun. 2022. 304p. ISBN 9780063210622. $27.99. MEMOIR
The multi-award-winning author of cult classics like Valencia and most recently host of the Your Magic podcast in partnership with Spotify, Tea tells her story as a queer 40-year-old who was lacking in health insurance but not in the determination to give birth. When black-market fertility meds failed and she learned that her eggs weren't viable, she ended up carrying a baby for her decade-younger lover. With a 50,000-copy first printing.
Tur, Katy. Rough Draft: A Memoir. One Signal: Atria. Jun. 2022. 304p. ISBN 9781982118181. $28. MEMOIR
MSNBC anchor Tur tracks a life shaped by the news, from flying high with her parents, maverick helicopter journalists in Los Angeles, to becoming a storm chaser and then the campaign reporter who famously stood up to Donald Trump's mockery about "Little Katy." Now she's a winner of the Walter Cronkite Award for Excellence in Journalism and author of the New York Times best-selling Unbelievable. With a 250,000-copy first printing.
Woods, Baynard. Inheritance: A Memoir of My Whiteness. Legacy Lit: Hachette. Jun. 2022. 256p. ISBN 9780306924194. $29. Downloadable. MEMOIR
Woods grew up in South Carolina loving all things Southern but began questioning his culture and eventually left the state. He was shocked to discover that in 1860 his ancestors enslaved 1,300 Black people, and he espoused progressive values as a reporter who won awards for his coverage of the Baltimore Rising and Charlottesville. But Woods truly began acknowledging the advantages conferred by whiteness after the 2015 Charleston Church massacre, perpetrated by someone from his hometown, which compelled him to plunge deep into investigating the story of his great-grandfather's lynching of Black county commissioner Peter J. Lemon in 1871. With a 40,000-copy first printing.