Five book-based films and TV shows debut today and Stephen King has yet another adaptation in the works. There are new reading lists for Beyoncé, baseball, and SFF and new coverage about the printing of the Mueller report.
Sixteen new bestsellers arrive. The Mueller Report will be released today, and will be rushed to the shelves. The Time 100 List features a number of authors.
More award news breaks today, helping readers of comics and genre readers, as well as those who are drawn to landscape. Ann Petry gets attention in the NYT and Morgan Jerkins interviews Claudia Rankine for Vulture. State of the Union: A Marriage in Ten Parts by Nick Hornby will publish in May. It is the source for the Sundance TV show of the same name.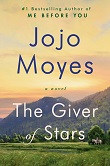 Mega-hit comedy duo Rhett McLaughlin and Link Neal create Southern town with dark edges, Jojo Moyes does something a little different as she visits the Depression-era Horseback Librarians of Kentucky, and librarian and Alex Award winner Racculia takes her heroine on a wild treasure hunt.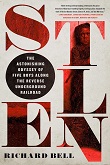 From the Civil War to World War II to the 1983 Beirut bombing but also the Reverse Underground Railroad and kidnapping poor children for illegal adoptions.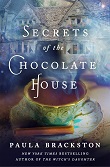 Big-name authors from W. Bruce Cameron to Elin Hilderbrand to Danielle Steel keeps the pop fiction popping in October.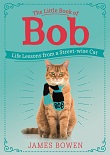 Studies of hearing and hearing loss, memory creation for happiness, and environmental economics, but we'll all love the cats and dogs on this list.
Spanning history from the Crusades to 20th-century China with award-winning authors.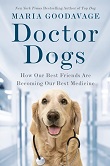 The multi-million-copy best-selling Bill Bryson takes a walk around his own body, while Maria Goodavage follows up service dogs and soldier dogs with dogs as our doctors.