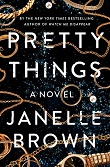 Veterans like Robyn Carr, Eric Jerome Dickey, and Brenda Novak are joined by newcomers with impressive first printings to offer expansive popular fiction reading in April. Including late thriller-author catch John Sandford.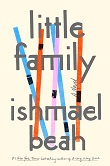 Leading off with cautionary stories of children threatened (Beah and Dalcher) and reverberantly written historical fiction set in the late 1800s (Jiles, McGuire), many April titles will appeal broadly to readers of both literary and popular fiction.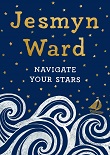 There are lots of great nonfiction titles to wrap up April coverage, especially in the arts. Chantler offers a graphic novel about jazz great Leon "Bix" Beiderbecke, esteemed poet Mark Doty considers forebear Walt Whitman, and art critic Gopnik takes on Warhol. Plus a dog-loving memoir from Boylan, inspiration from two-time National Book Award winner Ward, and more.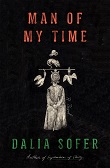 Alvarez features a writer/professor facing troubles in retirement; Barry, an orphaned Lakota child taking control of her life in post–Civil War Tennessee; and Sofer, an Iranian who works as an interrogator trying to mend fences with his family. Plus journeys to Korea, across an old American West inflected with Chinese symbolism, through the lives of immigrants and refugees, to a Texas town troubled during an oil boom.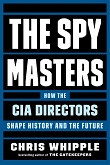 The Holocaust as all Europe's responsibility, how America became a more equitable society in the early/mid-1900s and can do it again, the Enlightenment as more than a fount of reason, and how the CIA really works. Plus American adventures from Wyatt Earp to the Kennedys, globalization before 1000 CE, airplane vs. airships, and more.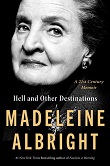 Albright makes the most of her final years, el Kaliouby reports on her work with Emotion AI, and Mockett encounters a new world traveling the heartland's wheat fields. Plus TV celebrities, inspirational speakers, drag queens, and more.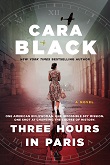 David Baldacci and Jack Carr are in the mix, but April thrillers are mostly by women, including Darcey Bell's she-said, she-said mommy chiller, Cara Black's trip to World War II Paris (no Aimée Leduc in sight), and Jennifer Hillier's tale of a missing child.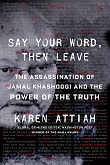 Washington Post editor Karen Attiah on working with Saudi journalist Jamal Khashoggi, leading national political journalist Molly Ball on Nancy Pelosi's durability, Jeff Hobbs on four boys facing the college hunt, Macarthur Fellow Lauren Redniss with a graphic novel featuring an Apache family fighting to protect sacred land, and Walter Thompson-Hernandez on Compton, CA's famous black cowboys. Plus Asian infighting, Kim Jong Un, ISIS, disinformation, refugees, homelessness, and Afropessimism.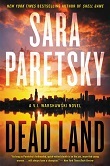 April showers must be bone-chilling enough, as there's not a huge sweep of mysteries for the month, but what's coming ranges nicely from Sara Paretsky's Dead Land to Jeri Westerson's Sword of Shadows.