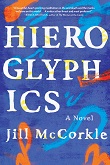 More literary titles to add to last week's list, and no fiction reader can go wrong with works by the perennially best-selling Jill McCorkle and rising star Brit Bennett, plus a range of veterans and exciting newbies.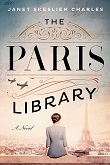 June has a crowded pop fiction field, so big it's hard to pick picks. In women's fiction, stellar names like Jenny Colgan, Elin Hilderbrand, Kristan Higgins, and Danielle Steele come calling, while historical fiction focuses on World War II, and speculative fiction offers an all-star cast from Terry Brooks to Zoje Stage.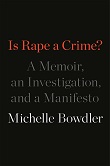 Issue-oriented books like Michelle Bowdler Is Rape a Crime? and DW Gibson's 14 Miles (of border wall). A strong showing in science (from evolution and neurology to nature and astrophysics). Some intriguing art titles, including coverage of pianos in Siberia. Titles to help and inspire, like Pittsburgh Steeler James Conner's Fear Is a Choice. Plus Gerald Marzorati's Seeing Serena. All big June nonfiction.
The "Jesus" trilogy wrap-up from Nobel laureate J.M. Coetzee, soulful drinking in Dublin with Roddy Doyle, memoirist Sam Lansky's debut novel, elegant family saga from Martha McPhee, Stefano Massini's novel behind the hit play, love likely lost from Spencer, and an idealist's road trip from Tobar, plus more top literary fiction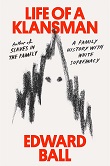 Our white supremacist roots from National Book Award winner Edward Ball, Jewish women resistance fighters from Judy Batalion, Dan Hampton on killing Japanese admiral Isoroku Yamamoto, Jonathan Kaufman on the Jewish families who ruled early 20th-century Shanghai, Bob Schron on activist African American athletes, Tim Weiner on U.S. and Soviet/Russian political warfare, and more.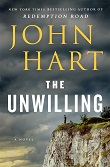 Barry takes us on a wild ride with her second novel, while Connolly explains how his enduring Charlie Parker first got into the game. Hart exhibits his usual moral rigor in a thriller involving a Vietnam vet and his brother, accused of murder. Jones introduces two sisters to their half-sister, while in Mina's new work, a woman seeks out her biological mother only to find that she was murdered. Plus a James Patterson doubleheader, veterans like Johansen and Woods, three high-print-run debuts, domestic suspense, and more.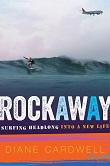 David Adjmi considers growing up a gay Syrian Jew in Brooklyn before the borough got cool, journalist Diane Cardwell finds a new life and a new community by surfing at New York's Rockaway Beach, and linguist Deborah Tannen reconstructs the life of her inspiring father. In contrast, Hayden Herrera recounts a neglectful upbringing by art-besotted parents, and Dan Mathews examines life with an off-kilter mother only recently diagnosed with mental illness. Other stories of difficult parents come from Sara Faith Alterman, Stephanie Danler, and Vicki Laveau-Harvie. Finally, among top memoirs, former Navy SEAL Douglas Michael Day communicates a story of service and survival.
Icelandic crime king Jónasson wraps up his series starring Detective Inspector Hulda Hermannsdóttir with a visit to a snowed-in cabin, and Steiner continues her successful new series with Det. Manon Bradshaw of the Cambridgeshire police investigating a mysterious hanging. Plus multiple series starts from well-known authors (e.g., Hart, Sears), British-set work ranging from the medieval era to today, and more big chills.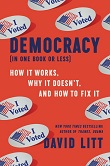 The late Rep. Elijah Cummings's memoir, Thomas Frank with an unexpected view on populism, Bill Gates on the climate crisis, Litt on restoring our challenged democracy, and NBC/MSNBC's Soboroff on the consequences of separating children and parents at the border. Plus more current affairs titles, with a strong selection of titles on racism and particularly white nationalism today.