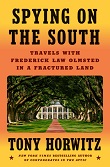 In fiction, Mary Miller's protagonist finds a dog's saving grace, and Tim Murphy shows us Middle East complexities. John Urschel's memoir reveals a star in math and football. Meanwhile, history resonates: Tony Horwitz follows the path Frederick Law Olmsted trod in America's South to see why we remain fractured today, Daniel Okrent looks at restricted immigration in early 20th-century America, and Brenda Wineapple looks at President Andrew Johnson's impeachment.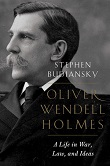 Big biographies about big-name people important in history, law, and sports; then there's William and Harry for the royalty watchers!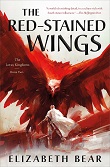 Award winners from Elizabeth Bear and Melissa Cuso to Guy Gavriel Kay and Adrian Tchaikovsky keep built worlds building, and hot new debuts land, too. Don't miss Bryan Camp's second trip to an unexpected New Orleans and Ted Chiang's hotly anticipated second collection.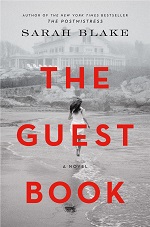 Whether by newcomers or veterans that include Jennifer Chiaverini, Armando Lucas Correa, and Alison Weir, these spring 2019 historical fiction titles are getting a big push by their publishers.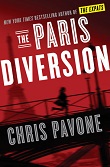 Big books from Baldacci, Deaver, Koontz, Koryta, and Pavone; Cussler and Laukkanen provide the action, while Meyer and Patterson call in the police. Also spooking us: Agnete Friis and Wendy Walker.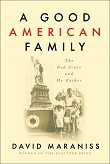 In fiction, Melanie Benjamin visits World War II Paris, and Adam Foulds stalks a stalker. In nonfiction, Peter Hessler takes us to Egypt, while David Maraniss investigates his father's McCarthy-era troubles and Rachel Louise Snyder challenges the myths surrounding domestic violence.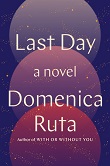 Award worthies Virginia Reeves, Adam Ehrlich Sachs, Erika Swyler, and Anne Valente offer new works, while best-selling memoirist Domenica Ruta and Naked Economics purveyor Charles Wheelan try fiction. More hot debuts, too.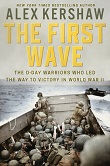 This month's World War II coverage embraces Pearl Harbor brothers, Arctic Ocean convoys, D-day warriors, and Nigel Hamilton's wrap-up of his three-part "FDR at War," while the Chinese American experience ranges from workers on the transcontinental railroad to sexual slavery in San Francisco's Chinatown.

For ease of use and to get the best possible picture of what materials are popular in libraries today, Library Journal has simplied its materials survey to focus strictly on circuation.