Tech challenges, COVID recovery, and the history of nursing.
Click here for additional new Prepub Alert columns
Barber, Charles. In the Blood: How Two Outsiders Solved a Centuries-old Medical Mystery and Took on the U.S. Army. Grand Central. May 2023. 320p. ISBN 9781538709863. $29. MEDICINE
Discovering that an inexpensive, crushed rock called zeolite had blood‑clotting properties, inventor Frank Hursey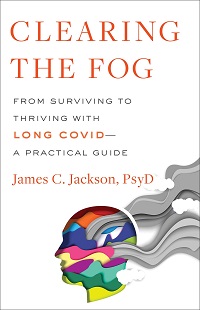 and salesman Bart Gullong informed the military, and the subsequent product, QuikClot, was quickly adopted by the U.S. Navy and the Marines. But the U.S. Army resisted, having developed its own blood-clotting product (which had bad side effects), and under the influence of Maj. John Holcomb set out to undermine QuikClot. Finally, a whistleblower revealed that Holcomb had a financial interest in the company producing Factor Seven, and the U.S. Department of Justice filed a suit. From Wesleyan Writer in Residence Barber ( Citizen Outlaw, Comfortably Numb).
Clark, Andy. The Experience Machine: How Our Minds Predict and Shape Reality. Pantheon. May 2023. 320p. ISBN 9781524748456. $29. Downloadable. SCIENCE/PHILOSOPHY
Much published academically, University of Sussex philosophy professor Clark writes for a general audience in presenting this new theory of how the brain interacts with the world. He draws on recent work in neuroscience and psychology to argue that we don't passively perceive reality but actively shape or predict it as we mediate our experience of both our bodies and the world. This new view has especially important implications for those facing chronic pain or mental health challenges.
DiGregorio, Sarah. Taking Care: The Revolutionary Story of Nursing. Harper. May 2023. 368p. ISBN 9780063071285. $29.99. MEDICINE
COVID has heightened our appreciation of nurses, and journalist DiGregorio moves from the Stone Age to modern times in chronicling their importance in society, not just in hospitals and doctors' offices but at schools, prisons, homes, summer camps, cruise ships, and even NASA. Unfortunately, as she shows, misogyny and racism have often left them undervalued, and their difficult working conditions impact not just them but health care for everyone.
Dungy, Camille T. Soil: The Story of a Black Mother's Garden. S. & S. May 2023. 272p. ISBN 9781982195304. $28.99. MEMOIR/HORTICULTURE
Moving to a predominantly white Colorado community in 2013, Black poet/scholar Dungy, a National Book Critics Circle finalist, learned that the community had rules about what she could or could not plant in her garden. Here she uses her efforts to diversify her patch of land as a metaphor for the value of cultural diversity in general and a consideration of how best to protect the environment.
Dunn, Jancee. Hot and Bothered: What No One Tells You About Menopause and How To Feel Like Yourself Again. Putnam. May 2023. 304p. ISBN 9780593542569. $28. HEALTH
Author of the New York Times best-selling How Not To Hate Your Husband After Kids, Dunn experienced a range of uncomfortable symptoms in her mid-forties that her doctors couldn't fathom until it was finally determined that she was experiencing perimenopause. Here she draws on interviews with menopause experts to offer women a research-based guide to a major (and perfectly natural) life transition
Jackson, James C. Clearing the Fog: From Surviving to Thriving with Long Covid―A Practical Guide. Little, Brown. May 2023. 304p. ISBN 9780316530095. $29. HEALTH
Nearly a third of people who have had COVID suffer symptoms long term, with cognitive and mental health problems especially apparent. Director of Behavioral Health at Vanderbilt's ICU Recovery Center and a leading researcher in Prominent and Post Intensive Care Syndrome, Jackson offers science-based treatment options to those with Long COVID, plus advice on navigating health-care systems and disability insurance. There's invaluable emotional support here, too, as Long COVID has its doubters. With a 50,000-copy first printing.
McGarey, Gladys. The Well-Lived Life: A 101-Year-Old Doctor's Six Secrets to Health and Happiness at Every Age. Atria. May 2023. 256p. ISBN 9781668014486. $27.99. SELF-HELP/AGING
Cofounder and past president of the American Holistic Medical Association, McGarey is still practicing medicine at age 101; she has a life-coaching practice in Arizona. Here she offers advice on how to live a long and healthy life, from the need to keep moving spiritually, mentally, and physically to recognizing that anyone and anything can be your teacher.
Matthews, Hannah. You or Someone You Love: Reflections from an Abortion Doula. Atria. May 2023. 256p. ISBN 9781668005255. pap. $18. SOCIAL SCIENCE/ABORTION & BIRTH CONTROL
One in four women, trans men, and nonbinary individuals in the United States has at least one abortion by the age of 45, but in the post–Roe v. Wade United States, stigma and criminalization make the physical and emotional support of these people precarious at best. An abortion care worker, doula, journalist, and reproductive rights advocate, Matthews aims across gender, race, and class lines in this guide to abortion care.
Mueller, Tom. How To Make a Killing: Blood, Death and Dollars in American Medicine. Norton. May 2023. 288p. ISBN 9780393866513. $30. MEDICINE
In the 1950s, transplants and dialysis made kidney failure a manageable condition. But as explained here by Mueller, author of the multi-starred Crisis of Conscience, the profit motive then intervened, especially when Congress extended Medicare coverage to those with chronic kidney failure. Now, he says, the drive to maximize profits has led to a below-the-threshold quality of care.
Shapiro, Scott J. Fancy Bear Goes Phishing: The Dark History of the Information Age, in Five Extraordinary Hacks. Farrar. May 2023. 432p. ISBN 9780374601171. $30. Downloadable. COMPUTERS
In this grand digital age of information, most of us still don't understand how technology works, which makes us vulnerable to cyberattacks. Director of the Yale Center for Law and Philosophy and its CyberSecurity Lab, Shapiro is here to explain why the internet is so vulnerable; how information is stored, used, and protected; and what we can do to protect ourselves. And that entails introducing us to some of the notorious hackers of the last decades.
Vance, Ashlee. When the Heavens Went on Sale: The Misfits and Geniuses Racing To Put Space Within Reach. Ecco. May 2023. 528p. ISBN 9780062998873. $32.50. SCIENCE/SPACE
When Elon Musk's SpaceX became the first private company to build a low-cost rocket that could reach orbit, aspirations to travel out of this world shifted away from governmental control. Now wealthy investors are backing the race to space. Vance, author of the New York Times best-selling Elon Musk, tells the story. With a 2000,000-copy first printing.