Hannah Durkin's study of five individiuals from the Clotilda, the last ship to arrive on U.S. shores bearing humans for the purpose of enslavement, plus our postgenerational society, integration in Shaker Heights, and deciding whether to parent.
Click here for additional new Prepub Alert columns
Durkin, Hannah. The Last Slaves. Amistad. Sept. 2023. 336p. ISBN 9780063072992. $29.99. SOCIAL SCIENCE/RACE & RELATIONS
In July 1860, more than a half-century after federal law banned importing humans for the purposes of enslavement, the Clotilda arrived at Mobile Bay, AL, carrying Africans wrenched from their homelands.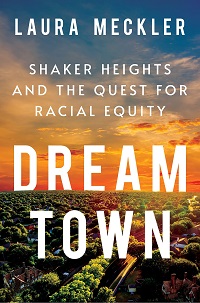 Durkin, an authority on Black Atlantic history who keynoted the Clotilda Descendants Association 2021 Spirit of Our Ancestors Festival, here traces the fates of five individuals on the ship, one of whom lived to 1940. The remains of the Clotilda were discovered in 2019 along the Mobile River, and salvage efforts are underway. See also Nick Tabor's Africatown: America's Last Slave Ship and the Community It Created (Feb. 2023) and Ben Raines's The Last Slave Ship (Jan. 2022).
Guillén, Mauro F. The Perennials: The Megatrends Creating a Postgenerational Society. St. Martin's. Aug. 2023. 272p. ISBN 9781250281340. $30. SOCIAL SCIENCE/FUTURE STUDIES
Author of the Wall Street Journal best-selling 2030: How Today's Biggest Trends Will Collide and Reshape the Future of Everything , Wharton professor Guillén argues that we are undergoing a generational revolution, with six generations now working side by side as people live and work longer. He proposes that we therefore stop thinking in terms of sequential modes defined by birth date and instead think in terms of "perennials." With a 100,000-copy first printing.
Meckler, Laura. Dream Town: Shaker Heights and the Quest for Racial Equity. Holt. Aug. 2023. 400p. ISBN 9781250834416. $29.99. SOCIAL SCIENCE/EDUCATION
The national education writer for the Washington Post, Meckler revisits her hometown, Shaker Heights, OH, which became a model for housing integration in the 1950s and for school integration in the 1970s. Here she considers why an academic achievement gap persists there, whether public-spirited individuals working together can make a difference, and what sacrifices might be needed across the racial divide. With a 75,000-copy first printing.
Rushton, Gina. The Parenting Dilemma: Procreation in the Age of Uncertainty. Astra House. Sept. 2023. ISBN 9781662602382. SOCIAL SCIENCE
To become a parent or not? It's a question more people are asking today as we face climate cataclysm, shifting gender roles, the struggle for work-life balance, and the age-old question, Have I found the right partner? A reproductive rights reporter whose work has appeared in multiple venues, including BuzzFeed News and the Guardian, Ruston considers the many issues involved, adding a personal dimension as she applies them to herself.