Our world today and tomorrow.
Click here for additional new Prepub Alert columns
Addison, Corban. Wastelands: The True Story of Farm Country on Trial. Knopf. May 2022. 448p. ISBN 9780593320822. $28. lrg. prnt. Downloadable. SOCIAL SCIENCE
Bremmer, Ian. Collision Course: How Three Coming Crises—and Our Response—Will Change the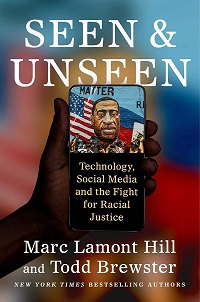 World. S. & S. May 2022. 288p. ISBN 9781982167509. $28. CD. POLITICAL SCIENCE
Fukuyama, Francis. Liberalism and Its Discontents. Farrar. May 2022. 192p. ISBN 9780374606718. $26. CD. POLITICAL SCIENCE
Gelles, David. The Man Who Broke Capitalism: How Jack Welch Gutted the Heartland, Widened the Wealth Gap, and Crushed the Soul of Corporate America—and How to Undo His Legacy. S. & S. May 2022. 256p. ISBN 9781982176440. $28. ECONOMICS
Hill, Marc Lamont & Todd Brewster. Seen and Unseen. Atria. May 2022. 288p. ISBN 9781982180393. $28. POLITICAL SCIENCE
Palley, Stuart. Into the Inferno: A Photographer's Journey into California's Megafires and Fallout. Blackstone. Apr. 2022. 240p. ISBN 9781094163697. $28.99. MEMOIR
Turkel, Nury. No Escape: A Uyghur's Story of Oppression, Genocide, and China's Digital Dictatorship. Hanover Square: Harlequin. May 2022. 320p. ISBN 9781335469564. $27.99. MEMOIR/POLITICAL SCIENCE
In Wastelands, award-winning novelist Addison turns to nonfiction to profile a rural community so angered by the damage done by pollution-spewing Big Agriculture that it sued the worst offender—and won.New York Times best-selling author Bremmer sets us on a Collision Course, predicting that more pandemics, increased climate-change complications, and life-altering new technologies will inevitably be a part of our future (100,000-copy first printing). Distinguished Stanford political scientist Fukuyama, perhaps best known forThe End of History and the Last Man, now examines Liberalism and Its Discontents at a time of political upheaval (75,000-copy first printing). "Corner Office" columnist at theNew York Times, Gelles calls General Electric CEO Jack Welch The Man Who Broke Capitalism, indicting him for the harm done by his brand of capitalism and showing how some companies are trying to undo it with different strategies. Award-winning journalist Hill ( BET News) and New York Times best-selling author Brewster (The Century) join forces in Seen and Unseen, considering videos like those showing the killing of George Floyd and the harassment of Christian Cooper to investigate how technology has impacted our conversations about race (100,000-copy first printing). Photographer Palley's Into the Inferno recalls eight years spent documenting California's raging wildfires, showing that the state's fire season now lasts year-round and calling for climate action (see also poet Kevin Goodan's Spot Weather Forecast). Former president of the Uyghur Humans Rights Project and now a commissioner for the U.S. Commission on International Religious Freedom, Turkel uses memoir in No Escape to reveal China's ongoing repression of the Uyghur people.