Social justice, juvenile justice, criminal justice, forced labor, and mining cobalt.
Click here for additional new Prepub Alert columns
Black, Daniel. Black on Black: On Our Resilience and Brilliance in America. Hanover Square: Harlequin. Jan. 2023. 288p. ISBN 9781335449382. $27.99. CD. SOCIAL SCIENCE
Winner of the Distinguished Writer Award from the Middle-Atlantic Writer's Association, novelist and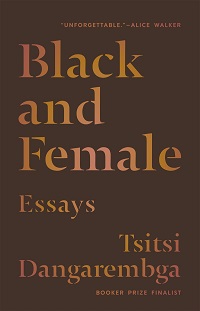 cultural critic Black (Don't Cry for Me) offers a debut essay collection examining issues that range from police brutality to the role of queer representation in the Black church. Along the way, he celebrates the strength of Black Americans—and indeed anyone on the margins—and the ongoing struggle for fairness and equality. With a 50,000-copy first printing.
Bump, Philip. The Aftermath: The Last Days of the Baby Boom and the Future of Power in America. Viking. Jan. 2023. 416p. ISBN 9780593489697. $30. Downloadable. POLITICAL SCIENCE
The baby boom effectively created modern America, but what's next? How long will boomers hang on, to whom will the power eventually shift, how will aging boomers impact the health care system, how will political parties respond, and, in terms of identity, what will matter most: age, region, or ethnicity or race? Washington Post national columnist has answers.
Cohen, Roger. An Affirming Flame: Meditations on Life and Politics. Knopf. Jan. 2023. 416p. ISBN 9780593321522. $30. Downloadable. POLITICAL SCIENCE
Currently Paris bureau chief for the New York Times, Cohen spent 12 years as a Times columnist writing sharply observant pieces about issues that include U.S. political divisiveness, Trump's threat to democracy, the global refugee crisis, the consequences of COVID, the Israeli-Palestinian conflict, U.S. relations with China, and the wars in Iraq and Afghanistan. Here he picks favorites and annotates them.
Dangarembga, Tsitsi. Black and Female: Essays. Graywolf. Jan. 2023. 128p. ISBN 9781644452110. $23. ESSAYS
Black feminists are "the status quo's worst nightmare" argues Zimbabwean novelist/playwright/director Dangarembga, whose This Mournable Body was short-listed for the Booker Prize. In this wide-ranging essay collection on race, empire, and gender, she compares being separated from her parents as a toddler to the damage done in Africa by human trafficking and enslavement and challenges how Zimbabwe's women were treated by the ruling party after independence. With a 40,000-copy first printing.
Dean, Janice. I Am the Storm. Harper. Jan. 2023. 240p. ISBN 9780063243088. $28.99. CD. SOCIAL SCIENCE
The New York Times best-selling author of Make Your Own Sunshine, Dean celebrates those with the guts to step up and do the right thing when sitting back would have been easier. Among those cited: Scott Mann, head of a U.S. veterans' group that smuggled 1,000 refugees from Afghanistan during U.S. withdrawal, and gymnast Andrea Orris, who challenged her sport's abusive culture. With a 50,000-copy first printing.
Hobbs, Jeff. Children of the State: Stories of Survival and Hope in the Juvenile Justice System. Scribner. Jan. 2023. 384p. ISBN 9781982116361. $28.99. SOCIAL SCIENCE
Following The Short and Tragic Life of Robert Peace, a Los Angeles Times Book Prize winner, Hobbs takes on a dysfunctional U.S. juvenile justice system that often obstructs the life chances of youngsters for mistakes made at an unformed age. His case studies range from a Delaware detainee dreaming of college to a longtime juvenile-hall teacher worrying that her work is fruitless.
Kara, Siddharth. Cobalt Red: How the Blood of the Congo Powers Our Lives. St. Martin's. Jan. 2023. 288p. ISBN 9781250284303. $29.99. POLITICAL SCIENCE/HUMAN RIGHTS
Cobalt is essential to the lithium-ion rechargeable batteries that keep our iPhones, laptops, and other devices humming. But mining it has been horrifically damaging to the people and the environment of the Democratic Republic of the Congo, as evidenced by this work from activist Kara. A senior fellow at the Harvard School of Public Health, Kara collected testimonies from the Congolese people themselves. With a 50,000-copy first printing.
Potter, Matt. We Are All Targets: How Renegade Hackers Invented Cyber War and Unleashed an Age of Global Chaos. Hachette. Jan. 2023. 352p. ISBN 9780306925733. $29. CYBERCRIME
Two-time Sony Award–winning journalist Potter spent 20 years putting together this history of cyberwarfare, which he tracks to the West's abandonment of Eastern European hackers as the Cold War shut down. From the FBI's pursuit of cyber mercenaries in the 1990s to Russian generals itching for a Cold War rematch to the machinations of the criminal underworld and even Silicon Valley, Potter tells a surprising story. With a 25,000-copy first printing.
Rayman, Graham & Reuven Blau. Rikers: An Oral History. Random. Jan. 2023. 464p. ISBN 9780593134214. $28.99. SOCIAL SCIENCE/PENOLOGY
Founded in 1932 on an island in New York City's East River, Rikers is the largest correctional institution in the United States. Veteran journalists Rayman and Blau spent two years interviewing detainees and their relatives, plus officers, lawyers, and commissioners, to paint a portrait of a brutal and haunted place, of importance nationwide with the call for reduced incarceration in the United States and a rethinking of its criminal justice system.
Soni, Saket. The Great Escape: A True Story of Forced Labor and Immigrant Dreams in America. Algonquin. Jan. 2023. 320p. ISBN 9781643750088. $28. POLITICAL SCIENCE/IMMIGRATION
In 2007, community organizer Soni received news of a horrific case of forced labor in the United States: 500 migrant workers from India, who had paid $20,000 to secure jobs rebuilding oil rigs after Hurricane Katrina, were living in deplorable conditions in a camp surrounded by armed guards. With Soni's help, they escaped and marched on Washington, DC, to demand justice. Told within the context of the increasing use of forced labor in the United States today; a 35,000-copy first printing.
Whipple, Chris. The Fight of His Life: Inside Joe Biden's White House. Scribner. Jan. 2023. 384p. ISBN 9781982106430. $30. POLITICAL SCIENCE
A former 60 Minutes producer and New York Times best-selling author (The Gatekeepers), Whipple relies on access to the White House to chronicle President Joe Biden's time in office, launched with key legislative victories, stymied by partisan gridlock, and encompassing major crises at home and abroad.
Winston, Ali & Darwin BondGraham. The Riders Come Out at Night: Brutality, Corruption, and Cover-Up in Oakland. Atria. Jan. 2022. 480p. ISBN 9781982168599. $30. TRUE CRIME
George Polk Award–winning journalists Winston and BondGrahan chronicle brutality and corruption within the Oakland Police Department over 13 years, even as the department was under the longest-running federal reform program in the United States. They focus on a group of officers dubbed the Riders, who felt justified in using violence to address crime. Winner of a 2021 Creative Nonfiction grant from the Whiting Foundation.