Three distinctive collections for lovers of short fiction.
Click here for additional new Prepub Alert columns
Castillo, Ana. Dona Cleanwell Leaves Home: Stories. HarperVia. May 2023. 256p. ISBN 9780063259416. $25.99. LITERARY
An award-winning writer of fiction, nonfiction, and poetry that plumbs the Latina experience, Castillo (Black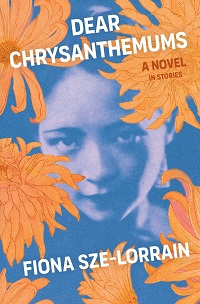 Dove) unwinds stories exploring how women seek to break the boundaries that have been drawn for them and the secrets holding them back. Among the characters: Katia, who wants to join every good Sixties cause but is compelled by her father to seek out her happily liberated mother in Mexico and bring her back to the United States. The publisher hopes to bring Castillo to a larger audience; with a 40,000-copy first printing.
Makhene, Magogodi oaMphela. Innards: Stories. Norton. May 2023. 224p. ISBN 9781324051008. $27.95. LITERARY
Born in apartheid-era South Africa and now living in New York, Rona Jaffe Award and Caine Prize honoree Makhene offers linked stories visiting the residents of the Black township of Soweto in Johannesburg. The fiercely conceived stories in this first collection feature a duplicitous former freedom fighter, a girl rendered mute by witnessing a burning body, and twins locked in relentless battle.
Sze-Lorrain, Fiona. Dear Chrysanthemums: A Novel in Stories. Scribner. May 2023. 160p. ISBN 9781668012987. pap. $18. LITERARY
A musician, translator, and splendid poet (e.g., the LJ best-booked The Ruined Elegance), Paris-based Sze-Lorrain here offers a debut novel in stories. "Cooking for Madame Chiang" (1946) features two cooks caught up in a tragedy; "Death at the Wukang Mansion" (1966), a disgraced dancer; and "The White Piano" (1996), a pianist in Paris assaulted when a piano arrives from Singapore. In "The Invisible Window" (2016), three women gather at a French cathedral after being exiled following the Tiananmen Square massacre.