History, psychology, economics, and politics.
Click here for additional new Prepub Alert columns
Abdurraqib, Hanif. There's Always This Year: On Basketball and Ascension. Random. Mar. 2024. 352p. ISBN 9780593448793. $32. Downloadable. SOCIAL SCIENCE
Charter, David. Royal Audience: 70 Years, 13 Presidents—One Queen's Special Relationship with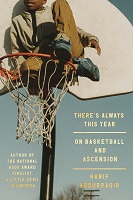 America. Putnam. Mar. 2024. 352p. ISBN 9780593712870. $30. Downloadable. HISTORY
Coll, Steve. The Achilles Trap: Saddam Hussein, the C.I.A., and the Origins of America's Invasion of Iraq. Penguin Pr. Mar. 2024. 576p. ISBN 9780525562269. $35. Downloadable. HISTORY
De León, Jason. Soldiers and Kings: Survival and Hope in the World of Human Smuggling. Viking. Mar. 2024. 400p. ISBN 9780593298589. $32. Downloadable. POLITICS
Hahn, Steven. Illiberal America: A History. Norton. Mar. 2024. 544p. ISBN 9780393635928. $35. HISTORY
Haidt, Jonathan. The Anxious Generation: How the Great Rewiring of Childhood Caused an Epidemic of Mental Illness. Penguin Pr. Mar. 2024. ISBN 9780593655030. $30. Downloadable. PSYCHOLOGY
Parker, Morgan. You Get What You Pay For: Essays. One World: Random. Mar. 2024. 224p. ISBN 9780525511441. Downloadable. ESSAYS
Popper, Nathaniel. The Trolls of Wall Street: How the Outcasts and Insurgents Are Hacking the Markets. Dey Street: Morrow. Mar. 2024. 336p. ISBN 9780063205864. $32.50. BUSINESS & ECONOMICS
Tesfamariam, Rahiel. Imagine Freedom: Transforming Pain into Political and Spiritual Power. Amistad. Mar. 2024. 256p. ISBN 9780063253087. $29.99. SOCIAL SCIENCE
In There's Always This Year, Macarthur fellow Abdurraqib takes a break from poetry and criticism to reflect on growing up in Ohio when basketball had a special LeBron James and what it means to be successful. The U.S. editor of the Times of London, Charter considers Queen Elizabeth II's special relationship with the United States in Royal Audience. In The Achilles Trap, the Pulitzer Prize–winning Coll limns Saddam Hussein's decades-long relationship with the United States and considers the cultural misapprehensions that led to the U.S. invasion of Iraq in 2003. To tell the story of human smuggling in Soldiers and Kings, MacArthur fellow and UCLA professor De León traveled over seven years with a group of smugglers moving migrants across Mexico. Moving from pre–Civil War state laws excluding Black people and reformer Margaret Sanger's advocacy of birth control via eugenics to the mainstreaming of George Wallace and the January 6 insurrection, the Pulitzer Prize–winning historian Hahn reveals that despite professed ideals, what predominates is an Illiberal America. Coauthor of the New York Times best-selling The Coddling of the American Mind, NYU social psychologist Haidt investigates The Anxious Generation, arguing that today's crisis in youth mental health results mainly from excessive supervision and structure by adults. In You Get What You Pay For, the National Book Critics Circle Award–winning poet Parker offers intimate essays combing through years of loneliness (and subsequent therapy) stemming from feeling unsafe and reckoning with the history of slavery. In The Trolls of Wall Street, acclaimed finance and technology journalist Popper tracks a group of predominantly young men who banded together on Reddit and, calling themselves degenerates, are changing the rules of how money is made in the markets. A former Washington Post columnist and founder of the activist online community Urban Cusp, Tesfamariam argues that people of African descent can break their cycle of trauma and Imagine Freedom only by decolonizing their thinking and clarifying their relationship with Africa (60,000-copy first printing).