Birds, wombs, and the laws of science.
Click here for additional new Prepub Alert columns
Craig, Mya-Rose. Birdgirl: Looking to the Skies in Search of a Better Future. Celadon: Macmillan. Mar. 2023. 304p. ISBN 9781250807670. $28. BIRDS
Known as Birdgirl, 20-year-old British-Bangladeshi birder, environmentalist, and diversity activist Craig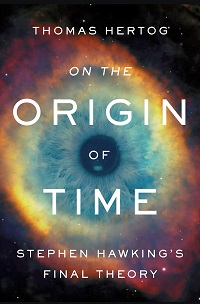 travels the world with her family in search of rare birds and the beauties of nature, which give her comfort in the face of her mother's continuing mental health crisis. The founder of Black2Nature, which encourages teenagers of color to engage with environmental causes, she here decries both the destruction of the natural world and the consequences of ongoing racism.
Egan, Dan. The Devil's Element: Phosphorus and a World Out of Balance. Norton. Mar. 2023. 256p. ISBN 9781324002666. $30. CHEMISTRY/ENVIRONMENTAL
Phosphorus is dangerous stuff, used in everything from firebombs to rat poison, but it is also crucial to the manufacture of fertilizer, a life saver for billions of people. Here, two-time Pulitzer Prize finalist Egan (The Death and Life of the Great Lakes) chronicles the scramble to source phosphorus and the dangers incurred, with the toxic "dead zones" thus created haunting waterways worldwide.
Fine, Karen. The Other Family Doctor: A Veterinarian Explores What Animals Can Teach Us About Love, Life, and Mortality. Anchor. Mar. 2023. 304p. ISBN 9780593466896. $28. PETS
Fine has always followed her doctor grandfather's advice to listen to the patient—but her patients are animals, and she's a leader in the field of narrative medicine in veterinary medicine, for which she recently wrote a textbook. Here she recalls her career (a battle to launch in the 1980s, when most vets were male) and the many animals she's attended.
Hazard, Leah. Womb: The Inside Story of Where We All Began. Ecco. Mar. 2023. 336p. ISBN 9780063157620. $28.99. CD. LIFE SCIENCES
Every person on Earth emerged from a uterus, yet this organ is little understood—and the center of much contention. Journalist-turned-midwife Hazard blends medical history and reportorial investigation to explain the works of the womb and assess timely questions. Big rights sales worldwide.
Heisman, Rebecca. Flight Paths: How a Passionate and Quirky Group of Pioneering Scientists Solved the Mystery of Bird Migration. Harper. Mar. 2023. 288p. ISBN 9780063161146. $28.99. CD. BIRDS
How do birds manage to fly thousands of miles each fall and spring, spanning continents and oceans? As science writer and self-proclaimed bird nerd Heisman explains, in recent decades dedicated scientists have thrown themselves into answering that question, investigating takeoff and landing points, flight paths, and the challenges along the way. For all those bird watchers out there; with a 60,000-copy first printing.
Hertog, Thomas. On the Origin of Time: Stephen Hawking's Final Theory. Bantam. Mar. 2023. 320p. ISBN 9780593128442. $28.99. Downloadable. ASTROPHYSICS
Stephen Hawking's closest collaborator, Hertog sums up work they did at the end of Hawking's life that yields a new quantum theory of the cosmos. Puzzling how the universe could have created conditions hospitable to life, especially with the math predicting many big bangs producing multiple universes mostly not capable of sustaining life, they eventually realized that physical laws can transform and even simplify until particles, forces, and time itself disappear. And that means physical laws might be born and evolve alongside the universe they govern.
Lightman, Alan. The Transcendent Brain: Spirituality in the Age of Science. Pantheon. Mar. 2023. 208p. ISBN 9780593317419. $25. SCIENCE/PHILOSOPHY
Science and spirituality are not incompatible, argues novelist Lightman ( Einstein's Dreams), a professor of science and the humanities at MIT. He makes his case by ranging through the literature, from Roman poet/philosopher Lucretius, whose materialism can illuminate less concrete phenomena; to 18th-century philosopher Moses Mendelssohn, who offers rational arguments for the soul; to contemporary social psychologist Cynthia Frantz, who uses science to explain our connection to nature and to the larger world. The result: a concept he calls "spiritual materialism."
Wilson, Ben. Urban Jungle: The History and Future of Nature in the City. Doubleday. Mar. 2023. 304p. ISBN 9780385548113. $30. Downloadable. ECOLOGY
A Somerset Maugham Award winner whose recent Metropolis examined the history of the city, Wilson goes one step beyond to consider how the city and nature have conflicted, with cities once built to shut out flora and fauna and urban development now eating up woodland and wetlands. He then shows how cities worldwide are now finding ways to invite nature in, with such things as tree-banked buildings and urban farms becoming the model. With a 50,000-copy first printing.