Key issues today embracing politics, economics, and social science and sometimes told through memoir.
Click here for additional new Prepub Alert columns
Doyle, Michael W. Cold Peace: Avoiding the New Cold War. Liveright: Norton. Apr. 2023. 288p. ISBN 9781631496066. $30. GEOPOLITICS
A professor at the Columbia University School of International and Public Affairs, Doyle highlights cyberwarfare, interventions in foreign elections, and the divisiveness in U.S. politics to show that the United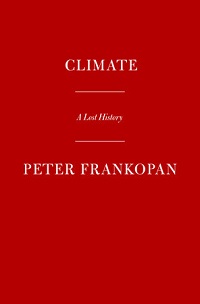 States, China, and Russia are moving toward a second Cold War. He also explains not just why this state of affairs must be avoided—nations worldwide need to work with China on climate change and Russia on nuclear disengagement—but, as his subtitle suggests, how.
Frankopan, Peter. Climate: A Lost History. Knopf. Apr. 2023. 656p. ISBN 9780525659167. $37.50. SCIENCE/WORLD HISTORY
The collapse of South America's Moche civilization in 700 C.E. owing to El Niño. The advent of the Vikings owing to massive crop failure. A major regime change in 11th-century Baghdad after a climate shift forced down cotton production (and hence prices). Colonial expansion in 1700s North America linked to burgeoning solar flares. Volcanic eruptions that led to the end of the Ottoman Empire. Oxford professor Frankopan (The New Silk Roads) shows how climate change has shaped world history while also arguing that many empires fell because they failed to act sustainably.
Friedman, Jena. Not Funny: Essays on Life, Comedy, Culture, Et Cetera. One Signal: Atria. 256p. ISBN 9781982178284. $27.99. CD. HUMOR/ESSAYS
An Academy Award–nominated writer and stand-up comedian, Friedman uses her trademark spiky humor to address key cultural issues in the post-#MeToo and cancel-culture eras while also highlighting the dangers of censorship and silence that come with pushing back against comedy addressing reproductive rights, gender, privilege, or class.
Gable, Mona. Searching for Savanna: The Murder of One Native American Woman and the Violence Against the Many. Atria. Apr. 2023. 304p. ISBN 9781982153687. $28.99. TRUE CRIME
After pregnant 22-year-old Savanna LaFontaine-Greywind disappeared, the white couple living upstairs from her was spotted with an infant baby girl and subsequently arrested for Savanna's death; her body was later found in a nearby river. Freelance writer Gable, whose grandmother was a citizen of the Chickasaw Tribe, uses Savanna's story to highlight the sexual and other physical violence that Indigenous women and girls have faced since colonization and that continues unaddressed today.
Kelly, Mary Louise. It. Goes. So. Fast.: The Year of No Do-Overs. Holt. Apr. 2023. 240p. ISBN 9781250859853. $26.99. PARENTING
When NPR reporter Kelly recalls her efforts to commit more time to her son in his year before going off to college, it's not just personal. (And not easy; how do you choose between interviewing the secretary of state and attending a soccer game?) The work-life balance she's addressing is one of current concern, particularly with mothers still held to higher standards than men in the parenting arena. With a 150,000-copy first printing.
Potts, Monica. The Forgotten Girls: A Memoir of Friendship and Lost Promise in Rural America. Random. Apr. 2023. 272p. ISBN 9780525519911. $28. MEMOIR
Growing up in an impoverished working-class community in the foothills of the Arkansas Ozarks, Potts and best friend Darci dreamed of escape. In the end, only Potts left, eventually becoming a journalist (she's senior politics reporter for the website FiveThirtyEight). When Potts returned to investigate the steep drop in life expectancy among Arkansas women (and the general collapse of living standards in the rural South), she reconnected with her old friend, a jobless single mother dependent on meth and prescription drugs. Here she considers how their lives could have turned out so differently.
Sharpe, Christina. Ordinary Notes. Farrar. Apr. 2023. 392p. ISBN 9780374604486. $35. SOCIAL SCIENCE/BLACK STUDIES
Sharpe follows up In the Wake: On Blackness and Being, a Guardian best-booked title of 2016, with a compendium of 248 notes plumbing the past, the present, and future possibilities, both public and personal, to represent contemporary Black life. While In the Wake was published by an academic press, this new book comes from a commercial press and should win Sharpe more readers. With a 75,000-copy first printing.
Slobodian, Quinn. Crack-Up Capitalism: Market Radicals and the Dream of a World Without Democracy. Metropolitan: Holt. Apr. 2023. 352p. ISBN 9781250753892. $29.99. ECONOMIC HISTORY
Globalization has remapped the world, and with free ports, tax havens, and special economic zones now abounding, ultracapitalists are closer to getting what they want: spaces where they can operate without the control of democratically elected governments. Slobodian, whose Globalists won the George Louis Beer Prize from the American Historical Association, moves from the medieval City of London and frontier-day U.S. West to 1970s Hong Kong and right-wing billionaires to track the relentless charge toward free markets without oversight. With a 75,000-copy first printing.
Sundaram, Anjan. Breakup: A Marriage in Wartime. Catapult. Apr. 2023. 208p. ISBN 9781646221158. $26. POLITICAL SCIENCE/AFRICA
A multi-award-winning journalist who authored the Amazon best-booked Bad News and Royal African Society best-booked Stringer, Sundaram was at home in Canada in 2013 after 10 years of reporting from central Africa for the New York Times when he heard rumors of the ethnic cleansing of Muslims in the Central African Republic following sectarian violence that involved atrocities on both sides. Leaving behind his wife and newborn daughter, he hastened to the country, where he bore witness to scenes of massacre and flight involving hundreds of thousands of Muslims. His book illuminates the ongoing (and underreported) horror of genocides worldwide and the idealism of those reporting them, who often pay a personal price—in Sundaram's case, the breakup of his marriage.
Zuckoff, Mitchell. The Secret Gate: A True Story of Courage and Sacrifice During the Collapse of Afghanistan. Random. Apr. 2023. 320p. ISBN 9780593594841. $28.99. POLITICAL SCIENCE/WORLD
The withdrawal of U.S. troops from Afghanistan left author and women's rights advocate Homeira Qaderi dangerously stranded, and her literary agent reached out to a young U.S. diplomat named Sam Aronson, who had volunteered to help rescue the more than 100,000 Americans and their Afghan helpers still in the country. Aronson had learned about a special entrance established by the CIA two miles from the crowds at Kabul Airport and at the last moment managed to usher Homeira and her young son through the entrance with the help of night-vision goggles, a Dari-speaking colleague, and two security contract "shooters." Zuckoff, a Pulitzer Prize finalist in investigative reporting, is author of the New York Times best-selling 13 Hours.