Ballet, literary biography, and Chuck Berry.
Click here for additional new Prepub Alert columns
Chute, Hillary, ed. Maus Now: Selected Writing. Pantheon. Nov. 2022. 496p. ISBN 9780593315774. $28.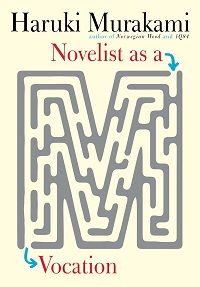 Downloadable. LITERATURE
Recently removed from the school curriculum in Tennessee, Art Spiegelman's iconic Maus has radically shaped our understanding of the Holocaust and of graphic-arts possibilities since its publication in 1980. Distinguished Professor of English and Art + Design at Northeastern, Chute gathers commentary on the book's outsized influence to this day, drawing on distinguished writers from Philip Pullman to Ruth Franklin.
Copeland, Misty. The Wind at My Back: Resilience, Grace, and Other Gifts from My Mentor Raven Wilkinson. Grand Central. Nov. 2022. 336p. ISBN 9781538753859. $30. MEMOIR/DANCE
The first Black principal dancer at the American Ballet Theater, Copeland chronicled her experiences in the New York Times best-selling memoir Life in Motion. Here she celebrates mentor Raven Wilkinson, the first Black woman to dance with a major ballet company (the Ballet Russe de Monte Carlo, in the 1950s), who suffered hostility and death threats for her efforts. With a 75,000-copy first printing.
Homans, Jennifer. Mr. B: George Balanchine's 20th Century. Random. Nov. 2022. 800p. ISBN 9780812994308. $40. BIOGRAPHY/DANCE
Born under the last tsar and trained at St. Petersburg's Imperial Ballet School, George Balanchine left Russia before the revolution and ended up an international star, choreographing hundreds of ballets—many for his celebrated New York City Ballet—that completely changed how we look at dance. From New Yorker dance critic Homans, author of theNew York Times best-selling and multi-best-booked Apollo's Angels: A History of Ballet.
Kozinn, Allan & Adrian Sinclair. McCartney Legacy, Vol. 1. Dey Street: Morrow. Nov. 2022. 592p. ISBN 9780063000704. $35. lrg. prnt. CD. BIOGRAPHY/MUSIC
Following up a good year for Paul McCartney—see the publication ofThe Lyrics and David Remnick's encomium in The New Yorker—former New York Times music critic Kozinn and the Emmy-nominated Sinclair examine McCartney's career post-Beatles in what is projected as a two-volume work. With a 50,000-copy first printing.
Murakami, Haruki. Novelist as a Vocation. Knopf. Nov. 2022. 224p. tr. from Japanese by Philip Gabriel & Ted Goossen. ISBN 9780451494641. $28. lrg. prnt. Downloadable. LITERATURE
World-class Japanese author Murakami is not known for speaking about himself. But here he opens up about how he became a novelist, what it's like to be one, and where he finds his ideas while pondering the role of fiction in society and sources of inspiration not just for writers but for artists and musicians.
Olubas, Brigitta. Shirley Hazzard: A Writing Life. Farrar. Nov. 2022. 576p. ISBN 9780374113377. $35. BIOGRAPHY/LITERATURE
Professor of English at the University of New South Wales, Olubas is a Shirley Hazzard authority, having published the first scholarly monograph on her work and recently edited volumes of her essays and stories. Here's an authorized biography for Transit of Venus fans, drawing on letters, diaries, and notebooks; memories of friends and family; and Hazzard's illuminating fiction itself. With a 30,000-copy first printing.
Smith, Emma. Portable Magic: A History of Books and Their Readers. Knopf. Nov. 2022. 352p. ISBN 9781524749095. $28. Downloadable. LITERATURE
From exploding the myth that Gutenberg's press was the world's first printing venture to clarifying the role books played in encouraging women to join the abolitionist movement and battling World War II, Smith's narrative aims to show how, when, and why books became so important. An interesting aside: Oxford Shakespeare scholar Smith took her title from Stephen King.
Smith, R.J. Chuck Berry: An American Life. Hachette. Nov. 2022. 416p. ISBN 9780306921636. $32. Downloadable. BIOGRAPHY/MUSIC
Often called the Father of Rock and Roll, singer/songwriter/guitarist Chuck Berry was notoriously secretive about his life. Smith, who's been a Spin staffer, Village Voice columnist, and senior editor at Los Angeles Magazine, drew on interviews, archival research, legal document analysis, and an appreciation of Berry's St. Louis to craft this biography. What results is a forthright assessment of his entire life. With a 25,000-copy first printing.