The Internet has forever changed the nature of academic research.

The Internet has forever changed the nature of academic research. Gone are the days when books and academic journals were the chief sources of information available to students and faculty. As technology
has made it easier for scholars to disseminate their ideas and promote their research findings in different ways, researchers today have a wide range of source types at their disposal—including blog posts, video clips, and other multimedia content.
This diversity of source types has enriched scholarship and learning, creating opportunities for researchers to dive into topics much more deeply and in ways they couldn't before. But it also creates significant challenges for researchers and the librarians tasked with supporting them.
"The variety of content available to students and researchers can be overwhelming," says Justin Guinup, product marketing manager for ProQuest. "There's a lot of stuff to wade through."
Researchers need tools that can help them easily find, understand, and evaluate all of these different content types, Guinup says. A revolutionary new service from ProQuest, called ProQuest One Academic, can help.
ProQuest One Academic gives researchers a single destination for all of their information needs. Combining four leading multidisciplinary databases within a single platform, the service brings together more than 250 years of authoritative, curated content across every format and academic discipline, giving students, faculty, and other researchers a single place to search for a full range of content types—including journal articles, news reports, magazines, ebooks, graduate works, streaming video, and more.

Why Using a Variety of Source Types Is Important
There is no doubt that academic outputs are becoming more diverse in nature as the Internet has created opportunities for self-publishing and expression in a variety of formats. "Today, there are many more places for scholarly content to reside," says Mark Ayling, a senior product marketing manager at ProQuest.
Information is being shared and consumed not only in traditional academic journals but also in preprints, working papers, conference presentations, trade journals, news wire feeds, TED Talks, and other sources. To get a comprehensive understanding of a topic, researchers should be looking for multiple source types and not just what has been published in traditional journals.
"There are good reasons for researchers and students to use a lot of content types more broadly," Ayling says. "One is that the academic discussion is taking place in a lot more places now. If you limit yourself to traditional formats, you're going to be missing out on important research in your area."
Faculty and librarians overwhelmingly agree that students should be looking at multiple source types when conducting research. Ninety-six percent of faculty surveyed by ProQuest believe that seeking different types of information helps students understand concepts more fully. In a separate survey, 94 percent of academic librarians said they think students should seek a variety of viewpoints on a topic to build their critical thinking skills.
Another compelling reason for scholars to seek out multiple source types, Ayling says, is that different types of content might be more useful depending on what researchers are trying to
achieve and where they are in the research cycle. For instance, because the peer review process for scholarly journals can sometimes take up to two or three years, researchers might turn to other formats to share their findings in the meantime.
"Cutting-edge research can be published in other formats such as working papers, conference papers, or blogs far more quickly," he observes. "These sources can often be a better way for researchers to stay on top of the very latest developments in their field."

Simplifying the Search for Multiple Content Types
Finding high-quality sources in multiple formats can be challenging. A simple web search can unearth a lot of questionable content among the nuggets of useful information. And many academic databases focus on one particular source type, such as journal articles or videos—which forces researchers to cull information by searching across numerous platforms.
Even when academic databases do contain multiple source types, it isn't always easy to find a variety of source types around the same topic, Guinup says. But ProQuest One Academic aims to simplify this process.
Not only does this one-stop resource contain multiple source types within a single platform, but the search interface has been designed to help users find different content types very easily. "We improved the design of this page to help students with information overload," Guinup says.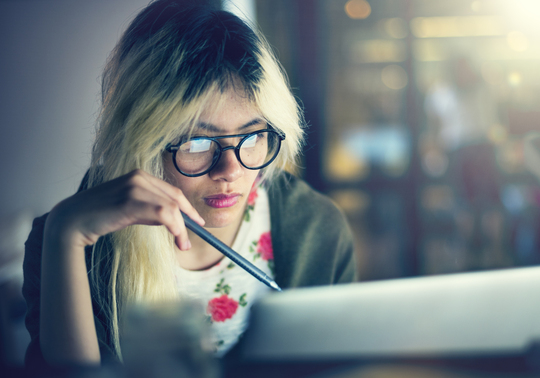 When users search on a topic, the top results appear in list form as they traditionally do when researchers use a search engine, with the title of the resource, bibliographic information, and examples of the search keyword(s) highlighted in context. But users can also limit their searches to particular content types with the list of search modifiers in the left-hand margin of the search page, and in the right-hand margin, the platform recommends the top two books and videos that match the search as well.
"To give users a more nuanced view of the content available to them, we've added two sidebars on the right-hand side of the search results page displaying the most relevant ebooks and videos," Guinup explains. "Enhancements like these make it easier for users to interact with the varied content types they might not otherwise have engaged with."
With these tools, Guinup concludes, "users can complete their research in much more efficient ways."

Ready to explore the industry's most complete destination for multidisciplinary research?
Schedule a demo of ProQuest One Academic by calling 1-800-779-0493 or email sales@proquest.com.


Get more information or register for the webcast today.