We need a National Library Workers Organization. The COVID-19 crisis has brought home to American workers their individual vulnerability—and their collective power.
We need a National Library Workers Organization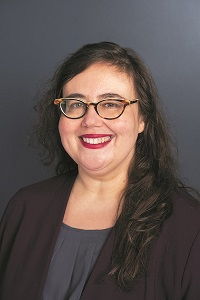 The COVID-19 crisis has brought home to American workers their individual vulnerability—and their collective power. Unionization has been waning for years, but now we're seeing strikes on the essential frontlines by those who aren't even technically employees, much less unionized, such as Instacart's gig delivery people. Not to mention Shipt, Target, Amazon, and Whole Foods staff, and even nurses.
Lack of essential personal protective equipment (PPE) and procedures is the central sticking point, but compensation, job security, and benefits are not forgotten. The workers have made it clear that theirs is not a willing sacrifice but an economic gun to the head, and that accolades are not a substitute for adequate safeguards, fair pay, and decent working conditions.
As a nation, we're hailing as heroes the same people to whom we've refused a minimum wage that keeps pace with inflation and enough masks to keep them from bringing disease home to their families. While praise ought to amplify their voices, instead, as Dahlia Lithwick says in Slate, it often silences those who protest systemic hardships instead of maintaining the inspirational mythos.
The firing of nurses and doctors who speak out about working conditions is strikingly similar to what Fobazi Ettarh, a 2020 Mover & Shaker, describes happening to those who call out inequities in library practice. Vocational awe is not just for librarians—in all the helping professions, altruism is often supposed to be enough, and fighting for your own needs discredits your criticisms. (It's not an accident that many of these fields are female-dominated and coded as women's work. Sexism is seldom more evident than on issues of self-advocacy.)
A surprising number of libraries require staff to work onsite and perform curbside or drive-through delivery without adequate PPE, or spend sick or vacation time or go unpaid to avoid health risks. As some states try to reopen, that will likely increase. And we're seeing more furloughs and layoffs as cities drastically cut budgets.
I'm not blaming library leaders or mayors; they're making the best of terrible choices. But the situation makes plain that we can no longer, if we ever could, treat the interests of libraries as institutions and the interests of library workers as synonymous, or even necessarily aligned. While some library workers are locally unionized—and I hope to see more become so—the field lacks a strong organization at the national level, like the National Education Organization or National Nurses United. The closest we have is small, scrappy, New York–based Urban Librarians Unite, which started out fighting for endangered jobs before broadening its mission. Those roots can serve as an inspiration.
On paper, the American Library Association's (ALA) Allied Professional Association (APA) looks like it could fill that role. In practice, it doesn't. With ALA in the midst of a fundamental reorganization—and under considerable financial pressure even before coronavirus—it's unlikely that ALA-APA is ripe for complete reinvention, or the kind of independence that would enable it to take stands different from, or even opposed to, the parent organization if needed.
One hopeful lesson of the pandemic is that librarians are able and willing to quickly start grassroots group efforts to provide what they need for themselves. Crowdsourced documents provide a plethora of work-from-home assignments. A coalition of Close the Library advocates sprang up practically overnight, headed by Alison Macrina, a 2015 Mover and Shaker, among others, before pivoting to the broader mission of protecting library workers from viral and economic harm alike. And mutual aid funds were started by and for precarious archivists (via the Society of American Archivists), BIPOC, and library workers in general (by EveryLibrary).
I hope these self-motivated loose coalitions can coalesce into a larger and more permanent structure—reaching across geography, job function, and library type—that has as its primary mission the well-being of the staff who are the heart of the library. As we went to press, LJ learned that there's already a groundswell of support among library workers who are actively exploring making this happen. They too, will need practical support and not just applause.