Two leading authors look back to look ahead.
Click here for additional new Prepub Alert columns
Dyer, Geoff. The Last Days of Roger Federer: And Other Endings. Farrar. May 2022. 272p. ISBN 9780374605568. $28. ESSAYS
As he approaches late middle age, award-winning critic/novelist Dyer looks at distinguished artists and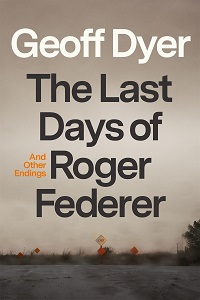 athletes later in life to see whether growing older brings understanding or despair, greater insight or diminished capability. Moving from the waning-days work of J.M.W. Turner, John Coltrane, and Ludwig Beethoven to the fancy footwork of Bjorn Borg and Roger Federer, he reveals that last acts can be the deepest and the best. With a 50,000-copy first printing.
McKibben, Bill. The Flag, the Cross, and the Station Wagon: A Graying American Looks Back at His Suburban Boyhood and Wonders What the Hell Happened. Holt. May 2022. 240p. ISBN 9781250823601. $27.99. MEMOIR
Award-winning environmental activist McKibben (Falter) offers more than memoir as he reflects on growing up middle class in 1960s–70s Lexington, MA, convinced that the United States, however imperfect, was a great country growing even greater. Now, with overconsumption fueling climate change, a new understanding of how racism has shaped U.S. history, and religion a divisive rather than unifying force, he ponders what went wrong. With a 100,000-copy first printing.