From Tudor castles to outer space.
Click here for additional new Prepub Alert columns
Cowley, Robert. The Killing Season: The Autumn of 1914, Ypres, and the Afternoon That Cost Germany a War. Random. Dec. 2023. 656p. ISBN 9781400068524. $38. Downloadable. HISTORY
Founding editor of MHQ: The Quarterly Journal of Military History, Cowley spent 30 years researching what might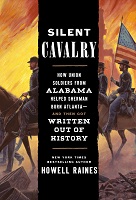 well be the definitive account of the Battle of Ypres, a turning point in World War I that blocked German armies from pushing northward to capture the Channel ports and thus eliminate Britain from the fighting. The narrative rests on portraiture of individuals from King Albert of Belgium to a hard-drinking barge keeper named Hendrik Geeraert.
Flock, Elizabeth. The Furies: Women, Vengeance, and Justice. Harper. Dec. 2023. 304p. ISBN 9780063048805. $32. CD. SOCIAL SCIENCE
Silver Nautilus–winning journalist Flock (The Heart Is a Shifting Sea) highlights three women who have countered violence with action: Brittany Smith, an Alabaman who killed a man she said raped her but was denied Stand Your Ground protection; Angoori Dahariya, who leads a group in Uttar Pradesh, India, that avenges victims of domestic abuse; and Cicek Mustafa Zibo, a member of a multi-thousands, all-female militia that battled Daesh (i.e., the self-styled Islamic State) in Syria. With a 30,000-copy first printing.
Gross, Michael. Flight of the WASP: The Rise, Fall, and Future of America's Original Ruling Class. Atlantic Monthly. Nov. 2023. 480p. ISBN 9780802161864. $30. HISTORY
The New York Times best-selling Gross (740 Park) chronicles the power and tainted glory of 15 families belonging to the WASP ascendancy in the United States, from the country's colonial beginnings through the Gilded Age to today. As he notes, "American society was supposed to be different, but for most of our history we have had a patriciate, an aristocracy, a hereditary oligarchic upper class, who initiated the American national experiment."
Habib, Shahnaz. Airplane Mode: An Irreverent History of Travel. Catapult. Dec. 2023. 288p. ISBN 9781646220151. $27. TRAVEL
In her first book, Calicut, India–born, Brooklyn, NY–based writer/translator Habib braids together a cultural history of travel with a personal account of her many trips as an immigrant whose family and loved ones have spanned continents, highlighting leisurely travel as a mostly European/American phenomenon. She also looks at future travel in light of postcolonialism and climate change.
Hersch, Matthew H. Dark Star: A New History of the Space Shuttle. MIT. Dec. 2023. 320p. ISBN 9780262546720. pap. $45. TECH/HISTORY
A Harvard associate professor of the history of science, Hersch revisits NASA's Space Transportation System—that is, the space shuttle, grounding it in a decades-long effort to build a low-cost, reusable, rocket-powered airplane to militarize and commercialize space travel. He argues that in fact it was built merely to give the United States the appearance of a viable human spaceflight program until funding to eliminate evident flaws became available.
Jal, Emmanuel. My Life Is Art: 11 Pillars for a Positive and Purposeful Life. Counterpoint. Dec. 2023. 336p. ISBN 9781646220380. $27. MEMOIR/ACTIVISM
Having served as a child soldier in South Sudan after witnessing atrocities against his family and community, Jal was rescued by an aid worker and became an international recording star and activist whose awards include the Vaclav Havel International Prize for Creative Dissent and the Desmond Tutu Reconciliation Award. Here he offers insight into overcoming trauma and embracing life.
Raines, Howell. Silent Cavalry: How Union Soldiers from Alabama Helped Sherman Burn Atlanta—and Then Got Written Out of History. Crown. Dec. 2023. 560p. ISBN 9780593137758. $35. HISTORY
Pulitzer Prize–winning journalist Raines, a former executive editor of theNew York Times, introduces us to the First Alabama Cavalry, USA, 2,066 white Alabaman farmers who fought for the Union. As at least one of his forbears was among them, Raines offers family saga as well as history, plus a detective story of sorts as he reveals how he tracked down the First Alabama's story and efforts of resistant Southerners to squelch it.
Russell, Gareth. The Palace: From the Tudors to the Windsors, 500 Years of British History at Hampton Court. Atria. Dec. 2023. 448p. ISBN 9781982169060. $29.99. HISTORY
From the commissioning of King James's version of the Bible to the presentation of many Shakespeare plays to Queen Elizabeth II's lustrous coronation ball, plenty of significant events took place at Hampton Court, as historian/novelist Russell explains here. Illustrated throughout, with a 16-page four-color insert, so great for armchair travel.