Wide-ranging reading for history fans.
Click here for additional new Prepub Alert columns
Carlson, Hannah. Pockets: An Intimate History of How We Keep Things Close. Algonquin: Workman: Hachette. Sept. 2023. 320p. ISBN 9781643751542. $35. HISTORY/FASHION
Once upon a time in western Europe, everyone carried a purse of sorts, but in the mid-1500s, the purse moved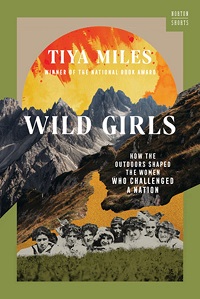 inside men's clothing as sewn-in pockets. Carlson, who teaches in the apparel design department at the Rhode Island School of Design, reveals what this change signified in terms of privilege, sexuality, and security; why we're so fascinated by what people carry around in these little hiding places; and why women's clothing still has fewer pockets today. Four-color illustrations throughout
Cooper, Anderson & Katherine Howe. Astor: The Rise and Fall of an American Fortune. Harper. Sept. 2023. 384p. ISBN 9780062964700. $32.99. CD. BIOGRAPHY
Following up their No. 1 New York Times best-selling Vanderbilt, multi-Emmy-winning Cooper and novelist/historian Howe revisit the family dynasty begun when German immigrant John Jacob Astor arrived in the United States in 1783 and built an extraordinary business empire on the basis of beaver trapping. As they show, the name Astor glittered through the Gilded Age but began to fade, burning out with Anthony Marshall's conviction for defrauding his aged mother, Brooke Astor, in 2009.
Hamilton, Lisa M. The Hungry Season: A Journey of War, Love, and Survival. Little, Brown. Sept. 2023. 368p. ISBN 9780316415897. $30. BIOGRAPHY
Doubly disadvantaged from birth as a girl belonging to Laos's Hmong minority, Ia Moua defiantly forged a path of her own after Communist rule came to her country, taking herself and her children first to refugee camps in Thailand and then to California's San Joaquin Valley. Growing rice as her ancestors did proved to be her lifeline, and facing her past proved essential to moving forward. From award-winning writer/photographer Hamilton; compared to Katherine Boo's Behind the Beautiful Forevers.
Harriot, Michael. Black Af History: The Un-Whitewashed Story of America. Dey Street: Morrow. Sept. 2023. 288p. ISBN 9780358439165. $32.50. CD. HISTORY
A columnist at theGrio.com whose college course Race: An Economic Construct has been adapted by university economics departments nationwide, Harriot here corrects white-shaped mythologies about U.S. history while putting Black Americans upfront, revealing their crucial influence since before 1619 to today. With a 100,000-copy first printing.
Henriques, Diana B. Taming the Street: The Old Guard, the New Deal, and the Battle for the Soul of the American Market. Random. Sept. 2023. 464p. ISBN 9780593132647. $30. BUSINESS
A Polk Award–winning, Pulitzer Prize finalist who reports for the New York Times, Henriques (The Wizard of Lies) reconstructs President Franklin Roosevelt's efforts to regulate Wall Street during the Great Depression, seeking to temper market excesses, irresponsible speculation, and the weighty consequences of boom-and-bust cycles. Lessons for the present.
Miles, Tiya. Wild Girls: How the Outdoors Shaped the Women Who Challenged a Nation. Norton. (Short). Sept. 2023. 192p. ISBN 9781324020875. $22. HISTORY
Author of the National Book Award–winning, New York Times best-selling The Things She Carried, Miles profiles young women in U.S. history shaped by their emersion in the natural world, with results significant to us all. For instance, Harriet Tubman learned about terrain when she was forced to labor outdoors, which eventually facilitated escape from enslavement for herself and others, while Louisa May Alcott's passion for running through fields and forests helped her circumvent gender expectations in rigid New England.
Nagourney, Adam. The Times: How the Newspaper of Record Survived Scandal, Scorn, and the Transformation of Journalism. Crown. Sept. 2023. 576p. ISBN 9780451499363. $35. HISTORY
At the New York Times since 1996 and currently reporting on West Coast cultural affairs, Nagourney covers four decades of ferment at the paper, from Arthur "Punch" Sulzberger's era to the election of Donald Trump in 2016. While embracing high points (e.g., coverage of 9/11 and the U.S. Challenger explosion) and challenges (e.g., questionable reporting on the Iraq War, the ouster of two executive editors), the narrative reflects on key crises in journalism today.
O'Reilly, Bill & Martin Dugard. Killing the Witches: The Horror of Salem, Massachusetts. St. Martin's. Sept. 2023. 304p. ISBN 9781250283320. $32. CD/downloadable. HISTORY
With 19 million copies in print, the No. 1 New York Times best-selling "Killing" series takes on the notorious witch trials of 1692–93 in Salem Village, MA, which saw over 200 people accused of witchcraft, 30 convicted, 20 executed, and others ruined for life or dead in jail. A story of how fear can overcome reason; with a 750,000-copy first printing.
Shane, Scott. Flee North: A Forgotten Hero and the Fight for Freedom in Slavery's Borderland. Celadon: Macmillan. Sept. 2023. 352p. ISBN 9781250843210. $30. CD. HISTORY
Born enslaved, Thomas Smallwood was a free, self-educated shoemaker in 1840s Washington, DC, when he recruited young white activist Charles Torrey to help organize mass escapes from Washington, Baltimore, and surrounding counties to freedom in the North. He was working against time, as traders in the region geared up to tear families apart and send them to plantations in the Deep South. It was Smallwood who named the Underground Railroad. From New York Times reporter Shane, on two teams that won Pulitzers; with a 50,000-copy first printing.
Spillar, Katherine, ed. 50 Years of Ms.: The Best of the Pathfinding Magazine That Ignited a Revolution. Knopf. Sept. 2023. 544p. ISBN 9780593321560. $50. HISTORY
Launched in 1971, Ms. was the first U.S. magazine to advocate for the Equal Rights Amendment, rate presidential candidates on women's issues, make domestic violence and sexual harassment cover stories, commission a national study on date rape, and demand repeal of laws criminalizing abortion. U.S. executive editor of Ms., Spillar selects the magazine's most important writings; with an introduction by Gloria Steinem.
Click here for additional new Prepub Alert columns