Not standard in plot or style.
Click here for additional new Prepub Alert columns
Heti, Sheila. Pure Colour. Farrar. Feb. 2022. 224p. ISBN 9780374603946. $26. CD. LITERARY
The world is falling apart, with ice melting and species dying—as in our world, though it's not ours as we know it; it could well be a first draft that the artist in charge will destroy at any moment. Into this experiment wanders Mira, who is united with her father's spirit when he dies; they exist as a leaf on a tree until she starts longing to return to the human world. From ever original award winner Heti (How Should a Person Be?).
Hamilton, Hugo. The Pages. Knopf. Feb. 2022. 272p. ISBN 9780593320662. $28. Downloadable. LITERARY
This new book by international award winner Hamilton (The Speckled People) is narrated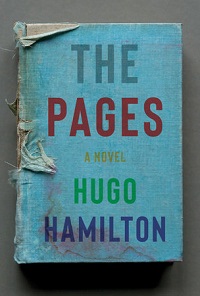 by a book: Joseph Roth's Rebellion, in a first edition nearly tossed into the flames by Nazis in 1933. Lena Knecht has carried the book from New York to Berlin, where she hopes to puzzle out the meaning of a map it contains, and the narrative arcs from the 1930s to contemporary Germany in its exploration of Roth's life and issues of censorship and brutal oppression.
Manguso, Sarah. Very Cold People. Hogarth: Crown. Feb. 2022. 208p. ISBN 9780593241226. Downloadable. $25. LITERARY
The Rome Prize–winning Manguso, best known for her aphoristic 300 Arguments, offers a debut novel that limns the limits of small-town white American life. Not postcard pretty like some other New England towns, chilly Waitsfield, MA, is often snowbound, and for Ruthie it's a place where her high school friends meet violence and her own immigrant past is a source of shame. Can she ever get away from the "very cold people" around her?