Click here for additional new Prepub Alert columns
Almojera, Anthony. Riding the Lightning: A Year in the Life of a New York City Paramedic. Mariner: HarperCollins. Jun. 2022. 256p. ISBN 9780358652908. $26.99. MEMOIR/MEDICAL
An EMS lieutenant and vice president of the New York Fire Department's EMS officers' union, Almojera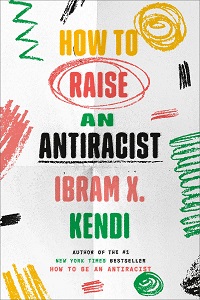 entered 2020 as a seasoned first responder convinced that he could meet the challenges of a new virus that was popping up. Here he explains what it was like to see the entire EMS system pushed to the brink by that virus—and come back swinging. With a 35,000-copy first printing; Almojera has seen much media attention, including front-page coverage in the Washington Post.
Browder, Bill. Freezing Order: A True Story of Money Laundering, Murder, and Surviving Vladimir Putin's Wrath. S. & S. Jun. 2022. 320p. ISBN 9781982153281. $28.99. MEMOIR/POLITICAL
In his New York Times best-selling Red Notice, Browder chronicled his founding of Hermitage Capital Management in post-communist Russia and the 2009 murder of his lawyer Sergei Magnitsky in prison after uncovering a $230 million fraud traceable to the Russian government. His new book explains how that fraud benefited Putin directly and how Putin has retaliated when Browder tried to hold him accountable for Magnitsky's death. With a 150,000-copy first printing.
Christian, David. Future Stories: What's Next? Little Brown Spark. Jun. 2022. 320p. ISBN 9780316497459. $30. SOCIAL SCIENCE/FUTURE STUDIES
Cofounder with Bill Gates of the Big History Project and author of the New York Times best-selling Origin Story, Christian typically takes the long look at where we've been. Here he switches gears as he consults theologians, philosophers, scientists, statisticians, and scholars to get a better sense of where we're going. With a 35,000-copy first printing.
Gordon, Michael. Degrade and Destroy: The Inside Story of the War Against the Islamic State—from Barack Obama to Donald Trump. Farrar. Jun. 2022. 496p. ISBN 9780374279899. $30. POLITICAL SCIENCE
National security correspondent for the Wall Street Journal and coauthor with Ret. Gen. Bernard Trainor of the best-sellers Cobra II and The Generals' War, Gordon recounts a war begun in 2014 when President Barack Obama committed to major action against ISIS, coordinating with regional and European allies, returning advisers to Iraq, and initiating a large-scale bombing. With a 30,000-copy first printing.
Kendi, Ibram X. How To Raise an Antiracist. One World: Ballantine. Jun. 2022. 224p. ISBN 9780593242537. $27. lrg. prnt. PARENTING
After winning the National Book Award for Stamped from the Beginning, among five straight No. 1 New York Times best sellers that also include How To Be an Antiracist, Kendi was repeatedly asked "How do I raise an antiracist child?" The question became crucial when he learned that his partner, Sadiqa, was pregnant. While initially he wanted to offer his child not instruction but protection from racism, he soon realized that antiracism must be taught early and proactively. Here he combines scholarship and personal experience to show how this can be done.
McAdam, Jennifer. Devil's Coin. Morrow. Jun. 2022. 320p. ISBN 9780063219182. $28.99. CYBERCRIME
Scottish marketer/IT consultant McAdam was one of the many victims of the OneCoin global crypto-currency fraud, which in 2014–16 stole billions from investors worldwide—mostly the "unbanked," that is, struggling individuals who had trouble securing mainstream banking support. Since 2016, she's been fighting to secure justice for herself and others through her online Victims' Support Group. Look for a major motion picture starring Kate Winslet.
Miller, Tim. The Game: Confessions from the Bad Hours, Bad Faith, and Bad Guys Side of American Politics. Harper. Jun. 2022. 272p. ISBN 9780063161474. $26.99. POLITICAL SCIENCE
Former Republican political operative Miller, now an MSNBC contributor and Bulwark writer, offers an insider's account of the extremism that has come to define the Republican Party. He places the blame squarely on former friends and colleagues (many interviewed here), whom, he argues, knew exactly what they were doing—inciting a mob for their own gain. With a 100,000-copy first printing.
Pfeiffer, Dan. Disinformation Nation: How the Right Wing and Silicon Valley Are Waging War on Truth. Twelve. Jun. 2022. 304p. ISBN 9781538707975. $30. Downloadable. POLITICAL SCIENCE
Pod Save America cohost and the author of the No. 1 New York Times best-selling Yes We (Still) Can, Pfeiffer shows how the Republican Party has built a powerful disinformation machine, helmed by Fox News and facilitated by Facebook. He also offers guidance on recognizing fake news, becoming a good fact checker, and discussing issues with disinformed friends and relatives. With a 75,000-copy first printing.
Roisin, Fariha. Who Is Wellness For?: An Examination of Wellness Culture and Who It Leaves Behind. Harper Wave. Jun. 2022. 256p. ISBN 9780063077089. $26.99. HEALING
Canadian-born, Australian-raised, Brooklyn-based, and self-identified as a Muslim queer Bangladeshi, accomplished poet/novelist Roisin ( Like a Bird) considers how the wellness industry commodifies things associated with her South Asian heritage, from food to customs to prayer, primarily for the benefit of white people. In the end, the Black, Brown and Indigenous peoples on whose culture wellness is built are essentially excluded. With a 50,000-copy first printing.
Seabrook, Nick. One Person, One Vote: A Surprising History of Gerrymandering in America. Pantheon. Jun. 2022. ISBN 9780593315866. $30. POLITICAL SCIENCE
Following the more academic Drawing the Lines (Cornell Univ., 2017), University of North Florida associate professor Seabrook speaks to a wide audience as he contextualizes gerrymandering. He opens by revealing Revolutionary-era bend-the-vote efforts by Patrick Henry, James Madison, and Elbridge Gerry, the Massachusetts governor who gave the practice its name, then looks at the Supreme Court's challenge to gerrymandering in the 20th-century and the Republicans' current REDMAP efforts to suppress the vote.
Smith, Michael & Jonathan Franklin. Cabin Fever: The Harrowing Journey of a Cruise Ship at the Dawn of a Pandemic. Doubleday. Jun. 2022. 288p. ISBN 9780385547406. $30. TRAVEL/COVID
On March 7, 2020, the cruise ship Zaandam set sail from Buenos Aires, Argentina, with 1,200 passengers and a crew of 600. COVID-19 was already making news, and even as passengers began falling ill, the world's ports shut down, leaving the ship with diminishing food, water, and medical supplies and no place to go. Recalling COVID-19's opening salvoes, award-winning investigative journalists Smith and Franklin reconstruct the ship's journey to hell and final reprieve.
Venkatesh, Sudhir. The Tomorrow Game: Rival Teenagers, Their Race for a Gun, and a Community United To Save Them. S. & S. Jun. 2022. 240p. ISBN 9781501194399. $27.99. CD. SOCIAL SCIENCE/CRIMINOLOGY
Author of the New York Times best-selling, Economist best-booked Gang Leader for a Day, Venkatesh has studied Chicago's Southside for three decades. Here he tells the story of two Southside teenagers: shy game player Marshal Mariot and Frankie Paul, who left foster care to manage a jailed cousin's drug business. Frankie decided to prove himself to his crew by targeting Marshal and his friends, and soon both sides were hunting for guns, as their community—families, pastors, a bodega owner, a veteran beat cop, even black-market gun dealers—sought to defuse the violence. With a 60,000-copy first printing; a community story with larger implications.
Villarosa, Linda. Under the Skin: The Hidden Toll of Racism on American Lives and on the Health of Our Nation. Doubleday. Jun. 2022. 288p. ISBN 9780385544887. $30. SOCIAL SCIENCE/DISCRIMINATION
A National Magazine Award finalist for her reporting on maternal and infant mortality among Black mothers and babies in the United States, Villarosa expands her purview to detail what numerous studies have affirmed: for Black Americans, discrimination and poor health are linked, with Black patients experiencing worse treatment and worse outcomes than their white counterparts. Government neglect, environmentally compromised neighborhoods, the stress of coping with ongoing racism—all contribute to this situation, with Villarosa interviewing experts and drawing on a wealth of scientific data.