In her new role at the NYPL Performing Arts Library, Jennifer Schantz will blend her passion for classical music and her dedication to libraries and museums.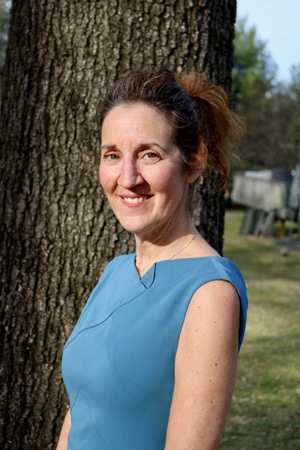 Photo by Andy Gould
In her new position as the Barbara G. and Lawrence A. Fleischman Executive Director for the New York Public Library's (NYPL) Performing Arts Library, Jennifer Schantz will blend her passion for classical music and dedication to libraries and museums. Schantz, who joins NYPL next month, previously served as the executive vice president and chief operating officer of the New-York Historical Society (NYHS), where she helped establish an international traveling exhibition and an award-winning program that has offered green card holders free, collections-based civic classes. Schantz spoke to LJ about her background and her plans for the Performing Arts Library, including digitization projects and K–12 engagement.
LJ: Why the move from the NYHS to the Library for the Performing Arts?
Jennifer Schantz: My new role at the Library of the Performing Arts marries my background and all of my interests. Libraries and the performing arts have been integral to my life. In high school, I studied classical music (flute and piccolo) at the Pre-College Juilliard and performed at what is now called David Geffen Hall. I once performed at Carnegie Hall with Jean-Pierre Rampal, who said that my "notes should plop like little peas." My father's family members for generations were professional klezmer and Broadway show musicians or were involved in the music business. One of my father's uncles, Max Arons, was the President of the New York City's musicians' union for many years, and Max's son, Richard, discovered and managed the Jackson 5 for several years.
My grandmother, who recently passed away at 105, was a librarian at the Brooklyn Public Library and then at the Packer School's library, and I was active in developing a strategy in the library committee at NYHS.
What part of the performing arts will you focus on? Music, dance, theater?
My goal will be to support all three divisions, which are all strong. I also want to figure out how we can retain division identity but also connect them all of them to increase the visibility of the richest collection of music, dance, and theater materials in the world.
How will you keep current on all the performing arts?
I have a distinguished staff. Each of the three divisions has a serious lead scholar as well as other PhDs and scholars in the field. Overall, we have a staff of about 100 people, and we attract members of the arts community, performing arts lovers, and scholars. I hope to further engage scholars and thought leaders through an advisory group of prominent scholars. I intend to draw upon all of these resources and others to form a vision and plot a future that builds on and leverages the library's distinguished past for an even more illustrious future in the 21st century.
As an advocate of access to all groups, do you plan to digitize collections and provide public domain materials to writers and researchers?
Digitization is a major goal of the NYPL and is already underway. Recently, we acquired Lou Reed's papers and recordings and plan to digitize the entire collection. The New York Public Library has a dedicated digitization unit because digitization of unique materials is critical to preserving collections for future generations. Onsite, anyone with a library card can come in to view the original materials and special collections.
Do you plan to target specific groups?
One of my goals is to build education programs and increase K–12 student engagement with our primary source materials. Our dance division already offers education programs to schoolchildren, but I would like to expand our offerings to include our music and theater division materials. Of course, we want to think about expanding the dance, music, and theater collections to include materials from diverse communities and to encourage immigrants, new Americans, the underserved, and any other groups interested in learning more about the performing arts to visit and use our collections.
Do you plan to continue special events?
Definitely. In addition to acting as a steward for its vast collections, the Library for Performing Arts also sings and dances. Our public programs have been well received and attended in the past, and we plan to offer some of these programs online during the pandemic.
If another pandemic hits with shelter-at-home orders, what would you do to continue the library as a hub of the New York community?
Obviously, it is challenging. Right now, the NYPL has a laser focus on serving the community virtually with such programs as online storytelling and after-school tutoring. We want to be a beacon of hope and help to ensure that people have a bright future.
Any parting thoughts?
I'm thrilled to be part of such an august institution and, despite these uncertain times, I believe that the future is bright because the NYPL is very resourceful. I want to help bring the library into the 21st century. I can't wait to start.
---
David P. Szatmary is an LJ reviewer and a former librarian at the University of Washington, Seattle