From 1890s Massachusetts to contemporary Taipei.
Click here for additional new Prepub Alert columns
Beutner, Katharine. Killingly. Soho Crime. Jun. 2023. 360p. ISBN 9781641294379. $27.95. MYSTERY/GOTHIC
Davis, Fiona. The Spectacular. Dutton. Jun. 2023. 368p. ISBN 9780593184042. $28. lrg. prnt.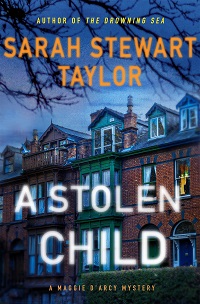 MYSTERY/HISTORICAL
Doiron, Paul. Dead Man's Wake. Minotaur: St. Martin's. Jun. 2023. 304p. ISBN 9781250864390. $28. Downloadable. MYSTERY
James, Miranda. Hiss Me Deadly. Berkley. (Cat in the Stacks, Bk. 15). Jun. 2023. 304p. ISBN 9780593199497. $27. MYSTERY/COZY
Lin, Ed. Death Doesn't Forget. Soho Crime. Jun. 2023. 288p. ISBN 9781641293273. $27.95; pap. ISBN 9781641294805. $16.95. MYSTERY/INTERNATIONAL
Schellman, Katharine. The Last Drop of Hemlock. Minotaur: St. Martin's. (Nightingale, Bk. 2). Jun. 2023. 336p. ISBN 9781250831842. $28. MYSTERY
Taylor, Sarah Stewart. A Stolen Child. Minotaur: St. Martin's. (Maggie D'arcy, Bk. 4). Jun. 2023. 384p. ISBN 9781250826688. $28. MYSTERY/POLICE PROCEDURAL
An Edmund White Award winner for her debut, Alcestis, Beutner draws on the actual 1897 disappearance of a Mount Holyoke student in Killingly, a gothic tale that plumbs missing Bertha's secrets and those of her loner friend, Agnes. Best-selling historical fiction pro Davis goes Spectacular in 1950s New York, where newbie Rockette Marion Brooks joins with Peter Griggs—a mental health specialist promoting psychological profiling—to help the police investigate a series of bombings that have shaken the city. In Edgar Award–winning Doiron's Dead Man's Wake, Maine Game Warden Investigator Mike Bowditch witnesses a hit-and-flee speedboat plowing into two swimmers and suspects murder when he learns that the victims were a badly slashed up man and his married lover (100,000-copy first printing). A troubled soul in high school, Wilfred "Wil" Threadgill returns to town as a major music star, but in the New York Times best-selling James's Hiss Me Deadly he's getting threats that lead to a band member's death and sets librarian Charlie Harris and bewhiskered kitty Diesel into action; originally scheduled for March 2022. Proprietor of a busy food stand at Taipei's largest night market, Jing-nan gets framed for several big-news murders unfolding during the Austronesian Cultural Festival in Lin's Death Doesn't Forget. After a first outing in Schellman's Suspense Magazine best-bookedThe Body in the Garden, Vivian Kelly returns in The Last Drop of Hemlock, now working full-time at the freewheeling speakeasy the Nightingale and determined to investigate the poisoning of doorman Pearlie, incongruously ruled a suicide (40,000-copy first printing). Long Island homicide detective–turned–Garda officer in Dublin, Ireland, Taylor's Maggie D'arcy is brought in on a case using her detective skills to locate the Stolen Child of a murdered model (50,000-copy first printing).
Click here for additional new Prepub Alert columns