Paths to being brave: memoir.
Click here for additional new Prepub Alert columns
Fleshman, Lauren. Good for a Girl: A Woman Running in a Man's World. Penguin Pr. Jan. 2023. 352p. ISBN 9780593296783. $28. Downloadable. MEMOIR/SPORTS
Guerrero, Lisa. Warrior: My Path to Being Brave. Hachette. Jan. 2023. 272p. ISBN 9780306829499. $28. MEMOIR
Hendrickson, John. Life on Delay: Making Peace with a Stutter. Knopf. Jan. 2023. 272p. ISBN 9780593319130. $29. Downloadable. MEMOIR/MEDICAL
Kotler, Steven. Gnar Country: Growing Old, Staying Rad. Harper Wave. Jan. 2023. 304p. ISBN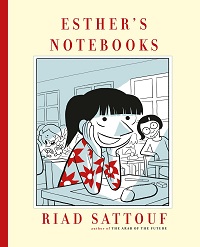 9780063272903. $28.99. MEMOIR/SELF-HELP
Orenstein. Peggy. Unraveling. Harper. Jan. 2023. 320p. ISBN 9780063081727. $26.99. CD. MEMOIR/CRAFTS
Sattouf, Riad. Esther's Notebooks. Pantheon. Jan. 2023. 168p. ISBN 9780593316924. $30. GRAPHIC NOVEL/MEMOIR
Taylor, Goldie. The Love You Save: A Memoir. Hanover Square: Harlequin. Jan. 2023. 320p. ISBN 9781335449375. $ 28.99. CD. MEMOIR
In Good for a Girl, two-time national champion Fleshman chronicles her life as a runner while arguing that the current sports industry is failing young female athletes and needs reform. In Warrior, Guerrero tracks her rise to chief investigative correspondent for Inside Edition despite harassment and pushback (35,000-copy first printing). In fall 2019, Atlantic senior editor Hendrickson limned Joe Biden's struggle to conquer stuttering (and his own) in a story that went viral and is expanded in Life on Delay, which highlights key issues stutterers face like bullying and depression and the support systems that mattered. A New York Times best-selling author (see A Small Furry Prayer, my favorite) and human performance expert (he's executive director of the Flow Research Collective), Kotler explains how he pushed passed his limits to become a crack skier at age 53 in Gnar Country (50,000-copy first printing). In Unraveling, the New York Times best-selling Orenstein (Cinderella Ate My Daughter) ends up touching on key social issues (from climate change to women's rights) as she explains how she coped with big life changes (a mother's death, a father's illness, a daughter's departure for college) by learning how to knit a sweater from scratch (shearing a sheep, spinning and dying yarn, and more) (75,000-copy first printing). In a series of weekly cartoon strips, celebrated French cartoonist Sattouf (The Arab of the Future, 4 vols.) recounted the life of his friend's daughter Esther from ages 10 to 12; Esther's Notebooks offers 156 of these strips, taken from the first three volumes of a series that appeared in Europe and has sold over 900,000 copies. Raped at age 11 by a neighborhood boy, Taylor was sent to live in an aunt's substandard household in rundown East St. Louis; The Love You Save recounts how she survived and thrived, finally becoming a Daily Beast editor at large (150,000-copy first printing).