Award-winning authors and journalists, soldiers and podcasters, investigators and CEOs.
Click here for additional new Prepub Alert columns
Bloom, Amy. In Love: A Memoir of Love and Loss. Random. Mar. 2022. 240p. ISBN 9780593243947. $26. MEMOIR
Bruni, Frank. The Beauty of Dusk: On Vision Lost and Found. Avid: S. & S. Mar. 2022. 320p. ISBN82108571. $28. CD. MEMOIR
Davis, Kathryn. Aurelia, Aurélia: A Memoir. Graywolf. Mar. 2022. 128p. ISBN 9781644450789. pap. $15.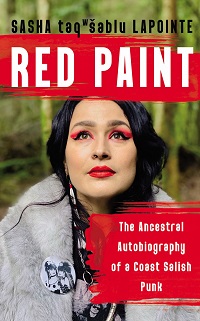 MEMOIR
Haart, Julia. Brazen: My Unorthodox Journey from Long Sleeves to Lingerie. Crown. Mar. 2022. 288p. ISBN 9780593239162. $27. Downloadable. MEMOIR
Humphreys, Helen. And a Dog Called Fig: Solitude, Connection, the Writing Life. Farrar. Mar. 2022. 272p. ISBN 9780374603885. $27. MEMOIR
Irankunda, Pacifique. The Tears of a Man Flow Inward: Growing Up in the Civil War in Burundi. Random. Mar. 2022. 224p. ISBN 9780812997644. $27. Downloadable. MEMOIR
Krouse, Erika. Tell Me Everything: The Story of a Private Investigation. Flatiron: Macmillan. Mar. 2022. 288p. ISBN 9781250240309. $28.99. MEMOIR
LaPointe, Sasha. Red Paint: The Ancestral Autobiography of a Coast Salish Punk. Counterpoint. Mar. 2022. 208p. ISBN 9781640094147. $23. MEMOIR
Newton, Maud. Ancestor Trouble: A Reckoning and a Reconciliation. Random. Mar. 2022. 384p. ISBN 9780812997927. $28. Downloadable. MEMOIR
Pellegrino, Danny. How Do I Un-Remember This?: Unfortunately True Stories. Sourcebooks Landmark. Mar. 2022. 280p. ISBN 9781728247984. $25.99. MEMOIR
Prado, Ric. Black Ops: The Life of a CIA Shadow Warrior. St. Martin's. Mar. 2022. 400p. ISBN 9781250271846. $29.99. CD. MEMOIR
Segall, Laurie. Special Characters: My Adventures with Tech's Titans and Misfits. Dey Street: Morrow. Mar. 2022. 368p. ISBN 9780063016446. $27.99. MEMOIR
With In Love, NBA/NBCC finalist Bloom ( White Houses) takes us on a painful journey as her husband retires from his job, withdraws from life, and finally receives a diagnosis of early-onset Alzheimer's; she recalls both the love they experienced and the love it took to stand by him as he ended his life on his own terms. In The Beauty of Dusk, New York Times columnist Bruni contemplates aging, illness, and the end of the road as he describes a rare stroke that deprived him of sight in his right eye, even as he learns that he could lose sight in his left eye as well. In Aurelia, Aurélia, Lannan Literary Award–winning novelist Davis (The Silk Road) considers how living and imagining interact in a book grounded in the joys and troubles of her marriage and her husband's recent death. Raised in an ultra-orthodox Jewish household and married off at age 19 to a man she barely knew, Haart made a Brazen decision more than two decades later, surreptitiously earning enough money to break away, then entering the fashion world, and finally becoming CEO and co-owner of the modeling agency Elite World Group. Adding to all those paw-poundingly wonderful canine celebrations that keep coming our way, And a Dog Called Fig is Dublin IMPAC long-listed Canadian novelist Humphreys's paean to dogs as the ideal companion to the writing life. In The Tears of a Man Flow Inward, Burundi-born, U.S.-based Pushcart/Whiting honoree Irankunda recalls how his family and fellow villagers survived the 13-year civil war in his country—with the help, crucially, of his kind and brave mother, a Mushingantahe, or chosen village leader—and how the war destroyed Burundi's culture and traditions. As private investigator Krouse explains in Tell Me Everything, she accepted a case of alleged sexual assault at a party for college football players and recruits despite reservations owing to her own experiences with sexual violence, then saw the case become a landmark civil rights case. In Red Paint , LaPointe, a Salish poet and nonfiction author from the Nooksack and Upper Skagit Indian tribes, explains how she has sought to reclaim a place in the world for herself and her people by blending her passion for the punk rock of the Pacific Northwest and her desire to honor spiritual traditions and particularly a namesake great-grandmother who fought to preserve the Lushootseed language. Undoubtedly, book critic Newton has Ancestor Trouble: a forebear accused of witchcraft in Puritan Massachusetts, a grandfather married 13 times, a father who praised slavery and obsessed over the purity of his bloodlines, and a frantic, cat-rescuing mother who performed exorcisms, all of which made her wonder how she would turn out. In How Do I Un-Remember This? comedian/screenwriter Pellegrino draws on his big-hit podcast Everything Iconic with Danny Pellegrino (over 13.5 million downloads in 2020) as he renegotiates 1990s pop culture and moments funny, embarrassing, or painful to limn growing up closeted in a conservative Ohio community. In Black Ops, Prado portrays a life that ranges from his family's fleeing the Cuban revolution when he was seven to his retirement from the CIA as the equivalent of a two-star general while also detailing the agency's involvement over the decades in numerous "shadow wars" (200,000-copy first printing). Segall came of age as a reporter just as tech entrepreneurs began to soar, and as she interviewed these Special Characters, she also rose to become an award-winning investigative reporter and (until 2019) CNN's senior tech correspondent (75,000-copy first printing).
Click here for additional new Prepub Alert columns