Three distinctive collections.
Click here for additional new Prepub Alert columns
Atwood, Margaret. Old Babes in the Wood: Stories. Doubleday. Mar. 2023. 272p. ISBN 9780385549073. $30. lrg. prnt. LITERARY/SHORT STORIES
Herrera, Yuri. Ten Planets: Stories. Graywolf. Mar. 2023. tr. from Spanish by Lisa Dillman. 112p. ISBN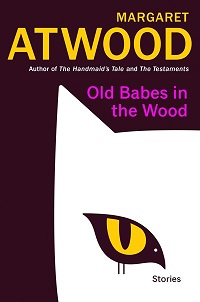 9781644452233. pap. $15. LITERARY/SHORT STORIES
Link, Kelly (text) & Shaun Tan (illus.). White Cat, Black Dog: Stories. Random. Mar. 2023. 272p. ISBN 9780593449950. $27. LITERARY/SHORT STORIES
Featuring a knockout 15 stories, seven focused on a married couple across decades, international star Atwood's Old Babes in the Wood examines love and relationships, loss and memory in her first collection since 2014's Stone Mattress. In Ten Planets, award-winning Mexican author Herrera conjoins sf, noir, and the meditative aspects of Jorge Luis Borges's Fictions and Italo Calvino's Cosmicomics in short-short stories whose subjects range from sentient objects to a bacterium that gains consciousness after its host ingests a psychotropic drug (30,000-copy first printing). From Macarthur Fellow/Pulitzer Prize finalist Link, White Cat, Black Dog offers seven reimagined fairytales that illuminate the contemporary world, with stories including a woman in poor health stranded at an airport and a billionaire putting his sons through absurd tasks to see which should be his heir.