The romance genre is constantly evolving to keep pace with reader interests, even as the promise of the happily-ever-after (HEA) or happy-for-now (HFN) ending provides comfort in a world that so often seems uncertain.
The coming months will see a welcome increase in the number of inclusive love stories, as #OwnVoices authors and diverse romances become a priority for many traditional publishers. And while there's still progress to be made—2019 was the first year any African American author has won the Romance Writers of America's RITA award, for example—romance is heading in the right direction.
Rom-Coms Reign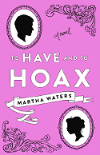 "The rom-com resurgence has revitalized contemporary romance," says Erika Tsang, editorial director at Avon Books, adding that "novels in this subgenre have dominated book coverage for the past year, and the trend continues to show no signs of stopping." In November, Andie J. Christopher's Not the Girl You Marry (Berkley) updates the hugely popular How To Lose a Guy in 10 Days with another comedic tale of the battle of the sexes. Kate Clayborn's highly anticipated Love Lettering (Kensington, Jan. 2020) features a hand-­lettering artist who predicts a particular man's marital doom, culminating in a celebration of love and words. Tawna Fenske's new series opener The Two-Date Rule (Entangled, Feb. 2020) brings a fresh voice to the genre and stars the perennially popular fireman hero. And proving there's no rule that says romantic comedies have to be contemporary, Martha Waters's historical rom-com To Have and To Hoax (S. & S., Apr. 2020) introduces Lady Violet Grey, who feigns an illness to regain the trust of her estranged husband.
This year, readers can anticipate several new rom-coms featuring interracial relationships. Three such forthcoming titles from Avon include #OwnVoices author Mia Sosa's The Worst Best Man (Feb. 2020), about a wedding planner who navigates working with the best man who ruined her own wedding, and Tessa Bailey's Love Her or Lose Her (Jan. 2020), a playful tale of a married couple in counseling with a hippie. In Alisha Rai's second "Modern Love" title, Girl Gone Viral (Apr. 2020), a bodyguard protects a café owner from online attention. Coming in February 2020 from Sourcebooks Casablanca is a new stand-alone from Marie Harte,The Kissing Game, followed by newcomer Sajni Patel's The Trouble with Hating You (Forever: Grand Central, May 2020), in which a biochemical engineer gets set up at a dinner party with an arrogant guy who might just be Mr. Right.
OUT-OF-THIS-WORLD ROMANCE
This season, a new crop of sf and fantasy romance take escapism to another planet. To start, ­Jessie Mihalik's Aurora Blazing (Avon, Oct.), the second in her "Consortium Rebellion" series, casts a widow searching for her brother who has gone missing from Earth. In Brey Willows's Changing Course (Bold Strokes, Nov.), a space captain faces the challenge of keeping her shipwrecked group safe on a rowdy planet with the help of a ­mysterious scrounger. With The Vanishing (Berkley, Jan. 2020), Jayne Ann Krentz amps up the creepy supernatural; here a mysterious gas causes townsfolk to develop special abilities including "other sight."
Debut author Deborah Cohen's Boleyn Curse (City Owl, Dec.) deals with ending a centuries-long family curse, while the next entry in L. Penelope's "Earthsinger Chronicles," Whispers of Shadow and Flame (Griffin: St. Martin's, Oct.), has an otherworldly assassin partnering with a reluctant Earthsinger to control her deadly magic. Kicking off "The Legion" parnormal series, A.C. Arthur's Awaken the Dragon (Carina: Harlequin, Nov.) features a half human, half dragon assisting a woman from an African village to kill a dark spirit.
For fans of a certain recently completed HBO blockbuster series, Milla Vane's A Heart of Blood and Ashes (Berkley, Feb. 2020) is "perfect...as the barbarian hero swears to avenge the death of his parents at the hands of the heroine's family, says Cindy Hwang, vice president and editorial director for Berkley. ­Kerrelyn Sparks's How To Love Your Elf (Kensington, Mar. 2020), notes Jane Nutter, communication and marketing manager for Kensington, is " Game of Thrones meets The Princess Bride."
BEYOND THE REGENCY
"Historicals are indeed breaking out of the London-set Regency," remarks Josi Rosoff, director of marketing and publicity for Grand Central's Forever imprint. Scotland is one popular destination and the setting of several new releases, such as Suzanne Enoch's Scot Under the Covers (St. Martin's, Jan. 2020). Readers who can't get enough of rugged highlanders should savor Lynsay Sands's eighth installment of the "Highland Brides" series, Hunting for a Highlander (Avon, Jan. 2020), which features a protagonist who is an unconventional beauty, as well as Amy Jarecki's The Highland Rogue (Forever: Grand Central, Mar. 2020), whose hero washes up on a deserted Scottish island and is cared for by a rival clan's lass.
Across the pond in America, Heidi Chiavaroli takes readers back to 1773 and the time of Alexander Hamilton with The Tea Chest (Tyndale House, Feb. 2020). Continuing the "Daughters of the Mayflower" series, Susanne Dietze's The Blizzard Bride (Barbour, Feb. 2020) follows a pioneering woman traveling to Nebraska in 1888 to teach school. In March 2020, Amanda Cabot launches the "Mesquite Springs" series with the Texas Hill Country–set Out of the Embers (Revell), and R. Kent's The Mail Order Bride (Bold Strokes) centers on a transgender man escaping west from those who want to force him to live as a woman, only to find out he has a mail-order bride waiting for him at his destination.
The Telegraph Proposal (Zebra: Kensington, Nov.) by Gina Welborn and Becca Whitham takes place in 1888 Montana with a hero and heroine who correspond via telegraph to a matchmaking service. According to Kensington's Nutter, "it's like an Old West version of Tinder or eHarmony!"
The glamour and sophistication of Gilded Age New York make it a popular setting for historical romance. Maya ­Rodale's third "Gilded Age Girls" title, An Heiress To Remember (Avon, Mar. 2020), tells of a former society princess who saves her family's bankrupt business only to tangle with its main competition. Joanna Shupe's Prince of Broadway (Avon, Dec.) ups the ante with a woman who is learning all she can from a ruthless casino owner in order to open a casino of her own that caters to women.
Empowered Love
Romance has always featured resilient, independent women. In fact, states Bryony Green, executive editor at Harlequin, "Women have always triumphed in romance! Often, at the end of the book, they come away from the relationship stronger than before, whilst it's the hero who can't live without her." In Grace Burrowes's third "Rogues to Riches" installment, Forever and a Duke (Forever: Grand Central, Nov.), a brilliant female forensic accountant saves a duke's family from financial ruin. Cheris Hodges's Owner of a Broken Heart (Dafina: Kensington, Feb. 2020) opens the "Richardson Sisters" series, focusing on a woman who walks away from a manipulative man to find new love.
Forthcoming titles influenced by #MeToo and women's empowerment include Scarlett Peckham's The Rakess (Avon, Apr. 2020), in which three radical libertine ladies battle for social justice. The heroine of Sabrina Jeffries's The Bachelor (Zebra: Kensington, Mar. 2020) fights against being blackmailed after it's discovered she is no longer a virgin. Fleeing an abusive husband, the protagonist of debut author Diana Biller's The Widow of Rose House (Griffin: St. Martin's, Oct.) withstands scandal to start her own interior design business and along the way falls in love with an eccentric professor and inventor. Nita Brooks's sophomore romance, The Essence of Perfection (Dafina: Kensington, Apr. 2020), spotlights a career-driven woman whose "list of regrets" has been exposed. Karen Watson, publisher for Tyndale House, explains that Carla Laureano drew "on her life experience with her husband's own culture" for the heroine in her upcoming release, The Solid Grounds Coffee Company, in which a high-powered Filipina publicist finds romance when she's enlisted to help open a coffee shop.
Family connections can certainly complicate the course of true love, as proven in two titles from Harlequin's HQN imprint: #OwnVoices debut author Synithia Williams's Forbidden Promises (Feb. 2020), whose heroine discovers her soulmate is her sister's ex-husband, and Mona Shroff's Then, Now, Always (Jan. 2020), featuring single mom and business owner Maya Rao. When her teenage daughter lands herself in legal trouble, Maya has little choice but to call on lawyer Sam, who doesn't know he's the father. Next spring, Jayci Li debuts Temporary Wife Temptation (Harlequin, Apr. 2020). Here, Garrett Song needs a fake wife to appease the Song matriarch before he can take over the family business, but will he and Natalie Sobel give into the passion simmering between them?
The Rule of the Alphas
The challenge of portraying strong women with strong men, asserts Berkley's Hwang, is that "while the alpha billionaire hero still has appeal for many readers, in today's climate it's also important to readers to see power parity—emotional, sexual, and economic—between a couple. Even if the couple begins on unequal footing…by the end that power disparity is addressed, and often corrected." In November, the publisher launches a new series with Lyssa Kay Adams's The Bromance Book Club, in which Nashville's alpha men study romance novels to better woo their bold and spirited women. Susan May Warren's The Way of the Brave (Revell, Jan. 2020) also starts a new series, this time the alpha hero is a pararescue specialist and the alpha heroine is a former CIA analyst. The alpha pair of Lora Leigh and Veronica Chadwick's Strong, Silent Cowboy (St. Martin's, Dec.) are an FBI agent and off-duty bodyguard who know each other from their army days. Finally, Lindsay McKenna's long-running "Wind River Valley" series continues with Wind River Undercover (Zebra: Kensington, Apr. 2020), joining military alphas and ranching, while Amalie Howard's The Beast of Beswick (Entangled, Nov.) finds an alpha duke and fierce lady matching wits.
Reflective Romance
In an effort to advocate stories in which all readers can see themselves, publishers are incorporating neurodiverse characters and those with physical disabilities into their books. In Talia Hibbert's Get a Life, Chloe Brown (Avon, Nov.), a woman chronically ill with fibromyalgia goes on adventures with her sexy neighbor in tow. Karen Rose's Into the Dark (Berkley, Nov.) features a deaf protagonist, and in Anabelle Bryant's London's Late Night Scandal (Zebra, Oct.), a lord with a permanently wounded leg learns to pursue intellectual goals instead of physical ones.
Amy Lillard's forthcoming Amish romance, Loving Jenna (Zebra: Kensington, Mar. 2020), highlights a hero and heroine who are both neuroatypical. "Heroine Jenna has some developmental and learning issues and the hero has Down syndrome," says Nutter. Mimi Matthews's Victorian-era The Winter Companion (Perfectly Proper, Jan. 2020) follows a lead who suffered a brain injury in his youth.
Publishers are making headway on representing more diverse relationships, particularly love between interracial couples. Tracey Livesay's new series starts with Sweet Talkin' Lover (Avon, Dec.), in which a small-town mayor tries to convince a big-city career woman not to shut down a floundering business. Set in Hawaii with Chinese American and African American characters, Piper J. Drake's Forever Strong (Forever: Grand Central, Jan. 2020) is the latest in a long line of military romance by the author.
The Latest in LGBTQIA+
Lynn West, publisher and chief development officer for Dreamspinner, says, "We're seeing demand for gay romance [...] featuring a wide variety of characters who live and love in nations around the world." Rising to meet reader demand the publisher will release Cari Z's The Art of Possession (Nov., LJ 10/19), which finds a black ops soldier and a disgraced archaeologist on the hunt for an artifact, and TA Moore's Swipe (Dec.), in which a surgeon uses a hookup app for one-night stands but can't forget a particular man.
For Kerri Buckley, senior editor for Harlequin's Carina Press, "Romance is moving beyond the gay/straight binary when it comes to LGBTQ+. Characters who are bisexual, asexual spectrum, pansexual, transgender, intersex, and nonbinary are appearing on the page and finding their happily ever afters more frequently, and that's a good thing." For example, of Pat Esden's Things She's Seen (Lyrical: Kensington, Oct.), Selena James, executive editor for Kensington, says, "With this ­particular book we have some wonderful bi-visibility." Moreover, Cat Sebastian's third "Regency Imposters" title, A Delicate Deception (Avon Impulse, Dec.), features a hero and heroine who are both bisexual (see the author Q&A).
Candysse Miller, publisher and director of marketing and communication for Interlude Press, remarks, "As an LGBTQ+ publisher, #OwnVoices fiction is a space we are deeply committed to. We're especially proud to be publishing a collection of interconnected short stories by acclaimed transgender author Claire Rudy Foster, Shine of the Ever (Nov.)." And in February 2020, look for genderqueer author Maggie Cummings's Brooklyn Summer (Bold Strokes, Feb. 2020), a queer/lesbian opposites-attract romance.
Once Upon a Time…
Classic fairy-tale and literature retellings have become popular in many genres over the past few years, and now romance is getting in on the action. Consider Anne Shade's Femme Tales (Bold Strokes, Mar. 2020), a modern-day reimagining of three classic tales with lesbian characters. According to Alexandra Sehulster, editor at St. Martin's, Anna Bennett's When You Wish upon a Rogue (Apr. 2020) "is loosely inspired by the myth of Persephone and Hades"—a bonus for fans of the Broadway hit Hadestown.
Rebekah Weatherspoon's "Cowboys of California" series offer present-day stories inspired by legendary folklore. Esi Sogah, senior editor for Kensington, says "One of the many great things about A Cowboy To Remember (Dafina: Kensington, Mar. 2020) is the way it highlights a lesser-known part of U.S. history—black cowboys—with a fun, contemporary romance." Also not to be missed is Nisha Sharma's The Legal Affair (Avon, Feb. 2020), the second in the fairy tale–inspired "Singh Family Trilogy."
Play On
Stories spotlighting favorite sports such as football and hockey continue to be wildly popular in romance. Alexa Martin furthers the trend with the third "Playbook" installment, Blitzed (Berkley, Dec.), tracing an NFL player trying to win back his true love. Carina's Buckley describes Rachel Reid's Tough Guy (Carina: Harlequin, Jan. 2020) as "a reunion romance between total opposites who almost maybe had a moment way back in high school. When they're reunited via Toronto's vibrant LGBTQ scene, all bets are off."
Athletes in other sports are also getting their own HEAs, affirms Ruth Sternglantz, editorial and marketing consultant for Bold Strokes. "In the wake of the USWNT's record-breaking and record-setting World Cup triumph this summer, we're excited about our women's soccer romance Top of Her Game by M. Ullrich (Oct.)." It features two pro soccer players—a rookie and the star she's crushed on for years who's suddenly her teammate. Another f/f romance, Lilah Suzanne's Tack & Jibe (Interlude, Apr. 2020) is a romcom set in the world of competitive sailing. Finally, in Kelly Elliott's Never Enough (Montlake: Amazon, Dec.), a bull-riding widower falls for an ex-interior designer
from Atlanta.
Oldies but Goodies
Romance devotees are starting to clamor for characters who are more seasoned than the usual twenty- or thirtysomething crowd. Jasmine Guillory's Royal Holiday (Berkley, Oct.; LJ 9/19) casts two characters over 50, one a private secretary to the Queen of England and the other a mother tagging along to London on her daughter's work trip. In Liz Talley's Room To Breathe (Montlake: Amazon, Nov.), a divorced mother dates a man 15 years her junior, who happens to be her grown daughter's ex-boyfriend. Multiaward winner Rochelle Alers is due to release two books in December. Second-Chance Sweet Shop (Harlequin) tracks a bakery owner who falls for the father of her teenage employee, while The Bridal Suite (Dafina: Kensington) centers on a widower with a preteen daughter, something the heroine isn't sure she's ready for. The characters in Tiffany L. Warren's All the Things I Should Have Known (Dafina: Kensington, Feb. 2020) are age 40 and up and have had more luck in money than love.
Crossing the Streams
More and more self-published authors are being courted by traditional publishing houses. Amy Pierpont, editor in chief at Grand Central's Forever and Forever Yours imprints, relates that "Self-published authors often excel in knowing exactly what their readers want; they spend countless hours engaging and interacting with readers, and the authentic connection they make with their fans is rewarded by reader loyalty and word-of-mouth buzz and excitement."
Hybrid writers, those who both self-publish and publish with traditional houses, are also becoming more common, as Dreamspinner's West states, "We're also working with more hybrid authors to explore opportunities related to expanded products…as well as highly targeted editorial and production services."
What's Next?
Romance continues to deliver the stories readers enjoy, while incorporating more variety of characters, cultures, racial identities, and abilities. However, libraries may face some challenges obtaining these titles digitally owing to the recent two-month embargo on all ebooks published under imprints of Macmillan. To combat the issue, the American Library Association has organized a petition for all members of the public opposing the embargo, available at eBooksForAll.org. (See also "Macmillan Announces Two-Month Embargo on Library Ebooks," ­bit.ly/MacEbooks.)
Publishers are making strides in the right direction when it comes to diversity and inclusion. Entangled Publishing recently announced an "Author Incubator" program in partnership with the Cultural, Interracial, Multicultural Special Interest Chapter of Romance Writers of America (entangledpublishing.com/cimrwa). Earlier this year, Harlequin launched a similar initiative with the "Romance Includes You" program. Perhaps Susan Swinwood, editorial director of Harlequin's HQN imprint, said it best, "Readers have proven there's an appetite to see everyone get their happily-ever-afters, and there is no doubt publishers will continue trying to present books that show all the differences that make people—and their love stories—unique."
Next Chapters: The below titles are mentioned in this article. Own Voices titles are indicated by (*)
| | | | |
| --- | --- | --- | --- |
| AUTHOR | TITLE | PUBLISHER | RELEASE |
| Adams, Lyssa Kay | The Bromance Book Club | Berkley | Nov. |
| Alers, Rochelle | The Bridal Suite* | Dafina: Kensington | Dec. |
| Alers, Rochelle | Second-Chance Sweet Shop* | Harlequin | Dec. |
| Arthur, A.C. | Awaken the Dragon | Carina: Harlequin | Nov. |
| Bailey, Tessa | Love Her or Lose Her | Avon | Jan. 2020 |
| Bennett, Anna | When You Wish upon a Rogue | St. Martin's | Apr. 2020 |
| Biller, Diana | The Widow of Rose House | Griffin: St. Martin's | Oct. |
| Brooks, Nita | The Essence of Perfection* | Dafina: Kensington | Apr. 2020 |
| Bryant, Anabelle | London's Late Night Scandal | Zebra: Kensington | Oct. |
| Burrowes, Grace | Forever and a Duke | Forever: Grand Central | Nov. |
| Cabot, Amanda | Out of the Embers | Revell | Mar. 2020 |
| Chiavaroli, Heidi | The Tea Chest | Tyndale House | Feb. 2020 |
| Christopher, Andie J. | Not the Girl You Marry* | Berkley | Nov. |
| Clayborn, Kate | Love Lettering | Kensington | Jan. 2020 |
| Cohen, Deborah | Boleyn Curse | City Owl | Dec. |
| Cummings, Maggie | Brooklyn Summer* | Bold Strokes | Feb. 2020 |
| Dietze, Susanne | The Blizzard Bride | Barbour | Feb. 2020 |
| Drake, Piper J. | Forever Strong | Forever: Grand Central | Jan. 2020 |
| Elliott, Kelly | Never Enough | Montlake | Dec. |
| Enoch, Suzanne | Scot Under the Covers | St. Martin's | Jan. 2020 |
| Esden, Pat | Things She's Seen | Lyrical: Kensington | Oct. |
| Fenske, Tawna | The Two-Date Rule | Entangled | Feb. 2020 |
| Foster, Claire Rudy | Shine of the Ever* | Interlude | Nov. |
| Guillory, Jasmine | Royal Holiday | Berkley | Oct. |
| Harte, Marie | The Kissing Game | Sourcebooks Casablanca | Feb. 2020 |
| Hibbert, Talia | Get a Life, Chloe Brown* | Avon | Nov. |
| Hodges, Cheris | Owner of a Broken Heart* | Dafina: Kensington | Feb. 2020 |
| Jarecki, Amy | The Highland Rogue | Forever: Grand Central | Mar. 2020 |
| Jeffries, Sabrina | The Bachelor | Zebra: Kensington | Mar. 2020 |
| Kent, R. | The Mail Order Bride | Bold Strokes | Mar. 2020 |
| Krentz, Jayne Ann | The Vanishing | Berkley | Jan. 2020 |
| Laureano, Carla | The Solid Grounds Coffee Company | Tyndale House | Feb. 2020 |
| Leigh, Lora & Veronica Chadwick | Strong, Silent Cowboy | St. Martin's | Dec. |
| Li, Jayci | Temporary Wife Temptation* | Harlequin | Apr. 2020 |
| Lillard, Amy | Loving Jenna | Zebra: Kensington | Mar. 2020 |
| Livesay, Tracey | Sweet Talkin' Lover | Avon | Dec. |
| McKenna, Lindsay | Wind River Undercover | Zebra: Kensington | Apr. 2020 |
| Martin, Alexa | Blitzed | Berkley | Dec. |
| Matthews, Mimi | The Winter Companion | Perfectly Proper | Jan. 2020 |
| Mihalik, Jessie | Aurora Blazing | Avon | Oct. |
| Moore, TA | Swipe | Dreamspinner | Dec. |
| Patel, Sajni | The Trouble with Hating You* | Forever: Grand Central | May 2020 |
| Peckham, Scarlett | The Rakess | Avon | Apr. 2020 |
| Penelope, L. | Whispers of Shadow and Flame* | Griffin: St. Martin's | Oct. |
| Rai, Alisha | Girl Gone Viral | Avon | Apr. 2020 |
| Reid, Rachel | Tough Guy | Carina: Harlequin | Jan. 2020 |
| Rodale, Maya | An Heiress To Remember | Avon | Mar. 2020 |
| Rose, Karen | Into the Dark | Berkley | Nov. |
| Sands, Lynsay | Hunting for a Highlander | Avon | Jan. 2020 |
| Sebastian, Cat | A Delicate Deception | Avon Impulse | Dec. |
| Shade, Anne | Femme Tales | Bold Strokes | Mar. 2020 |
| Sharma, Nisha | The Legal Affair | Avon | Feb. 2020 |
| Shroff, Mona | Then, Now, Always* | HQN: Harlequin | Jan. 2020 |
| Shupe, Joanna | Prince of Broadway | Avon | Dec. |
| Sosa, Mia | The Worst Best Man* | Avon | Feb. 2020 |
| Sparks, Kerrelyn | How To Love Your Elf | Kensington | Mar. 2020 |
| Suzanne, Lilah | Tack & Jibe | Interlude | Apr. 2020 |
| Talley, Liz | Room To Breathe | Montlake: Amazon | Nov. |
| Ullrich, M. | Top of Her Game | Bold Strokes | Oct. |
| Vane, Milla | A Heart of Blood and Ashes | Berkley | Feb. 2020 |
| Warren, Susan May | The Way of the Brave | Revell | Jan. 2020 |
| Warren, Tiffany L. | All the Things I Should Have Known* | Dafina: Kensington | Feb. 2020 |
| Waters, Martha | To Have and To Hoax | S. & S. | Apr. 2020 |
| Weatherspoon, Rebekah | A Cowboy To Remember | Dafina: Kensington | Mar. 2020 |
| Welborn, Gina & Becca Whitham | The Telegraph Proposal | Zebra: Kensington | Nov. |
| Williams, Synithia | Forbidden Promises* | HQN: Harlequin | Feb. 2020 |
| Willows, Brey | Changing Course | Bold Strokes | Nov. |
| Z, Cari | The Art of Possession | Dreamspinner | Nov. |
---
Eve Stano is the Collection Development and Assessment Librarian at Ball State University, Muncie, IN. Before heading back to school to become a librarian, she drudged away in the world of finance for several years, but eventually her love of books and reading rather than numbers or money got the better of her. She has strong interests in collection development and readers' advisory services and has reviewed romances for LJ since November 2014