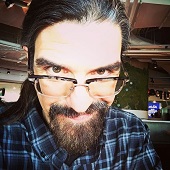 Have you noticed that more conferences are emphasizing interactive sessions and engagement these days? Organizers have recognized that people want to be active, exchange ideas, and be challenged by one another.
My recent research on the perceptions of professional learning experiences (PLE) by U.S. public librarians supports this (see "Personal, Actionable, Accessible") and an ongoing project with colleagues in Australia is yielding similar results. With data from two studies in hand, I presented a session at the American Library Association (ALA) annual conference in New Orleans this past June. We flipped the session, sponsored by the Public Library Association, on its head: most of it was a facilitated discussion. To ensure that everyone felt safe and could share, I told ALA I did not want the session recorded.
The hourlong program was very much like a focus group, minus having to get approval from the Human Subjects research department. Libraries of all kinds, associations, and consortia should try this exercise with a group as a way to explore trending learning needs and how we might address them.


TIME FOR DISCUSSION

Start with this: What trends are you observing that require new opportunities for education/training? This gets individuals thinking from their own perspective. Be ready to take notes. At my session, attendees from all walks of library life had a lot to say, from front liners to directors. Trends included homelessness, the need to meet people where they are, de-escalation in the library, understanding new technologies such as virtual assistants, privacy in our current climate, and more.
Then, with those trends in mind, ask the group: What do you want to learn in order to do your job more effectively? Answers may be related to stated trends observed or be a by-product of the identified issues. My group reported time management skills, mindfulness and destressing, how to combat compassion fatigue, and learning about others' strengths and weaknesses as a way to understand their own.
The challenges to PLEs are always telling. To provide deeper insights, ask: Beyond time and money, what challenges do you face related to your learning goals? Listen closely here. What resonates? What have you suspected yourself? My ALA group noted finding people to connect with, not knowing what you don't know, PLEs that move beyond introductory material, how to get buy-in from the whole system, how to get buy-in from administration, and how to stay motivated when others aren't.
What support do you need from your library? Also included in my "Formula for Success" column, this question explores what the institution provides or should provide to help staff grow and learn. My group shared better communication, trust, clearly set priorities, permission to learn and explore, and designated time to do so.
TIME FOR ACTION
The last question asks each participant to list Action Items: What can you do now? These might be the first steps we can take to learn about an identified trend, set up informal discussions with other staff around identified skills or needs, and discuss with library administration improving PLEs for all.
The group at ALA agreed that one of the hardest things about returning from a conference, staff retreat, or big meeting with great ideas/takeaways/plans is actually doing something about them. My suggestion was to include a detailed write-up of exercises like this and other learnings in their conference report. If you don't have to turn in a conference report, turn one in anyway! Also, keep revisiting the ideas coming out of a conference with follow-up sessions or online chats to work through barriers and share successes and failures. That would break the "hear it, discuss it, get excited, take it home, and then watch it die" cycle.
Jennifer Cottrill, library director at Midlothian Public Library, IL, threw out one of the best received points of the session. At her library, they use the 3-2-1 plan for conference reports. Folks, steal this idea:
3 best sessions I attended...
2 new concepts I learned...
1 idea I will apply immediately...
Try this out with your department, working group, or team, and please let me know how it goes. A culture of learning must begin with the individual, flowing into their department and the library as a whole, carefully nurtured by PLE policies and plans for everyone.

---
Michael Stephens (mstephens7@mac.com) is Associate Professor at the School of Information, San José State University, CA