Banville, Irving, Kingsolver, McCarthy, McCracken, Pamuk, Saunders, and more award worthies, plus some outstanding debuts.
Click here for additional new Prepub Alert columns
Banville, John. The Singularities. Knopf. Oct. 2022. 320p. ISBN 9780525655176. $30. LITERARY
Newly named, newly released from prison, and driving a borrowed sports car, a man arrives on the estate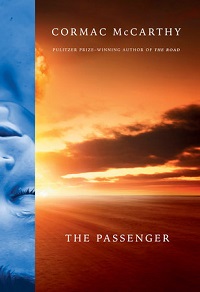 where he grew up to find a new family—the Godleys, descendants of the celebrated scientist whose theories radically reformulated perceptions of the universe. Booker Prize winner Banville himself shifts perceptions of life, death, and looking back.
Belcourt, Billy-Ray. A Minor Chorus. Norton. Oct. 2022. 176p. ISBN 9781324021421. pap. $15.95. LITERARY
A Lamba Literary Award winner and Canada's top-selling poet (see the LJ best-booked NDN Coping Mechanisms), Belcourt crafts a debut novel about a queer Indigenous doctoral student in Northern Alberta who temporarily deserts his dissertation to write a novel. Meanwhile, he converses with the closeted Michael and fellow student River, frustrated by the pressures on marginalized scholars, and ponders a cousin trapped in the awful cycle of police violence, drugs, and despair.
Cohen, Leonard. A Ballet of Lepers: A Novel and Stories. Grove. Oct. 2022. 256p. ISBN 9780802160478. $27. LITERARY
Including 15 short stories, a radio play, and an unpublished novel, this collection of literary work by legendary musician Cohen sums up the themes seen in his songs: longing and desire, a relentless battle with one's demons, and a questioning of one's worth.
Irving, John. The Last Chairlift. S. & S. Oct. 2022. 912p. ISBN 9781501189272. $35. CD. LITERARY
In 1941 Aspen, slalom skier Rachel Brewster fails to place well at the National Downhill and Slalom Championships but gets pregnant, returning home to become a ski instructor and raise son Adam in unconventional fashion. As an adult, Adam returns to Aspen to investigate his past and encounters real ghosts. The celebrated Irving's first novel in seven years.
Kingsolver, Barbara. Demon Copperhead. Harper. Oct. 2022. 560p. ISBN 9780063251922. $29.99. lrg. prnt. LITERARY
A boy born to a single, teenage mother grows up tough in Appalachia, demonstrating a remarkable capcity for surviving foster care, child labor, and terrible schools while balancing athletic triumph with heartbreak and addiction. What matters most: his rural roots ultimately render him invisible to society. A contemporaneous David Copperfield; with a 250,000-copy first printing.
McCarthy, Cormac. The Passenger. Knopf. Oct. 2022. 400p. ISBN 9780307268990. $30. lrg. prnt. CD. Downloadable LITERARY
McCarthy, Cormac. Stella Maris. Knopf. Nov. 2022. 208p. ISBN 9780307269003. $26. lrg. prnt. CD. Downloadable. LITERARY
National treasure McCarthy returns with a two-volume work being released over two months. In The Passenger, opening in 1980 Mississippi, a salvage diver now fears the water's depths and a conspiracy he doesn't understand, wishing he were dead yet not at peace with God. In Stella Maris, Alicia Western, a 20-year-old doctoral candidate in mathematics at the University of Chicago, checks into a hospital in 1972 Wisconsin after being diagnosed with paranoid schizophrenia and wonders at our insistence on shared experience, shot through with the beauties of physics and philosophy, while fearing for a brother beyond her reach.
McCracken, Elizabeth. The Hero of This Book. Ecco. Oct. 2022. 224p. ISBN 9780062971272. $26.99. lrg. prnt. LITERARY
Traveling from New England to London and walking its winding streets, a writer contemplates the life of her recently deceased mother and their relationship, marveling at her mother's stubborn conquest of her troubles while feeling that her profound need for privacy is being violated by even chronicling these thoughts. From National Book Award finalist McCracken; with a 125,000-copy first printing.
Millet, Lydia. Dinosaurs. Norton. Oct. 2022. 240p. ISBN 9781324021469. $26.95. LITERARY
Following The Children's Bible, among the New York Times 10 Best Books of 2020, Millet uses the lives of humans and other animals in the desert to contemplate the difference we can make in the cosmos. Her focus: one Arizona man's relationship with the family next door, whose actions he knows because their house has a wall fashioned entirely of glass.
Ng, Celeste. Our Missing Hearts. Penguin Pr. Oct. 2022. 352p. ISBN 9780593492543. $29. lrg. prnt. LITERARY
Bird Gardner lives quietly with his shattered father in a society ferociously intent on preserving "American culture" after years of violence and economic chaos, with books that are seen as unpatriotic suppressed and the children of dissidents, especially those of Asian origin, sometimes forcibly relocated from their homes. Now he wants to find his mother, a banned Chinese American poet who left the family when he was nine years old. From Little Fires Everywhere author Ng.
Pamuk, Orhan. Nights of Plague. Knopf. Oct. 2022. 704p. tr. from Turkish by Ekin Oklap. ISBN 9780525656890. $32.50. CD. LITERARY
In 1900, plague arrives on an imaginary island that belongs to the Ottoman Empire and is split between Muslims and Orthodox Greeks. Ottoman sultan Abdul Hamid II first sends his top quarantine expert, an Orthodox Christian whose strict measures are flouted by some Muslims, then sends a Muslim doctor whose strict measures are flouted by local administrators. Blisteringly relevant writing from the Nobel Prize winner.
Quinn, Joanna. The Whalebone Theatre. Knopf. Oct. 2022. 560p. ISBN 9780593321706. $29. lrg. prnt. LITERARY
In 1928, a whale washes ashore along the English Channel, and 12-year-old orphan Cristabel Seagrave persuades residents of Chilcombe manor where she lives to make a theater of its grand ribcage. Years later, she and Digby, the Chilcombe heir, become secret agents in Nazi-occupied France. A debut bought in a four-way auction in the UK, getting its chance here.
Saunders, George. Liberation Day: Stories. Random. Oct. 2022. 256p. ISBN 9780525509592. $28. CD. LITERARY
MacArthur fellow, Booker Prize winner, and short fiction genius Saunders returns with a pungent collection featuring characters ranging from a man advising his grandson during futuristic dystopian times, an octogenarian whose memory has been scraped in a project to reprogram the less fortunate as political protesters, and a man working the hell-themed section of an amusement park who starts rethinking his presumptions in life.
Schweblin, Samanta. Seven Empty Houses. Oct. 2022. 208p. tr. from Spanish by Megan McDowell. ISBN 9780525541394. $25. LITERARY
Thrice an International Booker Prize finalist, Buenos Aire–born, Berlin-based Schweblin made her name in Latin American literature with this book, appearing for the first time in English. The seven stories feature seven houses empty of something—love, memory, or furniture—and the little disruptions—from a ghost, from trespassers—that creep back in.
Shapiro, Dani. Signal Fires. Knopf. Oct. 2022. 240p. ISBN 9780593534724. $28. LITERARY
In 1985, a car crash leaves a young woman dead, three teenagers traumatized, and the Wilf family with hearts shuttered forever. Decades later, a lonely child whose parents have just moved in across the street befriends retired doctor Ben Wilf, struggling with buried secrets and his wife's final illness. From novelist/memoirist Shapiro (Inheritance).
Tran, E.M. Daughters of the New Year. Hanover Square: Harlequin. Oct. 2022. 304p. ISBN 9781335429230. $27.99. CD. LITERARY
Former beauty queen Xuan Trung, a refugee from Vietnam living in New Orleans, seeks to shape her daughters' lives via Vietnamese zodiac signs. But these young women have ideas of their own. Nhi cheerfully competes as the one woman of color on a Bachelor-styled TV show, lawyer Trac shoves her sexuality behind a curtain when her family is around, and aspiring writer Trieu wants to learn more about her family history. A debut with a 150,000-copy first printing.
Wong, Ryan Lee. Which Side Are You On. Catapult. Oct. 2022. 192p. ISBN 9781646221486. $24. LITERARY
When a Black man is killed by a Chinese American NYPD officer, Chinese Korean American Reed is ready to storm out of his Columbia classes and dedicate himself to Black Lives Matter. But he reconsiders the best way forward after discussing what makes for effective politics and a meaningful life in an unjust world with his father and mother—a labor organizer and leader of a Korean-Black activist coalition, respectively, back in the early 1990s. A debut inspired by the 2014 Akai Gurley/Peter Liang case in Brooklyn, NY.