Literary authors to watch.
Click here for additional new Prepub Alert columns
Baker, Peter C. Planes. Knopf. May 2022. 256p. ISBN 9780593320273. $27.Downloadable. LITERARY
Amira lives in Rome, where she spends her days trying to read the heavily redacted letters her husband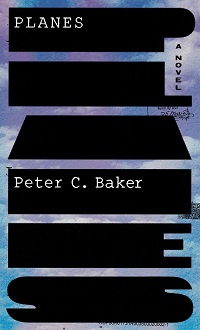 sends from the Moroccan black site where he is imprisoned. Mel lives in suburban North Carolina, where she tries to get her conservative neighbors to support her far-reaching school board initiatives. Their stories come together when Mel discovers that a local charter airline is a CIA front serving various facilities, including the one holding Amira's husband. Baker's fiction and nonfiction pieces have appeared in multiple venues.
Birnbaum, Daniel. Dr. B. Harper. May 2022. 256p. tr. from Swedish by Deborah Bragan-Turner. ISBN 9780062939814. $27.99. LITERARY
A German Jewish journalist based in Warsaw, Immanuel Birnbaum escapes to Stockholm when Hitler comes to power in 1933 and works for a German publisher whose offices there were set up to evade German censorship. He also writes for a liberal paper under the name Dr. B., and soon he is involved with British intelligence agents. Then the post office finds a letter written in invisible ink, and everyone wonders whether Dr. B. himself tipped them off. But why? The former director of Stockholm's Museum of Modern Art, Birnbaum draws on his grandfather's life to tell this story. With a 25,000-copy first printing.
Brewer, William. The Red Arrow. Knopf. May 2022. 272p. ISBN 9780593320129. $26. Downloadable. LITERARY
Facing artistic failure, piled-up debt, marital woes, and a pervasive sense of dread, a young writer hopes to move forward by agreeing to ghostwrite a famous physicist's memoir, but things get even worse when the physicist disappears. Then our hapless protagonist undertakes an experimental psychedelic treatment and finds his life flooded with joy, as past and present suddenly crisscross. A study of time, memory, and art from former Stegner fellow Brewer, whose I Know Your Kind was a National Poetry Series winner.
Ishola-Ayodeji, Abi. Patience Is a Subtle Thief. HarperVia. May 2022. 384p. ISBN 9780063116917. $27.99. LITERARY
In 1990s Nigeria, Patience Adewale, eldest daughter of Chief Kolade Adewale, feels lost and unloved, wondering why her mother was banished long ago from the family compound. Her search for the truth begins bearing fruit when she attends university in Lagos and reconnects with cousin Kash, but her getting drawn into his petty thievery presents its own problems. From multimedia journalist Ishola-Ayodeji.
Lama, Tsering Yangzom. We Measure the Earth with Our Bodies. Bloomsbury. May 2022. 368p. ISBN 9781635576412. $26. LITERARY
When China invades Tibet in 1959, sisters Lhamo and Tenkyi survive the arduous journey to a refugee camp in Nepal, but their parents do not. Struggling to rebuild their lives, the sisters are heartened when another refugee comes bearing the statue of a nameless saint said to appear in times of need. Decades later, Lhamo's Toronto-based daughter Dolma discovers the statue in a collector's vault and determines to reclaim it for her family and community. With a 50,000-copy first printing.
Mottley, Leila. Nightcrawling. Knopf. May 2022. 288p. ISBN 9780593318935. $27. lrg. prnt. LITERARY
Black teenagers Kiara and brother Marcus live alone in a grubby East Oakland apartment, having dropped out of high school when their family imploded. Marcus aspires to rap stardom, while Kiara scrambles to find paying work to support them and the abandoned nine-year-old who lives next door. When she reluctantly turns to streetwalking, she ends up as a key witness in a scandal involving the Oakland Police Department's exploitation of young sex workers. Echoing a real-life 2015 case; 19-year-old Mottley was the 2018 Oakland Youth Poet Laureate, and her first short story, "Juneteenth Babies," appeared in Oprah Daily.
Van Pelt, Shelby. Remarkably Bright Creatures. Ecco. May 2022. 368p. ISBN 9780063204157. $27.99. lrg. prnt. LITERARY
Recently widowed Tova Sullivan copes with her grief by taking a job at the Sowell Bay Aquarium, where she works the night shift and befriends a giant Pacific octopus named Marcellus. Marcellus has little use for humans, but he likes Tova and wants to help her. Thirty years ago, her son disappeared on a boat somewhere in the Puget Sound, and Marcellus thinks he can figure out what happened. Another Octopus Teacher! The 200,000-copy first printing speaks volumes.