First novels from writers to watch.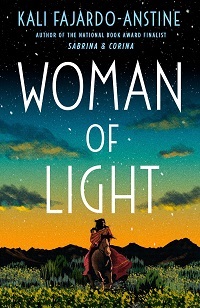 Click here for additional new Prepub Alert columns
Batsha, Nishant. Mother Ocean Father Nation. Ecco. Jun. 2022. 336p. ISBN 9780063211780. $26.99. lrg. prnt. LITERARY
On a fictional island in the Pacific blending aspects of Fiji, Uganda, and Trinidad, two siblings take different paths when violence against the Indian community explodes in 1985. University student Bhumi flees for California when her friendship with a politician's daughter endangers her, while Jaipal works for their grocer father and must seek a way to express his queer identity. From history scholar Batsha; with 125,000-copy first printing.
Bazawule, Blitz. The Scent of Burnt Flowers. Ballantine. Jun. 2022. 240p. ISBN 9780593496237. $27. LITERARY
Ghana-born, U.S.-based Bazawule made his directorial debut with Netflix'sThe Burial of Kojo, codirected Beyoncé's Grammy-nominated Black Is King, will direct the musical version of The Color Purple for Warner Bros., and has had artwork featured at the Whitney Biennial. Oh, and he's written a debut novel, too. In December 1965, violence explodes when newly engaged Black couple Melvin and Bernadette make a stop in the wrong part of town, and they flee to Ghana—the country's president is an old college chum of Melvin. There, secrets and jealousy come to the fore.
Donaldson, David Santos. Greenland. Amistad. Jun. 2022. 336p. ISBN 9780063159556. $26.99. LITERARY
A practicing psychotherapist and Julliard-trained playwright who has had plays commissioned by the Public Theater, Donaldson displays further talents with this novel-within-a-novel about a young author named Kip struggling to capture the love affair between E.M. Forster and Mohammed el Adl, the inspiration for much of Forster's work. Like Mohammed, Kip is Black, queer, highly educated, and emotionally entangled with a white partner. With a 30,000-copy first printing.
Fairbrother, Alison. The Catch. Random. Jun. 2022. 288p. ISBN 9780593134290. $27. lrg. prnt. LITERARY
Fresh out of college and happy with her job, her friends, and her lover, Ellie Adler is undone by the unexpected death of her father—not least because he leaves her an embarrassingly insignificant bequest while willing a baseball they both loved and valued to a stranger. Now Ellie is on a hunt to find out why. Fairbrother has interesting credentials: she's an associate editor at Riverhead Books and the granddaughter of E.L. Doctorow.
Fajardo-Anstine, Kali. Woman of Light. One World: Ballantine. Jun. 2022. 336p. ISBN 9780525511328. $28. lrg. prnt. LITERARY
A National Book Award, PEN/Bingham, and Story Prize finalist for her story collection Sabrina & Corina, Fajardo-Anstine traverses five generations of an Indigenous Chicano family in the U.S. West through the story of laundress and tea leaf reader Luz "Little Light" Lopez. Luz is left to fend for herself when her snake-charming, factory-worker brother is run out of 1930s Denver by a white mob, and she begins having visions of her nearby Indigenous homeland that leave her determined to save her ancestors' stories of flourishing despite oppression.
Gutierrez, Katie. More Than You'll Ever Know. Morrow. Jun. 2022. 448p. ISBN 9780063118454. $27.99. lrg. prnt. LITERARY
In 1985, Dolores "Lore" Rivera marries Andres Russo in Mexico City, Mexico, despite her already being married to Fabian Rivera in Laredo, Texas, and launches a double life facilitated by her career in international banking. The truth finally comes out when one husband is arrested for murdering the other, but it's not until 2017 that an intrepid true-crime writer asks the obvious question: Why did Lore marry two men? With a 150,000-copy first printing.
Han, Joseph. Nuclear Family. Counterpoint. Jun. 2022. 320p. ISBN 9781640094864. $26. LITERARY
In 2018, the year of the accidental ballistic missile alert in Hawaii, the Cho family's dream of franchising their Korean plate lunch restaurants across the state is disrupted when son Jacob wanders across the Korean demilitarized zone, possessed by the ghost of a grandfather desperate to find those he left behind in the north. Big in-house enthusiasm.
Herzog, Werner. The Twilight World. Penguin Pr. Jun. 2022. 144p. tr. from German by Michael Hoffmann. ISBN 9780593490266. $25. LITERARY
A highly influential film and opera director for decades, Herzog offers a first novel reimagining the life of Hiroo Onoda, the Japanese soldier ordered during World War II to hold a small Philippines island until the return of the imperial Japanese army. He remained for 29 years after war's end, learning the ways of the jungle as he fought an imagined war with guerrilla tactics. On a trip to Japan, Herzog asked to meet Onoda, and they developed a special rapport that inspired Herzog to tell this story.
Obaro, Tomi. Dele Weds Destiny. Knopf. Jun. 2022. 256p. ISBN 9780593320297. $27. lrg. prnt. LITERARY
Three Nigerian women bond at university despite different backgrounds and ultimately take different paths. Boldly beautiful Funmi steals reserved Zainab's boyfriend, then loses him to police violence, while Zainab creates a family rift by marrying a teacher friend of her father and plain, overeager Enitan marries a Peace Corps volunteer and moves to WASPy Connecticut. After three decades, the women meet again at the wedding of Funmi's in Lago. From an editor at BuzzFeed News.
Rukeyser, Rebecca. The Seaplane on Final Approach. Doubleday. Jun. 2022. 288p. ISBN 9780385547604. $27. lrg. prnt. LITERARY
In the Kodiak Archipelago, Stu and Maureen Jenkins's Lavender Island Wilderness Lodge promises adventure, but in the current summer season is delivering nothing but trouble. The lodge is failing, Stu is pursuing a young employee, baker/housekeeper Mira is pursuing a bad-news fisherman, and the guests are getting anxious. With praise from the likes of Carmen Maria Machado and Nell Zink.
Stevens, Nell . Briefly, a Delicious Life. Scribner. Jun. 2022. 320p. ISBN 9781982190941. $26.99. CD. LITERARY
A Somerset Maugham Award winner and BBC National Short Story Award short-listee, Stevens has published two memoirs in the United States, including the writer's meditation Bleaker House. Now she offers an intriguing first novel about 14-year-old Blanca, who dies giving birth in 1473 Mallorca but hangs around in ghostly form for four centuries until the arrival of George Sand and her entourage. Blanca falls in love with the writer, who knows nothing of the passionate spirit she cannot see.
Straton, Wesley. The Bartender's Cure. Flatiron: Macmillan. Jun. 2022. 272p. ISBN 9781250809070. $27.99. LITERARY
After personal crisis in San Francisco, Samantha Fisher moves cross-country and takes what she sees as a stop-gap job as a bartender in Brooklyn. Soon, though, she begins enjoying the job, the customers, and the staff and even finds a new love interest. Should she stay, or should she return to her old dreams? From Brooklyn bartender Straton; with a 100,000-copy first printing.
Torres, Christine Kandic. The Girls in Queens. HarperVia. Jun. 2022. 304p. ISBN 9780063216778. $26.99. LITERARY
Two Latinx girls growing up close in Queens, NY, Brisma and Kelly are entering high school when shy Brisma becomes involved with local baseball legend Brian, creating a disruptive triangle that is eventually upended. Years later, the three reunite, but while Kelly sticks up for Brian when he is accused of sexual assault, Brisma looks back uncomfortably at problems in their relationship. From the Pushcart Prize–nominated Torres; with a 40,000-copy first printing.