Click here for additional new Prepub Alert columns
Busch, Billy. Family Reins: The Heartbreaking Fall of an American Dynasty—and the Discovery of What Really Matters. Blackstone. Aug. 2023. NAp. ISBN 9798200798827. $27.99. CD. MEMOIR
Founder of the Busch Family Brewing & Distilling Company, Busch was an heir to the Anheuser-Busch billions.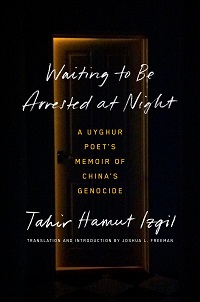 While raised in glamorous surrounds (he even had a pet elephant), Busch always felt that his father was really his boss, prepping him for a corporate leadership role to come. Here he tells a story of family, destructive infighting, and making his own life.
Chai Jing. Seeing: A Memoir of Truth and Courage from China's Most Influential Television Journalist. Astra House. Aug. 2023. 304p. tr. from Chinese by Yan Yan. ISBN 9781662600678. $27. MEMOIR
News anchor Chai Jing began working at CCTV (China's official state news channel) in 2001 and came to prominence covering the SARS epidemic in 2003. Here she chronicles her career, folding in stories about SARS quarantine wards, a teenage suicide cult, domestic violence, industrial pollution, workplace sexism, and censorship; her 2015 documentary Under the Dome was viewed 300 million times in seven days before being censored.
Faust, Drew Gilpin. Necessary Trouble: Growing Up at Midcentury. Farrar. Aug. 2023. 320p. ISBN 9780374601805. $30. MEMOIR
Former Harvard president Faust recalls growing up white in conservative, segregated Virginia, where female subordination and racial privilege were assumed. She instead broke out, engaging in the civil rights, student, and antiwar movements of the tumultuous Sixties and eventually becoming a Bancroft Prize–winning, Pulitzer Prize finalist historian. With a 40,000-copy first printing.
Fritz, Ian. What the Taliban Told Me. S. & S. Aug. 2023. 304p. ISBN 9781668010693. $28.99. CD. MEMOIR
An airborne cryptologic linguist in the U.S. Air Force from 2008 to 2013, Fritz sat in a low-flying gunship monitoring communications on the ground to determine who was Taliban and who was civilian. Here he communicates what he learned about the Afghan people from his work and the emotional turmoil it created that made it harder and harder to do.
Ianelli, Liz with Bret Witter. I See You, Survivor: Life Inside (and Outside) the Totally F*cked-Up Troubled Teen Industry. Hachette. Aug. 2023. 304p. ISBN 9780306831522. $29. Downloadable. MEMOIR
It's called the Troubled Teen Industry, known for its institutionalized abuse of teenagers, and Ianelli has seen it from the inside; from 1995 to 1998, she was confined at the Family School in upstate New York. Now she goes by Survivor993 online, and her hashtag #ISeeYouSurvivor has been posted more than 237 million times. A book aimed at survivors: "You are not broken. You are not unlovable. And you are not alone."
Izgil, Tahir Hamut. Waiting To Be Arrested at Night: A Uyghur Poet's Memoir of China's Genocide. Penguin Pr. Aug. 2023. 256p. tr. from Uyghur by Joshua L. Freeman. ISBN 9781250246554. $28. MEMOIR
Tortured in 1996 for seeking to travel abroad, Uyghur poet/intellectual Izgil was then sent to a reeducation-through-labor camp. By 2017, persecution of the Uyghur people had escalated, with over a million people sucked into China's internment camps for Muslim minorities, and Izgil knew that he and his family had to leave. He is the only Uyghur writer known to have escaped China and now lives in Washington, DC.
McCrae, Shane. Pulling the Chariot of the Sun: A Memoir of a Kidnapping. Scribner. Aug. 2023. 272p. ISBN 9781668021743. $27. CD. MEMOIR
When he was three years old, multi-award-winning poet McCrae was kidnapped from his Black father by his white supremacist grandparents, who claimed that his father had abandoned him and refused to acknowledge his heritage. Eventually, McCrae ferreted out the truth, made a life of his own, and reconnected with his father. His forthcoming The Many Hundreds of the Scent (Farrar, Oct.) unfolds this trauma in his typically inventive verse.
Maclear, Kyo. Unearthing: A Story of Tangled Love and Family Secrets. Scribner. Aug. 2023. 408p. ISBN 9781668012604. $29. MEMOIR
After the death of her father, Maclear discovered through DNA testing that that they were not biologically related. (Think Dani Shapiro's Inheritance.) While reconstructing her life, she asks the big-picture questions: What does it mean to be a family, and is inheritance just about heredity? From the author of the No. 1 Canadian best seller Birds Art Life.
Shih, David. Chinese Prodigal: A Memoir in Eight Arguments. Atlantic Monthly. Aug. 2023. 304p. ISBN 9780802158994. $28. MEMOIR
For University of Wisconsin professor Shih, pondering his life after his father's death in 2019 entailed considering what it means to be Asian American in an unaccepting country. Formatted as memoir through essay, his narrative moves from his being the only son of aspiring immigrant parents to the model minority myth, the 1980s murder of Vincent Chin, and current efforts to dismantle affirmative action.
Sinclair, Safiya. How to Say Babylon: A Memoir. S. & S. Aug. 2023. 352p. ISBN 9781982132330. $28.99. CD. MEMOIR
Author of the Whiting Award–winning poetry collection Cannibal, Sinclair was raised by a reggae musician father who followed a strict sect of Rastafari that sought to counter corrupting Western influences ("Babylon") and assure female purity. Here she explains how she freed herself from an upbringing that was initially a source of comfort and finally painfully repressive.
Thomas, R. Eric. Congratulations, the Best Is Over!: Essays. Ballantine. Aug. 2023. 240p. ISBN 9780593496268. $27. MEMOIR
Thomas follows up his best-selling, multi-best-booked, Lambda finalist Here for It with more acidulously funny essays on identity and the struggle for a meaningful life. Readers join him for 15 original essays featuring surprising trips to Urgent Care and his 20th-high school reunion and puzzle with him over a backyard invasion by gay frogs.
Weissman, Michaele. The Rye Bread Marriage: How I Found Happiness with a Partner I'll Never Understand. Algonquin. Aug. 2023. 288p. ISBN 9781643752693. $27. Downloadable. MEMOIR
Food/culture writer Weissman's nearly four-decade marriage to Latvian refugee John Melngailis, now a retired professor of electrical engineering, has withstood ethnic, religious, and personal differences and compelled Weissman to investigate Melngailis's homeland and war trauma. Then there's his culturally rooted passion for rye bread; he eventually opened a rye bread bakery. A story of what love really means, despite the complications; with a 40,000-copy first printing.