Literary glitter from award-winning authors.
Click here for additional new Prepub Alert columns
Bausch, Richard. Playhouse. Knopf. Feb. 2023. 352p. ISBN 9780451494849. $29. LITERARY
A prolific author boasting REA and PEN/Malamud honors for his contributions to short fiction, Bausch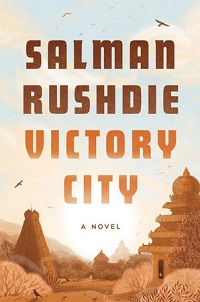 thinks big as he imagines a production of King Lear at the Shakespeare Theater of Memphis. All is chaos, with manager Thaddeus fretting about the arrogant new director, actress Claudette confronting unwanted attention from a former boyfriend and the actor playing Lear, and the production's Cordelia seeking to rise above scandal involving her own uncle, also in the cast.
Beagin, Jen. Big Swiss. Scribner. Feb. 2023. 336p. ISBN 9781982153083. $27. LITERARY
Greta pays her bills by transcribing tapes for a sex therapist, and she's falling for his newest client, a tall, stoic married woman she fondly calls Big Swiss, who has a past as traumatic as her own but a smarter, fresher way of dealing with it. Then they meet inadvertently at the dog park, with Greta hiding her identity, which leads to the best relationship she has ever had. Following Pretend I'm Dead and Vacuum in the Dark, both short-listed for major awards.
Chakrabarti, Jai. A Small Sacrifice for an Enormous Happiness: Stories. Knopf. Feb. 2023. 272p. ISBN 9780525658948. $27. LITERARY/SHORT STORIES
Chakrabarti follows up his piercingly inventive National Jewish Book Award winner, A Play for the End of the World, with a collection of short stories featuring characters who bravely follow their heart's desire toward big life changes. A closeted gay man in 1980s Kolkata wants to have a child with his lover's wife, an Indian widow struggles to sort out her cultural identity within the context of her Jewish fiancé's family, and a U.S. musician visiting his guru for the last time makes an impossible promise.
Craig, Charmaine. My Nemesis. Grove. Feb. 2023. 208p. ISBN 9780802160713. $26. LITERARY
Tessa bonds instantly with charismatic philosopher Charlie, first through correspondence (she's East Coast, he's West Coast), then through visits. But they are both married, and Tessa has issues with Charlie's wife, the biracial Asian Wah (Tessa is white, and it is implied that Charlie is as well). Tessa finds Wah so unbearably subservient to both Charlie and their adoptive Burmese daughter that in one alcohol-overwrought moment she calls Wah "an insult to womankind." Now she must look beyond her easy assumptions and examine her own motives. From the author Miss Burma, long-listed for the National Book Award and the Women's Prize for Fiction.
Haynes, Natalie. Stone Blind. Harper. Feb. 2023. 384p. ISBN 9780063258396. $27.99. CD. LITERARY
Following up the nationally best-selling, Women's Prize short-listed A Thousand Ships, a retelling of the Trojan War from a woman's perspective, Haynes's new work focuses on Medusa. Once she was the most beautiful of the Gorgon sisters, but when Poseidon assaults her in Athene's temple, the goddess takes out her anger on the victim, turning her into the fanged and snake-haired horror of Greek mythology. With a 100,000-copy first printing.
Jemc, Jac. Empty Theatre: A Novel: or, The Lives of King Ludwig II of Bavaria and Empress Sisi of Austria (Queen of Hungary), Cousins, in Their Pursuit of Connection and Beauty.... MCD. Feb. 2023. 448p. ISBN 9780374277925. $28. LITERARY
Ludwig ignores his responsibilities for the sake of Wagner's operas, while Elizabeth (Sisi) resents the high price placed on her beauty and constant childbearing. They're close, they're unconventional, and they're cousins, but not your average sort. He's the king of Bavaria, she's the empress of Austria, and their story is retold by Jemc, whose False Bingo won the Chicago Review of Books Award for Fiction, plus Lambda finalist and Story Prize long-listed honors. With a 25,000-copy first printing.
McDaniel, Tiffany. On the Savage Side. Knopf. Feb. 2023. 400p. ISBN 9780593320709. $29. lrg. prnt. LITERARY
Twin sisters Arcade and Daffodil are venturesome girls, seeing the dust of stampeding horses in the local papermill's smoke and a time machine in a rusty 1950s convertible. But their lives are crushed close when women and girls from their town go missing and the killer seems to be circling around them. Echoing the tragic deaths of the Chillicothe Six in 2014–15 Ohio; following the best-selling, multiple-best-booked Betty.
McFarlane, Fiona. The Sun Walks Down. Farrar. Feb. 2023. 352p. ISBN 9780374606237. $28. LITERARY
A terrible dust storm hits a small town in 1883 South Australia, and when it clears six-year-old Denny is nowhere to be found. Through multiple voices, McFarlane relates the efforts of residents, from farmers and policeman to schoolteachers and children, both white and Indigenous, to find him. Following The High Places, which won the International Dylan Thomas Prize.
Rushdie, Salman. Victory City. Random. Feb. 2023. 352p. ISBN 9780593243398. $28. LITERARY
In 1300s India, yet another battle has subsided when the goddess Pampa creates a glittering city called Bisnaga—that is, Victory City—by speaking through a nine-year-old named Pampa Kampana, who's just lost her mother. For the next 250 years, Pampa Kampana is involved in the city and its mission to make women equal in a world of men, but will the city survive those key human vices of pride and avarice? From the Booker Prize winner.
Yu, An. Ghost Music. Grove. Jan. 2023. 240p. ISBN 9780802159625. $26. LITERARY
After debuting with the attention-getting Braised Pork, Yu introduces readers to Song Yan, who has abandoned her career as a concert pianist but still cannot win her husband's consent to having a child, even with her mother-in-law's support. Then packages of mushrooms begin mysteriously arriving at their Beijing apartment, which leads Song Yan to a famed pianist who disappeared ten years previously.