Self-help and parenting, memoir and cooking.
Click here for additional new Prepub Alert columns
Cecchi-Azzolina, Michael. Your Table Is Ready: Tales of a New York City Maître D'. St. Martin's. Dec. 2022. 304p. ISBN 9781250281982. $29.99. CD. MEMOIR
Dionne, Evette. Weightless: Making Space for My Resilient Body and Soul. Ecco. Dec. 2022. 272p. ISBN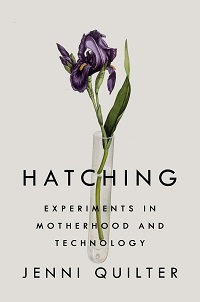 9780063076365. $26.99. CD. MEMOIR
Dunlap, Tori. Financial Feminist: Overcome the Patriarchy's Bullsh*t to Master Your Money and Build a Life You Love . Dey Street: Morrow. Dec. 2022. 288p. ISBN 9780063260269. $22. CD. FINANCE
Glenconner, Anne. Whatever Next: Lessons from an Unexpected Life. Hachette. Dec. 2022. 288p. ISBN 9780306828706. $29. Downloadable. MEMOIR
Goleman, Daniel & Tsoknyi Rinpoche. Why We Meditate: The Science and Practice of Clarity and Compassion. Atria. Dec. 2022. 224p. ISBN 9781982178451. $27.99. SELF-HELP
Grose, Jessica. Screaming on the Inside: The Unsustainability of American Motherhood. Mariner: HarperCollins. Dec. 2022. 304p. ISBN 9780063078352. $28.99. CD. PARENTING
Perelman, Deb. Smitten Kitchen Keepers: New Classics for Your Forever Files; a Cookbook. Nov. 2022. 320p. ISBN 9780593318782. $35. COOKING
Quilter, Jenni. Hatching: Experiments in Motherhood and Technology. Riverhead. Dec. 2022. 288p. ISBN 9780735213203. $28. Downloadable. MEMOIR
Sorvino, Chloe. Raw Deal: Hidden Corruption, Corporate Greed, and the Fight for the Future of Meat. Atria. Dec. 2022. 352p. ISBN 9781982172046. $28.99. FOOD INDUSTRY
From the 1970s to 2020, when Cecchi-Azzolina proclaimed Your Table Is Ready, he meant it; he was maître d' for sparkly New York restaurants like River Café, Minetta Tavern, and Le Coucou (50,000-copy first printing). Critic, journalist, and author of the National Book Award finalist Lifting as We Climb, Dionne uses personal experience—from harassment to health issues—to plumb issues of size, race, and gender in Weightless (100,000-copy first printing). A vending-machine entrepreneur by age nine now famed for TikTok's Her First $100K, Dunlap was surprised to learn in college how many female friends lacked money-management skills and now seeks to bring out the Financial Feminist in every woman (100,000-copy first printing). Following nine sometimes glamorous, sometimes painful decades and publication of the New York Times best-selling memoir Lady in Waiting, Glenconner asks Whatever Next, then delivers lessons learned while living in proximity to the Crown (50,000-copy first printing). In Why We Meditate, internationally best-selling author Goleman (Emotional Intelligence) and Tibetan Buddhist meditation master Rinpoche join forces to explain why and how meditation can help practitioners push back destructive emotions. In Screaming on the Inside, New York Times opinion writer Grose examines 200 years of unrealistic, even morally questionable parenting expectations to reveal the damage done to generations of mothers in particular (100,000-copy first printing). In Smitten Kitchen Keepers, her much anticipated third book, star food blogger Perelman tests and retests classics to offer failproof recipes for cheddar broccoli quiche, lemon poppy seed cake, and more. Quilter's Hatching draws on both reportage and personal experience to explore the impact of assisted reproductive technology today. From Forbes staffer Sorvino, Raw Deal details the current crisis facing the U.S. meat industry, flailing after consolidation, price fixing, and supply-chain issues even as alternative meat producers emerge.