A wide range of writers to watch.
Click here for additional new Prepub Alert columns
Amiry, Suad. Mother of Strangers. Pantheon. Aug. 2022. 304p. ISBN 9780593316559. $26. LITERARY
Founder and director of RIWAQ, Centre for Architectural Conservation, in Ramallah, a participant in the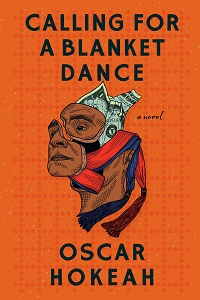 1991–93 Israeli-Palestinian peace negotiations, and the author numerous award-winning architecture titles, Amiry turns to fiction to chronicle the destruction of Palestine in 1947–51 and displacement of its people. The story is set in brightly cosmopolitan Jaffa and focuses on 15-year-old mechanic Subhi and Shams, the 13-year-old peasant girl he hopes one day to marry.
Garza, Kimberly. The Last Karankawas. Holt. Aug. 2022. 288p. ISBN 9781250819857. $26.99. LITERARY
Descended from the Karankawas, an Indigenous people of southern Texas, Carly Castillo calls Galveston home but still wants to leave; her parents' abandonment will reverberate painfully as long as she stays there. But boyfriend Jess Rivera, now a seaman, prefers to remain. As friends, family, and coworkers circle this couple, Hurricane Ike looms ferociously on the horizon. With a 75,000-copy first printing.
Gunty, Tess. Rabbit Hutch. Knopf. Aug. 2022. 352p. ISBN 9780593534663. $28. LITERARY
Gunty investigates economic strain in the U.S. heartland by taking readers to Vacca Vale, IN, a once thriving industrial center that's turned to rust. Homing in on a tumble-down apartment building called the Rabbit Hutch, she presents mostly older residents with no place else to go but also introduces the four teenagers in Apt. C4, who have recently aged out of the state's foster care system. Along with three boys, they include the bright, damaged, ambitiously hopeful heart of the matter, a girl named Blandine.
Habib, Conner. Hawk Mountain. Norton. Jul. 2022. 320p. ISBN 9780393542172. $26.95. LITERARY
In small-town New England, single dad Todd is enjoying the beach with son Anthony when he's approached by someone ominous from the past: Jack, the guy who cruelly bullied him in their teenage years. Jack just wants to catch up, have dinner, and maybe stay the night, then proceeds to shove himself threateningly into Todd's life. From the host of the popular podcast Against Everyone, suggesting that people don't easily change and that the horrors of high school live on. There's TV/film interest.
Hokeah, Oscar. Calling for a Blanket Dance. Algonquin. Aug. 2022. 272p. ISBN 9781643751474. $26.95. CD. LITERARY
Even as young, Indigenous Ever Geimausaddle wrestles with rage over centuries of murderous injustice, his family copes with more immediate pain: his father has been injured by the police, his mother is fighting for her job, and the family has been constantly resettled. Meanwhile, his Cherokee grandmother thinks they'd be safer if they moved across Oklahoma, while both his grandfather and his Kiowa cousin want to connect him to his heritage. Now all he has to do is figure out what he really wants and find a way to save his family.
Lafarge, Daisy. Paul. Riverhead. Aug. 2022. 304p. ISBN 9780593538845. $26. Downloadable. LITERARY
After a scandal, a young British graduate student flees Paris for southern France, where she volunteers on a farm and falls in bed with the moody but charismatic owner, seen-the-world artist Paul. It takes just a few weeks for her to realize that with Paul she's risking her independence and her very identity. A Betty Trask Award winner; Lafarge is also a T.S. Eliot Prize short-listed poet, so expect a striking voice.
Mathews, Sarah Thankam. All This Could Be Different. Viking. Aug. 2022. 320p. ISBN 9780593489123. $27. lrg. prnt. Downloadable. LITERARY
Though she graduated amid a recession, all's well with Sneha. She found a good job in Milwaukee, also managing to swing a position for college friend Thom; she's got a new friend named Tig; and she's starting to date women, soon falling hard for Marina. Then everything goes haywire. From Iowa Writers' Workshop grad Mathews, whose work has been featured in Best American Short Stories 2020.
Newson, Rasheed. My Government Means To Kill Me. Flatiron: Macmillan. Aug. 2022. 288p. ISBN 9781250833525. $27.99. LITERARY
Leaving behind his wealthy Black family in Indianapolis, young, gay Earl "Trey" Singleton flees almost penniless to 1980s New York, where he meets folks like civil rights leader Bayard Rustin and landlord Fred Trump and volunteers at an under-the-radar home hospice for AIDS patients. Soon, he's active in gay rights and a founding member of ACT UP, still trying to maintain ties with his family as he negotiates an uneasy understanding of life amid death. With a 150,000-copy first printing; from TV writer/producer Newson (Bel-Air).
Pollard, Clare. Delphi. Avid Reader: S. & S. Aug. 2022. 160p. ISBN 9781982197896. $26. LITERARY
Upended by COVID-19 lockdown, a British classics professor specializing in prophecy decides she would rather be predicting the future. Soon she's invested in palm reading, then zoomancy (prophecy by animal behavior) and oenomancy (prophecy by wine), but she completely misses the problems unfolding at home in real time. From poet/playwright/translator Pollard.
Tang, Belinda Huijuan. A Map for the Missing. Penguin Pr. Aug. 2022. 400p. ISBN 9780593300664. $27. Downloadable. LITERARY
After 10 years in the United States, Tang Yitian is called home to China when his father vanishes, but his efforts to learn what happened are waylaid by bureaucracy and his mother's evasions. So he teams up with childhood friend Tian Hanwen, a well-to-do housewife whose academic dreams were wrecked by tragedy, and together they uncover who Yitian's father really was in a narrative that ultimately ranges from the late 1970s to 1990s. From Iowa Writers' Workshop graduate Tang.